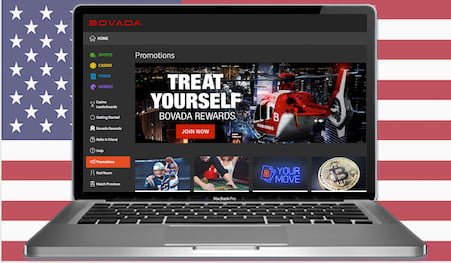 Special Offer:

100% Welcome Bonus

Your Bonus Code: QOOS

GET BONUS ➜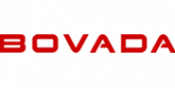 One of the greatest gambling operations to ever grace the internet, the Bovada Casino has been accepting wagers for over 20 years. It's time you find out why millions of people around the world call this place home.
U.S.A. Players Welcome
Tons of Slot Games
Huge Welcome Bonuses
---
---
Review of Bovada Casino
With over 20 years in the online gambling business under their belts, the Bovada Casino has been an industry leader making millions of customers happy in the process. Originally known as the outlandish "Bodog" owned by jet-setting playboy Calvin Ayre, they were the biggest and boldest operator in the U.S.A. for years until a famous Forbes cover story titled "Catch Me if You Can" had the government seeing red.
Eventually Mr. Ayre decided to sell the business to the Mohawks in Kahnawake who have continued the legacy from then on. He has gone on to have a successful career in the online gambling news business, as well as being a pioneer in cryptocurrencies, having heavily invested in Bitcoin Cash (BCH), which has been a resounding success. He is now mostly seen on social media enjoying martinis in classy cocktail bars in London, Tokyo, and beyond. Is there anything this guy can't do?
Strap yourself in and get ready ready for the river of compliments that will flow from my fingertips because this is one of the best online casinos in the United States today. They literally have it all. Don't believe me? Fine, read this 100% honest review and you'll quickly see why you simply must have a gambling account there.
Screenshots
They've been rocking the red on black from the first day the site was launched and they haven't looked back since. It's a winning color palette that's been ripped off by countless others in the industry who lack the vision and taste of Mr. Ayre and his designers. Just know that when you see the red and black color scheme on other sites, it was Bovada (Bodog) that did it first.
Bovada Slots
If you're looking for one of the longest game lists available in America today, the slots at Bovada will not disappoint and you've definitely come to the right place. They have over 200 fantastic titles that cover every subject imaginable including fruits, Ancient Egypt, zombies, romance, and travel. No matter what you're in the mood for, you'll find it here.
They have many classic games that you've probably been playing for years like Dog Pound Dollars and Atomic Age, as well as tons of new releases every month to keep things fresh and exciting. There is a wide selection of 3 reel, 5 reel, and 3D slot games, as well as many progressive titles which are detailed in the section below.
You can choose to download the Bovada Casino right onto your computer, or you can play them directly on their website through your web browser.
Jackpots
Even though they do a great job of hiding them on their website, there actually are a bunch of different Bovada Progressive Jackpots to chase after – you'll just need to dig around a bit to find them. Instead of being listed in their own section that's clearly designated, the jackpot slots are scattered around and mixed in with the regular ones. This means that anytime you want to take a shot at a big cash prize you'll have to do some leg work to figure out which one you want to play – not exactly "user friendly", guys!
Once your investigation is over and you've found the progressives for yourself, you'll see that all of the standard U.S.A. jackpot slots are here with Food Fight usually having the biggest prize on the board. From there you can dabble with Super Diamond Mine, Strike Gold, and everyone's favorite erotic slot, A Night with Cleo – which is definitely "adult only", if you know what I mean.
As you're scrolling through their game list keep an eye peeled for a little yellow rectangle in the bottom righthand corner of the screenshot. That will alert you to the fact that it's a jackpot slot and it will also tell you the current prize amount of the machine.
Bovada Bonuses
One of the best offers on the internet manifests itself in the form of the Bovada Casino Welcome Bonus which gives you a total package of $3,000 in free cash to feast on. Like most other initial deposit bonuses out there it's spread out over your first 3 deposits and comes in the form of a 100% match up to $1,000. There is a reasonable 25x rollover attached to any winnings before you can withdraw them, with craps and Live Dealer Casino action not contributing to clearing it. In fact, you're not even allowed to use any of the bonus money on the Live Dealer tables since they are owned and operated by a 3rd party.
Those of you who are hip to the fact that cryptocurrencies are by far the best way to transfer funds in and out of an online casino will be eligible for an even bigger welcome offer thanks to the Bovada Bitcoin Bonus which dishes out $4,500 in extra cash. It has all of the same terms as the standard offer above, however it's a 150% match up to $1,500 on each of your first 3 deposits. Giddy up!
There's also a Sportsbook Welcome Bonus of a 50% match up to $250 and a Poker Welcome Bonus of a 100% match up to $500. The poker one is a "Drip Bonus" which slowly releases funds into your account as you generate Poker Points against other players on the felt, ensuring that you've earned every penny that you receive.
Promotions
Here's where we get to one of this operator's only weak points – they're don't have many promotions or unique fun contests for players to get in on. I guess that they're simply too busy ensuring that every other part of their operation is running perfectly.
Their promotions page is shockingly bare, with only their welcome bonuses and a few other meagre offers posted. We hope that they will rectify this issue in the near future and launch some imaginative campaigns for us to get excited about.
VIP Program & Comps
Player comps are issued through the Bovada Rewards Program which encourages you to "treat yourself", whether it be to some free spins or a helicopter ride over Las Vegas. It's easy to start stacking up Rewards Points because they're automatically added to your account every time you play in the casino or make a sportsbook or racebook wager. You can redeem as many or as few points as you like, but keep in mind that they expire after 12 months.
There are 6 different tiers in all, with each giving you different Cashback percentages and exchange rates on Reward Points, and believe me when I tell you that the difference is definitely worth the grind. When languishing in the Starter Tier it will cost you 2,500 Reward Points to earn $1 and you'll get 5% Cashback on losses. However, once you've climbed atop the mountain and are lounging in the Hall of Fame Tier laughing at those below you, it'll only cost you 1,000 Reward Points to earn $1 and you'll get a meaty 15% Cashback on losses. Do I have your attention now? Just try to ignore the fact that it will take you 5,000,000 Tier Points to get to the top rung of the ladder because it does sound like a lot when you see it written out.
Sometimes the Bovada Casino likes to keep things secretive and their Red Room VIP Program is the perfect example of this. They tell you just enough to pique your interest while still holding their cards close to their chest. Like when they say that you'll be "globe-trotting all over the world" attending their exclusive VIP parties but don't tell you exactly where they'll be…well, now I'm interested. Am I going to Paris, France or Corner Brook, Newfoundland? There's just no telling where you'll end up.
They do outline the general perks of the Red Room, which include "personalized" customer service, exclusive deposit bonuses, and increased cash rewards depending on your volume of action. Not a bad start. However, that's all they're going to tell you about it for now so you'll just have to sit back and be patient and wait for a personal invitation into the club – and you'll only get that once you've been sitting atop the Rewards Tiers at the Hall of Fame level for a while.
Casino Software
It would be impossible for Bovada to offer over 200 slots and tons of table games without partnering with some of the best casino software companies in the land. Half of their slots are provided by one single partner, Real Time Gaming (RTG), who have been servicing the United States for over a decade and have made quite a name for themselves.
Most of the Bovada 3D slots are provided by industry veteran Betsoft, who have grown to be one of the largest software companies around. They are 100% trustworthy and fully licensed through the government of Cypress, and they're even independently audited every few months by Technical Systems Testing (TST), one of the industry's most trusted watchdogs.
Mobile Casino
These guys don't do anything halfway so you just knew that the Bovada Mobile Casino was going to be amazing. You can play many of their slot and table games on cell phones regardless of whether it's an Android or iPhone. And for those who want to gamble on a tablet computer, you'll be able to access their entire suite on both iPads and Samsungs. You won't get everything though because the slots provided by RTG are slowly being rebuilt so they function on smaller screens. This has proven to be a lengthy process and there are still many titles left to convert.
Card players across America flock here due to the Bovada mobile poker product, which allows you to get in on the action from any place with an internet connection. You can load up all of their cash tables or tournaments and go "all-in" all day long, no matter where you're at in the country.
Bovada Banking Options
As a leading U.S.A. online casino, Bovada of course offers many different deposit options, with some being much more attractive than others. Sure you can deposit with Visa or MasterCard but you'll be charged a 5.9% fee every time you use it. And those of you wanting to use American Express will be even more shocked when you learn that you'll be paying a whopping 9.9% fee on every deposit that you make.
These fees are charged by Bovada and will be on top of the cash advance fees that the bank who issued your credit card is sure to charge as well. Oh, there could also be international service fees up to 3% and unfavorable currency conversion rates that will cost between 5 to 10% when you make a transaction. For those of you keeping score at home, this means that after making a $100 AmEx deposit you could actually end up with around $75 when it's all said and done, which is obviously borderline ridiculous.
Yes, you can deposit at Bovada using a Visa Gift Card but due to the fees outlined above, you won't have much cash left over to gamble with once the transaction is complete. However, if you still want to use a gift card make sure that it's designated for "international and online purchases" before you try to use it.
This operator has been at the forefront of cryptocurrency technology and has welcomed it as a deposit method from the very beginning due to it's speedy transactions that only take 1 to 15 minutes to complete. Depositing with Bitcoin is also great because of the increased transaction maximum of $5,000 instead of the credit card max of $1,500. There is tons of information on Bitcoin available in their Help Section, including which virtual wallets to use, a directory of Bitcoin ATMs across the United States, and a full list of answers to the most frequently asked questions.
The Bitcoin Era has arrived.
Customer Service
The original Bodog brand was built on "white glove" customer service administered by a massive team of representatives in beautiful Burnaby, British Columbia. Every player was treated like a VIP and the telephone wait times were usually zero if you wanted to call in and make a deposit or ask questions about your wagers. Well, old habits die hard and the customer service at Bovada is the best that you'll find at a U.S. facing operator today.
If you have a general question that's not time-sensitive you can choose to send them an email and wait around 15 minutes for a response. Or if you want to get your answers quicker you can initiate a live chat with them and have a back and forth conversation. They also have one of the largest help sections in the business, with answers to all of the most popular questions that they receive on a daily basis.
If none of these options float your boat you can call them at 1-888-263-0000, which is the same phone number they've had since I started playing there in 2005. Save it right into your phone and call them for anything – even just to find out how their day is going…trust me, they'd love to hear from you.
Other Gambling Products
Back in the late 1990s it was the Bodog Sportsbook that originally wowed Americans and had them coming in droves to gamble on the NFL and every other professional sports league in the country. Now after their rebrand a few years ago, it is the Bovada Sportsbook that's taken things to the next level by offering wagering on pretty much every event imaginable from around the world – you really can find it all there.
In addition to their award-winning sportsbook they actually offer every other type of gambling product. Yes, everything. They have one of the three largest online poker rooms in the U.S., hosting tons of daily cash tournaments and freerolls, and they even launched the revolutionary Bovada Zone Poker which allows cash players to go directly to a new table and hand as soon as they fold their cards. Sure this is a blatant ripoff of Full Tilt's Rush Poker but Tilt crashed and burned, and was bought out by their main competitor and left the U.S. market, so who gives a damn? Yup – even when they're borrowing their ideas they know to always borrow from the best.
Those who like to play the ponies will be overwhelmed with the number of unique tracks that the Bovada Racebook offers, with all of the best action from across the United States available to wager on each day. Whether it's Churchill Downs, Belmont Park, Gulfstream Park, or Saratoga, you'll be able to get money down on any race you want. They even offer UK, Irish, Australian, and South African racetracks for those of you who like to wager on exotic and foreign races.
In addition to all of this, there are tons of specialty games like the Bovada Scratch Cards, with player favorites like Pirates Pillage, Gunslinger's Gold, and Penguin Payday providing an electronic scratch for your virtual itch.
Conclusion
At this point in the review it's crystal clear why you should be investing a large chunk of your bankroll into the Bovada Casino – they're simply one of the best operators serving the U.S.A. today. Their reputation as professional, helpful and courteous was very hard to achieve and even harder to maintain. They put a lot of effort into training their reps and it shows every time you contact them for even the smallest thing.
The Bovada VIP Program and comp system is one of the largest you'll find at an online casino in America today, and their meticulous tiers ensure that you are fairly rewarded for every penny that you spend. Sure you won't find tons of unique promotions or slots tournaments there, but with every major sport and race track available to bet on, there's tons of diversions to keep things fresh.
Depositing there can be a little difficult or expensive if you use credit cards, but if you're ready to make the leap into cryptocurrencies it's a breeze. Bitcoin is definitely the wave of the future so you'll have to break out your virtual surfboard sooner or later – don't get left in the riptide.
Regardless of their few tiny flaws, Bovada is still at the top of the list of U.S.A. internet casinos and we can't recommend them strongly enough to our readers. Simply sign up for a free account with them today and you'll immediately understand why.

Game Selection:

9

Reputation:

9

Bonuses:

8

Customer Service:

9

Banking:

8