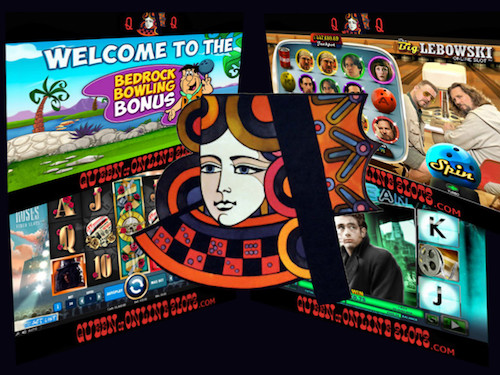 Most people know that playing online slots for real money started in the mid 1990s, however, many still have questions. Safety, legality, and precise details of different variations found today are consistently popular queries.
This definitive guide covers what should be understood before partaking so they can be enjoyed confidently. Deeper dives into specific topics can be discovered throughout this iPublication, so search topics directly to scrutinize the finer points to become an expert.
Whether craving creations rooted in movies, television, music, comics, celebrities, animals, or anything in between, it's available at one of our endorsed casinos. Nearly all places now boast hundreds of options making finding particular items occasionally tiring. This is a main reason why Queen of Online Slots was launched, in addition to sampling and rating machines to help readers avoid clunkers.
We spend our time and bankroll so you don't have to.
Play Online Slots
Depending on the country of residence, where to play online slots is simply a matter of taste, but it's certainly not that easy for everyone. For example, the United Kingdom enjoys copious choices because the activity is fully controlled by oversight agencies. Thorough testing is regularly conducted ensuring results are fair and random, including exceedingly strict auditing requirements.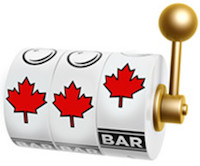 Canada established gray areas confirming internet betting is 100% legal with scarce regulations on licensing, moreover virtually no government bodies investigating software to guarantee fairness. Sometimes provincial lottery corporations like Loto Quebec claim they're the sole entity allowed to facilitate iGaming in their province, but one merely needs to look at Kahnawake poker rooms to recognize this is plainly an irrational territorial dispute plus an attempt to push their lackluster services via a fake monopoly. The simple truth is Canadians may place internet wagers with impunity as no laws or legislation states otherwise.
The United States of America finally decriminalized gambling a few years ago when the Supreme Court decided each state shall choose for themselves. Until then, the lone applicable law was in regards to processing monetary transactions, an obvious administration effort to appease lobbyists from Las Vegas and Atlantic City. They complained business was being stolen, necessitating deeming it "illegal". U.S. banks couldn't process deposits to websites, although Bitcoin and other cryptocurrencies made legacy institutions irrelevant.
Notwithstanding, a handful of states passed legislation limiting the activity from within its borders, so know and understand local laws. Currently, Nevada, Kentucky, Washington, and New Jersey are four high profile jurisdictions actively attempting to curtail freedoms.
Real Money Slots
When wagering on real money slots, obviously spoils arrive in kind, and countless life-changing stories detail how huge jackpot prizes made instant millionaires out of normal people. The process normally involves getting extraordinarily lucky or successfully doubling up winnings numerous times, followed by withdrawing a six, seven, or even an eight figure check.
Readers often ask about trustworthy websites although occasionally these questions are hard to answer because as outlined above, it depends on residence and type of attraction sought. It's vital to remember only places proving 100% honest in dealings with patrons are approved, besides of course, offer genuine cash games. Rest assured promoted operators were fully investigated prior to approval, therefore, in the unlikely event of an issue, report it and we will follow up.
Popular currencies are universally accepted such as the United States Dollar, Canadian Dollar, British Pound Sterling, plus Euro, alongside cryptocurrencies like Ethereum, Dash, and Litecoin becoming commonplace as well. This is due to the demand for easily moving capital around without authorities blocking transactions, in addition to completion speed. Niche destinations utilize Australian Dollar, Japanese Yen, Chinese Renminbi, and Indian Rupee, as industry interest is growing among these populations
Finally, be careful because action is extremely fast and if encountering a losing streak, budgets will be blown through in an instant. Those familiar with one-armed bandits in Las Vegas will feel virtual creations spin at break-neck speed, so remain conscious of risk amounts alongside balances.
Free Slots
Scores of individuals are interested in free slots allowing testing new contraptions without risking bankrolls, which is completely relatable. There's nothing worse than wasting funds on something then concluding it's terrible or boring, which is why impartial evaluations are immensely important.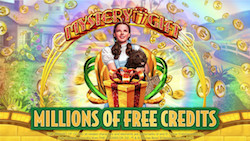 Thankfully, every recommended site permits freerolling, enabling inspections while protecting budgets, all featuring unique rules and requirements for access. Often, it's only necessary to register and provide a valid email address, which is a small price for unlimited fun without charge.
Always keep a watchful eye on welcome packages because periodically gifted credits for certain pokies are added, a nice little extra just for signing up. Generally, these won't be issued until sending an actual financial deposit, which is absolutely normal and usual trade practice.
Best Online Slot Games
Those seeking to play the best online slot games should study our all-encompassing reviews because everything imaginable is covered. Or, if uninterested in complete breakdowns, promptly skip to the bottom to read conclusions summarizing findings. Anyone unwilling to do either could just check featured lists of top releases, click a brand, and quickly see its rating whilst where to find it based on geographic location.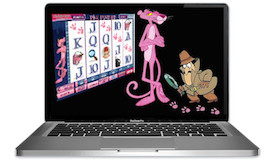 That said, labeling something as the "best" is inherently problematic because the word is tremendously subjective, demanding plain explanations why this was concluded. When reviewing products it's vital to break categories down and compartmentalize good and bad in order to deliver objective opinions, but naturally, personal preference inevitably influences final thoughts.
Regardless of genre, monumental achievements are unveiled monthly and subsequently covered, assessments never tainted by biases or pre-existing stereotypes, except for a love of 1970s television shows, of course. Elaborate productions grounded in movies, television shows, or celebrating careers of musicians or actors are perpetually held in high regard, since a myriad of Leprechauns, Cleopatras, zombies, and personified food items already clutter the landscape.
Online Slot Machines
Assorted differences exist between online slots and cabinets seen on Las Vegas floors, most obvious being physical characteristics. When relaxing from home, a loud bachelor party probably won't be hollering in the next room, nor chainsmokers or amateur singers sprawled out over adjacent chairs.
A common gripe of virtual players typically involves missing the beloved lever of one-armed bandits. Pulling it down, hearing gears clunk into place, and watching reels physically spin is undoubtedly a religious experience.
Another colossal difference is device screen size limitations, as anyone familiar with brick and mortar establishments will have seen cabinets stretching 12 feet tall sporting multiple displays, buttons, lights, bells and whistles to utterly blow folks out of their chair. Two physically massive machines are Star Wars and Wheel of Fortune, with footprints spawning more than a few square feet, attracting eyes from yards away.
Since groups specializing in virtual concoctions appreciate in-person encounters can't be replicated, they ensure complementary spins modes are fun and bonus rounds entertain, attempting to entirely differentiate products based on what can be controlled. Ultimately, loads miss the mark and turn out to be a waste, again proving the inherent value of iPublications conducting investigations, namely this one.
Additional modifications are built in, such as the number of paylines, some offering 20 while others boast a whopping 243, or even 1,024 ways to win. Select works surprisingly provide "leveling up" capabilities where exceptional extras are unlocked based on length of time played and/or number of successful results received. Excellent examples include Playboy Slots, Aliens Slots, with Star Trek: Red Alert Slots enabling advancing to an entirely new production.
Mobile Slots
As countries around the world transition from desktops to handheld gizmos, technology has rushed to keep pace and iGaming is leading the way. Companies sensed years ago the future was mobile and began designing software that would function well on both traditional and portable computers, so anything launched today is enjoyable on 99% of contemporary devices.
Nonetheless, be cautious as some operations are more "mobile friendly" than others, reviews noting ideal options for users of iPads, iPhones, Android, etc. Numerous additional factors to consider are cell reception and Wifi connection, whether or not a transportable cashier enables fiscal transactions, and if personal gadgets are actually big enough to enjoy the whole adventure.
Slots Bonuses
Everyone enjoys gratis loot and registration decisions are mainly dependent on casino welcome bonuses, yet all that glitters is not gold since several conditions usually dictate how it can be used. For example, deadlines on funds may lead to expiration, entire amounts disappearing if not used promptly. Also, game restrictions are customarily imposed, ensuring some attractions are off limits.
Additionally, the dreaded "rollover requirement" leaves innumerable individuals scratching their heads trying to figure out if profits are cleared for withdrawal. Rollover refers to the amount of times complementary endowments must be risked before a payout may be requested, and operators are very strict about this particular obligation because it protects from fraud. This is nothing to worry about though, as it's a customary safeguard encountered everywhere.
Presently, exclusive bonuses allow customers to choose whichever diversion is appealing. Promotions are common throughout the year rewarding clientele for loyalty, varying in size and scope, attractive offers unfailingly reported in our online gambling news section with easily viewable recaps.
Casino Software
Software companies work hard to churn out as many releases as possible, with every provider receiving a wide range of grades from A to F, eliminating any possible bias. Nevertheless, certain enterprises do seem to separate themselves from competitors, with NetEnt launching amazing titles like Guns N' Roses Slots and setting the standard for music-themed concoctions. Distinct graphical differences abound, with designers trying to out-do one another with the "next big thing", such as 3D characters and settings.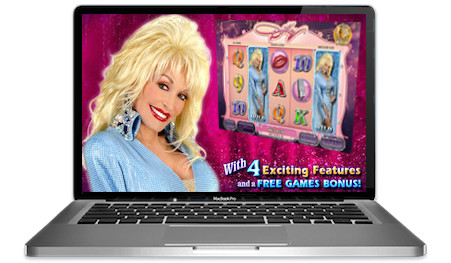 Smaller firms can also impress, specifically Leander Games, the entity behind Dolly Parton Slots , one of the most astounding achievements ever. Another rising star is IGT, habitually building more intricate fabrications than competitors, with animations and special areas being some of the foremost around today. Everything is consistently well-designed including extras like characters walking onto the screen to throw things, unique exciting features, besides crystal clear graphics throughout.
Each has its own appearance and style, especially user controls, becoming instantly recognizable after enough time is spent researching. It's comforting to find familiarity and consistency among ones built by the same company, with all seemingly in a fierce battle to design a perfect set of buttons, but sadly, that appears to be decades away.
Return to Player
Many would probably claim "optimal one-armed bandits" give out abundant coins and this line of thinking is totally understandable. Therefore, theoretical Return to Player (RTP) should continuously be considered, dictating odds besides how much in returns can be expected from each.
Plainly stated, RTP is the percentage of total amount risked that ought to be received back in gains on average, (total won divided by total wagered). Why is the word "average" italicized? Well, because in order to realize a pokie's real return, it's necessary to play for long periods to experience a true typical payout, routinely requiring several hours.
A machine's RTP can be verified by checking its overview page, clearly listed in the specs of each. However, we are much more concerned with enjoyment rather than returns. Playing shouldn't resemble a job and must always be sufficiently entertaining.