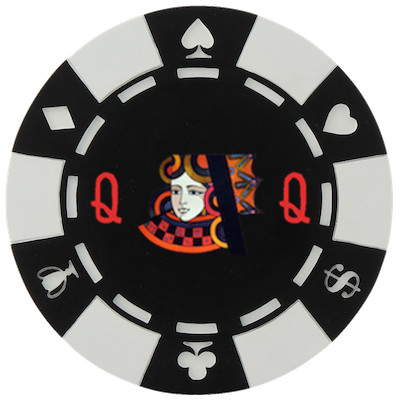 When you first start playing at online casinos it can be a little confusing trying to figure out how the incentives work, especially with all of the different types of offers that are available out there today. At its core, a bonus is simply the extra money that betting websites give you in order to encourage you to play with them instead of one of their competitors and they are usually unique in some way. In addition to cash they might also give out free spins on featured games, free bets in their sportsbooks, or any number of other special enticements to win you over so you will choose to spend your entertainment dollars with them.
You can get bonuses for many reasons during your gambling career: to welcome you, to reward you, to lure you back after leaving, or sometimes just because their marketing department is bored. However, when it comes to these temptations it's sometimes true that "all that glitters is not gold" and even though there's a huge amount being advertised, it's going to be hard for you to actually receive all of it.
How much you get will totally depend on the terms and conditions attached to the offer, with every casino having a different system and way of doing things that will be detailed throughout their many pages of regulations. You simply won't find one definitive set of rules that every operator follows so you should always be aware of what you're getting into before depositing any money.
That said, there are of course going to be some common sense regulations that you will see at every betting website. For example, "this offer is only available once per customer" or "players must meet rollover requirements before withdrawing any funds", etc., which all adds up to protect them from those looking to take advantage of them.
Best Online Slots Bonuses
The discussion around bonuses in the online gambling community is one that can really divide people since no one seems to be able to agree on what the "best" offer is out there, or even how it should be defined in the first place. Some argue that "bigger is always better" and size is the only thing that you should consider when deciding where you should deposit at but this attitude is totally shortsighted.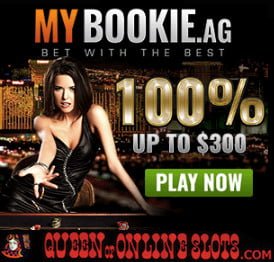 These players are affectionately known in the industry as "Bonus Bandits" because they will chase free cash far and wide, and will hunt down all of the biggest offers in an attempt to stack up as much as possible. To be clear, there's absolutely nothing wrong with that, it's just that sometimes it's not the best strategy to properly boost your bankroll. This is due to many factors like rollover, expiration dates, and restricted games, all of which are explained in the sections below.
Therefore, it should be agreed that the best slots bonuses are the ones that allow you to play what you want, when you want, and that you are ultimately able to withdraw the funds within a reasonable amount of time if you win. Unfortunately, these criteria are sometimes hard to meet at certain operators, which is exactly why the writers at Queen of Online Slots spend so much time reviewing casinos and reporting their findings.
Welcome Bonuses
Usually there are very specific times at which betting websites will give someone extra cash, with the one universal offer being the Welcome Bonus that's issued on your first real money deposit with them. This is the financial incentive that they give you simply for opening an account and registering at their site. It will usually be the highest amount that you'll ever get from them because they really want to get you through their virtual doors for a first time.
Most places have now changed how they structure their initial offers and will give you added incentives to deposit multiple times with them. For example, you can see promotions for something like a "$5,000 Welcome Package" which is actually a 100% match up to $1,000 on your first five deposits and not a lump sum of $5k immediately in the beginning. This isn't necessarily a bad thing but it's something that you'll want to know going in.
Reload Deposit Bonuses
Another common promo at online casinos is the Reload Deposit Bonus, which is given on every financial transaction made after your welcome offer has been used, as you are "reloading" your account. These will usually be a "match" giving you a percentage of whatever amount you deposited and operators will usually change the specific amounts depending on the time of year and how hungry they are for business.
The numbers can also differ greatly depending on the region that you live in. For example, in the USA there's not that much competition so betting websites can generally keep their offers fairly low, however, in a place the like United Kingdom they're higher because people have so many options available to them.
Cryptocurrency Bonuses
These days it's becoming more common for operators to give you extra funds if you deposit with cryptocurrency like Bitcoin because it's super fast and has very low fees. It's also 100% untraceable so it's becoming the banking option of choice for USA online casinos who want to keep the transactions of their players private.
Like every other promo out there, crypto bonuses will vary in size and some places might only offer one on your first deposit with one but not every one. As always, all of these details will easily be found in the terms and conditions section of each promotion.
Bonus Expiration Dates
One of the most common complaints about slots bonuses is usually that they have an expiration date that the player didn't know about and they've therefore lost the funds back to the operator due to inactivity. The situation goes something like: you sign up for a new gambling account, make your initial deposit, receive your offer, then you play for a while and log off. Then you get busy, forget about your account for a while, and finally go back to dive into that big stack of free cash that you received but to your shock and dismay it's no longer there and your balance has been deflated like a leaky ballon.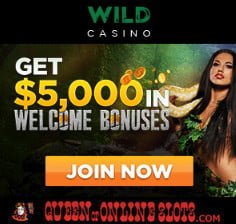 This can mean a loss of hundreds, if not thousands of dollars in betting funds that you could have used if you knew the rules going in. Sometimes the website will give you up to 6 months to enjoy it but at certain places the timeframe can be as short as 48 hours.
There's only one way to protect yourself from losing your cash: you have to make a note of the expiration date as soon as you receive it and then set a reminder to ensure that you go back into your account and use it before it's forfeited. Once it's gone, it's gone, and online casinos usually never go back on their own terms and conditions so there will be no point in complaining about it. That said, if this does happen you should always contact their customer service department just in case they're feeling generous.
Restricted Games
As sure as your extra money is going to have an expiration date on it, it's also going to have restrictions on which games you can use it on. This is totally normal and actually makes sense for a couple of reasons. It's important to remember that everything in a casino pays out different amounts and it wouldn't make business sense for them to let you wager the funds on something that had more than a 99% Return to Player (RTP).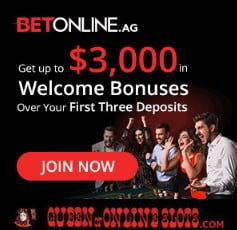 This is because people could clear the requirements fairly easily, withdraw the bonus plus their original deposit, and then never gamble there again. This simply doesn't make sense for the operator, however, there are still usually tons of higher RTP titles available that will count towards your rollover.
Furthermore, it's easy to understand why there are restrictions if you look at the specific example of why roulette wagers don't count towards rollover. This is because it's conceivable that the person could just sit there and bet on both red and black every hand until they cleared the requirements without really risking anything since they're guaranteed to win every time, (except for the 1 in 36 chance of them hitting "0"). It's only fair that it's put in harm's way before it's withdrawn.
Rollover Requirements
Finally we get to one of the most confusing things for online slots players: rollover. Rollover is the term that is given to the amount of money that you must wager before you can withdraw the bonus funds received at the time of the deposit, as well as any winnings that were generated. It is usually a multiplier amount on the total that was issued and it can be anywhere from 3x to 50x depending on the operator and the specific deal that was claimed.
So for example, if you get $100 that has a 25x rollover, this means that you must make a total of $2,500 in wagers in order to "clear" the entire balance and withdraw it all as cash, ($100 x 25). Don't be intimidated by the size of that number: you have to remember that most machines have a minimum Return to Player of approximately 93% and can sometimes pay out up to 98% or more.
The Bandits out there should remember that there is always going to be a rollover on No Deposit Bonuses because the casino would just be handing out free money to everyone if they didn't set wagering requirements before people could request a withdrawal. This is actually the easiest way to understand why rollover is a necessary and important part of the player reward process – operators simply have to protect themselves. Anyone would do the same.