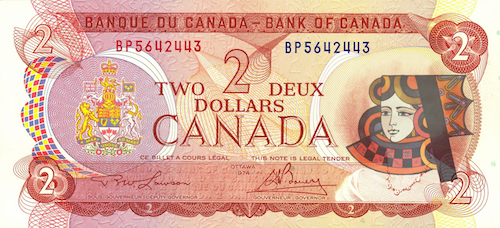 It's a relatively new idea to play slots for real money online because over the last few centuries we've only been able to wager in brick and mortar establishments, or in more recent times, on whimsical river boats. Oh, how things have changed. Now there are literally thousands of online casinos offering tens of thousands of games and all of this choice can leave some players scratching their heads in confusion.
Don't worry, it's pretty easy to get started and 100% safe to play and depending on where you live in the world you might also have the full protection of government regulators who you can contact in the event of a dispute with a website. Most will agree that the last thing anyone ever wants to do is deal with someone from the government.
In the paragraphs below we address some of the most common questions that we receive about real money betting games and other important factors associated with gambling online. Everyone here at Queen of Online Slots has been through it all so you might as well benefit from our experiences, both the good and the bad.
Real Money Payouts
It only makes sense that if you gamble with real money that you'll get paid out with the same and that's how 99.5% of online casinos work. What happens at the other .05%? Well, they eventually find a reason not to pay you, or in extreme cases they simply close their doors and run off into the night with your funds. The good news is that all of these crooked operators have been weeded out over the last 20 years and people can now do their homework before signing up and depositing.
This is why websites that review online casinos are so important – we do all of the heavy lifting for you: have our balances stolen, go crazy and shout at the customer service agents, and then run to our computers to alert the world to their bad business practices. It's easier than ever before for others to benefit from our misfortunes.
The definitive list of rogue operators is already available online at Casinomeister, who has many years of experience writing about these miscreants. We unfortunately lost a lot of our own money at many of these places before we knew better, but any list that we would compile on this website would simply be an echo of what he's already reported. So instead of repeating the facts on these pages, you can just read all about the betting websites you shouldn't play at there and then come back here for more in-depth and entertaining slot game reviews. At least, we hope you think that they're in-depth and entertaining!
How will I get paid after winning?
How you will get paid after winning at an online casino totally depends on how you first deposited with them and which country you live in. Anyone living in Europe have always had tons of options due to their laws and regulations, however, most people use eWallets which are "electronic wallets" that facilitate the transactions between you and the operator.
Those of you living in the USA will have a much harder time getting paid because there are only a few ways to deposit and withdraw due to the United States government trying to control all of the internet gambling in their country and passing restrictions on financial transactions. Thankfully, the recent serge in popularity of Bitcoin has made moving funds around much easier and you can sometimes receive them just hours after winning. Using cryptocurrencies is very easy and many in the U.S. are slowly starting to get with the times and adopt it. The days of using traditional methods such as check or money transfer are over.
How long does it take to get paid after winning?
Again, it totally depends on the country you live in and what methods the casino offers. Europeans and residents of the United Kingdom can be paid in a matter of minutes if they are requesting payouts back onto an eWallet such as PaySafeCard or WebMoney, while those put back onto their depositing credit card could take anywhere between 7 and 14 business days to complete.
Now compare this with the internet gamblers living in the USA who sometimes have to wait an average of 30 to 45 business days to receive a payment by check that is processed through a 3rd party institution and an offshore bank. Occasionally smaller operators will prefer a money transfer through the likes of Western Union or one of their competitors but methods like this are slowly being phased out in the industry due the ease and anonymity of Bitcoin.
Gambling Guarantee
Anyone who wagers real money online is going to want a guarantee that they'll get paid if they win and in most countries around the world that guarantee comes in the form of the regulatory body that gave the casino their gambling license. So if you live in any country in Europe or the U.K. you know that the operator who is accepting your wagers has passed rigorous tests and scrutiny, and that there is an official process that you can go through if you ever have issues getting your funds.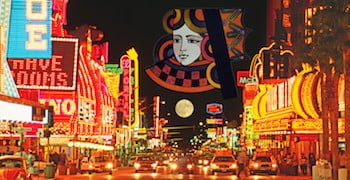 However, if you are in the United States you will have to have a little more blind faith than those who are living in countries with more freedoms, like Germany or Sweden. This is because the USA has chosen to succumb to lobbyists and special interest groups whose sole purpose is to protect the brick and mortar operations in Las Vegas and Atlantic City, and they have therefore legislated restrictions on payment processing to online operators.
This of course means that there aren't any U.S. government agencies auditing online casinos or confirming that their games are fair and true, except in regulated states like New Jersey or Nevada, but thankfully there are other countries who do this for us. Jurisdictions such as Antigua, Panama, and Costa Rica ensure that the operators are legitimate and respectable before issuing licenses and they regularly audit them afterwards to see if they are following best practices and acting responsibly. These days this is pretty much the only gambling guarantee that Americans can get.
Anyone living in the States looking for more assurances than that can check out our full list of recommended partners and then play with the confidence that you will always receive your payouts when you win. Of course, in the rare event that you ever have a problem with any of them you can contact us and we will immediately act on your behalf and open an investigation.
How do I know the casino won't cheat me?
Great question, we're glad you asked. Well, there are a number of ways that players can guarantee that they're signing up to an operator who is fair and reputable, and will not cheat them. The easiest thing for readers to do is simply only deposit at casinos if you see them promoted on this website or other leading industry watchdog publications. If you decide to go try one that isn't vouched for here, you'll be on your own.
Most European and Canadian sites have their software tested regularly by 3rd party companies to ensure that their random number generators are truly random, and all of their games have the Return to Player percentages that are advertised. Even if you hit a very long losing streak you always have to remember: it just isn't in the interests of the operators to cheat their customers. They would only need to be caught cheating once and their entire reputation would be ruined and no one would ever go there again.
As we remind you throughout the pages of this website, operators are happy to simply make tiny profits (on average, over time) from their clients. They're already making decent revenues following the rules so why risk it by doing something foolish? In the early days of the internet before review sites existed they could cheat players and get away with it but not anymore with so many people watching and reporting their findings.
To follow the common thread throughout this guide, those living in the USA will simply have to rely on the website's reputation and whether or not they come recommended. Having faith is sometimes a hard thing to do but these days it's sadly the only option for Americans.
What happens if I run out of money while playing online?
If you run out of money while you're playing online and end up with a zero balance you'll have to either redeposit at the casino, wait until whatever day they issue their complimentary bonuses, or wait to exchange your player points for cash. Most operators have a point system to encourage loyalty from their customers so you should be able to get some extra funds by way of comps at the end of the week. Anyone who has achieved the status of "VIP" will obviously be issued bigger bonuses if they run into this situation in an attempt to keep them happy and sticking around.
Frugal gamblers on a budget who want to maximize what they receive will want to wait a little while before re-depositing. This is because after a certain amount of time dormant accounts are sent to the Customer Relations Team and they will then send you unique offers to come back and play with them. These promotions always give your bankroll a little more of a boost through extra free spins, bonus cash, or entries into exclusive contests, so sometimes it just pays to wait for them to come to you.
Where to Play Real Money Slots Online
As we mention throughout this website, The Queen will only recommend trusted casinos that are 100% honest and transparent with their clients. There are simply too many to choose from nowadays to settle for anything less than "great" so the rest get sent to the dungeon never to be heard from again.
Those of you living in the United States already know that you're limited on where you can go but luckily you have a great option thanks to BetOnline since they accept people from every U.S. state. They are extremely trustworthy and have an excellent reputation in the betting community so you can deposit and play slots there with the assurance that you will get your money if you win.
Anyone in Canada or the United Kingdom will want to try out Trada Casino due to their never-ending promotions and contests, but those who are really only interested in getting big bonuses will want to go there too since they always have huge welcome offers.
Finally, for readers in Australia or continental Europe there's currently only one place you'll want to go and that's the MyBookie Casino because they are a true offshore operation with lots of satisfied customers. Not to mention, they accept people from every jurisdiction in the world with no strings attached and everyone's welcome there with open arms.