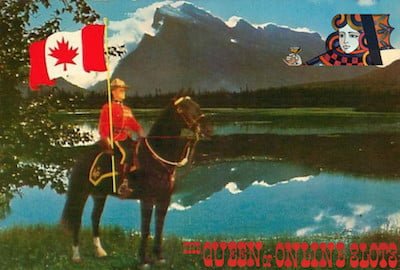 Many people are confused about whether or not they can play at online casinos from Canada, and rightfully so. The laws in this country are a little strange when it comes to internet gambling but the short answer is clear: there is absolutely nothing prohibiting you from betting real money at an offshore website. As long as they are located outside of the country you're good to go.
There are a number of sites that have been in business for years and come highly recommended so there are many options available. The approved operators below have built up their reputations over time to become pillars of the community and you are guaranteed to have a fun and safe experience at all of them.
Our rankings are updated regularly to reflect the ever-changing welcome offers, fluctuating deposit bonuses, and the banking methods which will usually differ from place to place. It's hard to keep track of it all which is why we have a full team of experts who are constantly monitoring each of them to ensure that we, and you, are always up to date on the latest developments.
Best Canadian Online Casinos
Many of our readers in the north ask us which online casinos are the best for Canadians and who they should trust with their bankrolls. We always reply that the "best" can be subjective and that we therefore base our rankings on safety, security, trust, and reputation. These are the cornerstones of our proprietary points system and what our reviews place the most emphasis on.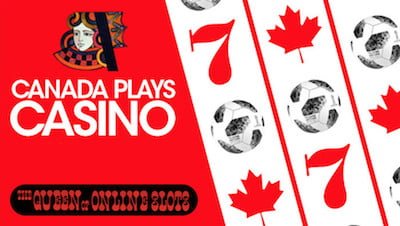 In addition, game selection is vitally important since we believe that "variety is the spice of life" and people should always be able to easily find the titles that they're looking for. Since operators can fail to partner with certain software providers you sometimes won't be able to find what you're looking for at a given place, which is why all of our reviews always list the companies that they are partnered with.
Before 2007 online gambling was a bit like the "wild west" and anything went, including ripping off customers by closing doors and running off with the money. This happened on more than one occasion and many Canadians felt the sting of losing their bankroll to a shady offshore entity. It's this terrible situation that caused people to launch industry websites with "best of lists" that helped out others and tried to ensure that they didn't befall the same embarrassing fate.
Therefore, we take player complaints very seriously and on occasion we will act as an intermediary between our readers and the operator. This is only on rare occasions and usually the matter boils down to a simple misunderstanding of the terms and conditions of one of their bonus offers or promotions. Don't worry: everyone you see listed on our pages is 100% honest and regulated by 3rd party institutions so you can always play with the confidence that you'll get paid if you win.
History of Internet Gambling in Canada
As they slowly began to wake up to the fact that they could bet online, Canadians started to emerge from their igloos and ice fishing shacks to log onto the internet and place wagers on everything from hockey to CFL football. Of course, many chose to simply enjoy the fact that they now had Las Vegas at their disposal 24/7 from the comfort of their homes and dove into blackjack, roulette, and virtual slot machines. The days of putting on your tuque, warming up your car for 30 minutes, and then driving through a blizzard to place a few bets were over: Canadian gamblers had been liberated.
Over the years, many places realized that this lucrative and underserved market was ravenous for action and started to offer unique bonuses and perks to entice people through their virtual doors. As a result, there are well over 1,500 online casinos available in the Great White North today but obviously many of these aren't regulated and try to take advantage of the trusting nature of Canucks. Therefore, it's always important to know that you're playing somewhere reputable that's been accredited by a watchdog such as The Queen of Online Slots or another trusted organization.
Canadian Online Gambling Laws
Thankfully for the beaver-loving nation, there really aren't any Canadian laws that prohibit online gambling and the subject is basically not discussed at all in parliament. The only mention of it in the criminal code is that you aren't allowed to bet at a physical establishment that isn't regulated by a provincial government, therefore, it's illegal to wager in person anywhere in Canada except for proper, licensed entities.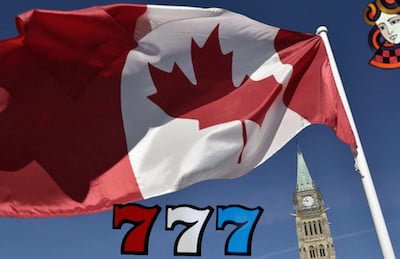 However, when it came to virtual endeavours, in the early 2000s the federal government did nothing as their citizens wisely opted to shun the frozen tundras of brick and mortar parking lots in favour of their comfortable lazy boys. The legislators never once attempted to regulate the activity or propose any type of restrictive laws so people were free to tap into a betting website with the same vigour and determination that they would use to tap into a maple tree to extract their beloved syrup, and they drank up both by the bucket-full.
This obviously means that as long as the website isn't based within the borders of Canada it's perfectly ok for them to accept casino bets and sports wagers, as well as host poker games between people. It's a weird loophole but if they're registered in another country it's totally legal for you play there.
Provincial Online Casinos
Some Canadian provinces take issue with the "freedom of choice" that was decreed by the federal government in Ottawa a few years back and have been fighting to assert a monopoly over their residents. For example, the horrible organization of Loto Québec feel that they have exclusive rights to anyone living in their territory, however, this couldn't be further from the truth. This was proven when the Mohawk reservation of Kahnawake (located outside of Montreal) opened up a few poker rooms that operated without federal or provincial licenses – Loto Québec was powerless to stop them since they don't have the legal jurisdiction to do so.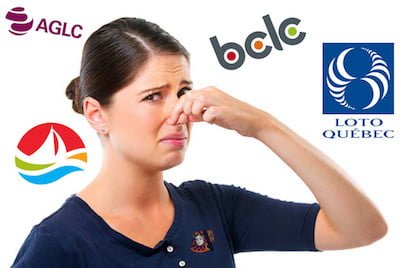 This is because it is sovereign Indian territory that was given to the Mohawks by the federal government many years ago and they can do as they wish with it. In fact, the Kahnawake Gaming Commission has been a champion in North America for issuing proper gambling licenses and regulating a huge segment of the industry.
Whether it's the Atlantic Lottery Corporation or the British Columbia Lottery Corporation, they've all voiced concerns about "rogue" operations accepting wagers from Canadians living in their provinces but they soon found out that they don't have the authority to restrict the activity and that people are free to go elsewhere if they like. It's a simple matter of law.
To be fair to all involved, if you live in a province whose lotto commission offers an online product you are free to try it out, however, most people have had terrible experiences with them and never go back again. However, if you trust the professionals who have been doing this for decades that are listed above, you will be a-ok, eh.
Play Real Money Online Slots in Canada
If you want to play online slots for real cash and get paid when you win you'll have a bunch of different ways to get money into your account from Canada. Traditionally, credit cards like VISA, MasterCard, and American Express were the preferred method of banking since they were so familiar but now there are tons of new options available. Also, many operators are now passing the credit card processing fees onto their customers which has made using them extremely expensive. It's not uncommon to see fees as high as 5% to 10% of the total amount being deposited and sometimes there will even be an automatic conversion of CAD to USD "behind the scenes" which will increase the cost even more.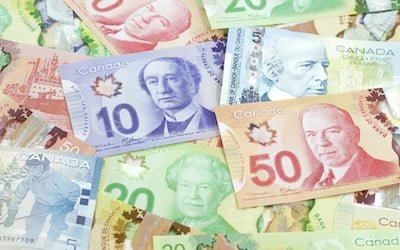 As a result of this insanity, many savvy bettors have chosen to open a cryptocurrency trading account so they can exchange their Canadian Dollars for Bitcoin or other alt coins like DASH, Litecoin, Ripple, or Ethereum. Each have their own unique characteristics and selling points but the main strength of all of them is that you can anonymously send money to anyone in the world in just a few minutes.
So the process is simple: sign up at a betting website, open a cryptocurrency trading account, buy Bitcoin with CAD, ask the operator for a "crypto address" to send the funds to, then copy and paste this address into your trading account and send them the virtual money. You can then play your favourite online slot machines with the balance and if you win you can request a withdrawal that will come back to you in BTC, which you just exchange for CAD and transfer to your bank account. It might sound a little complicated but once you've done it once or twice you'll realize how easy it is.
Anyone who wants to stick to more traditional methods can send a Canadian bank wire or an electronic bank draft from an institution like CIBC, Bank of Montreal, Scotiabank, etc. Then if you want to receive a withdrawal you can request a transfer back to your bank or get a check via Canada Post.