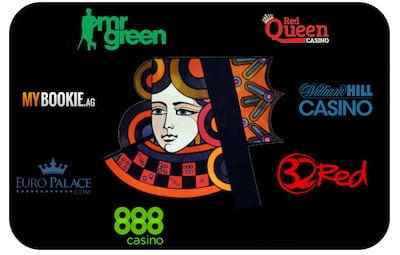 The wonderful world of online gambling has come a long way since the first virtual betting website was launched in the mid 1990s. Back then, most individuals didn't even know what the internet was and those who did were mostly concerned with chat rooms and message boards. Unsurprisingly, people took to online casinos slowly and were seriously skeptical regarding their legitimacy. Then someone usually claimed to have a friend who actually got a payout from one and folks began to make the migration from physical establishments to virtual.
These days, the landscape is totally different and every country holds their own set of rules and regulations. The vast majority living in English speaking countries are able to bet anywhere desired, however, some backwards jurisdictions still try to restrict access.
This section is part of an all-encompassing guide outlining everything to be known about the industry, including where to play, what to watch out for, where to get big bonuses, plus everything in between.
Online Casino Reviews
This iPublication reviews online casinos and slot games identically: thoroughly and honestly. No stone is left unturned and our writers aren't scared to ruffle a few feathers with their opinions. As always, we waste our time and money so you don't have to, so please take advantage of this hard work.
Our contributors come from around the globe, facilitating assessments of copious operators in the United States, United Kingdom, stretching even way down in Australia. Here is the current list of every completed investigation, several revealing startling results upon being investigated.
Rest assured The Queen of Online Slots is here to help with important information and facts, furthermore pages are constantly updated to reflect any breaking news or critical changes.
How To Deposit at Online Casinos
It's extremely easy in this era to deposit at online casinos, with most choosing credit cards. Without exaggeration, 99% will accept VISA, MasterCard, Maestro, in addition to niche companies such as Diner's Club.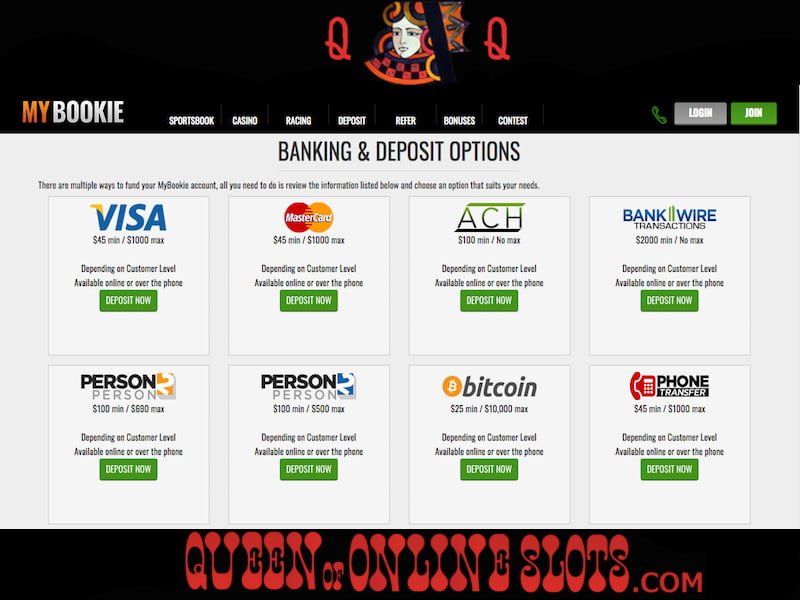 From the early 2000s, electronic wallets have become quite popular as well. These e-Wallets are basically third parties who process financial transactions between purchasers and merchandisers, or players and their wagering site. The great thing about them is transactions are instantaneous and balances are immediately in accounts ready to be used.
Mostly utilized by Europeans and Asians, favored brands include EntroPay, NETeller, UseMyWallet, and WebMoney. Each incorporates wildly contrasting fees so ensure to know price structures prior to signing up.
Best Online Casinos
Although this is a very subjective topic, everyone should agree the best online casinos must do a handful of services perfectly. Factors such as payout speed, customer service, enticements and promotions, fair results, number of games offered, payment options, VIP programs, besides stability of software, completely need to be considered when ranking.
There are more good than bad, nevertheless if encountering a shady operation, prepare to lose a lot of cash, so trusted destinations are strongly recommended.
Are Online Casinos Safe?
It can be intimidating to break out a credit card and give personal information to faceless entities regulated in distant lands, however, these feelings are natural. It's entirely understandable why people may worry about safety and are consequently hesitant. Thankfully, things have changed drastically over the last few decades and loads of websites are absolutely trustworthy, our reviews identifying dreadful places to stay away from.
Any operation scrutinized here has been put under the microscope to guarantee readers can trust them with their hard-earned bankrolls. The Internet is littered with the ghosts of old brands who went rogue and stole clients' money, disappearing into the night, never to be heard from again. Clearly it's worth spending five minutes to peruse listings and verify ratings before taking a plunge.
Are Online Casinos Rigged?
The answer to this is essentially the same as above, fully depending on the particular destination. The preponderance of online casinos are not rigged in any way, yet some certainly should be avoided as they are utterly immoral and ready to scam as much as possible from patrons.
A telltale sign is playing for lengthy periods without receiving a reasonable return on what's spent. Another classic trick is presenting bigger wins when first joining, but not permitting the gains to be withdrawn due to not meeting rollover, funds being locked until they're lost back.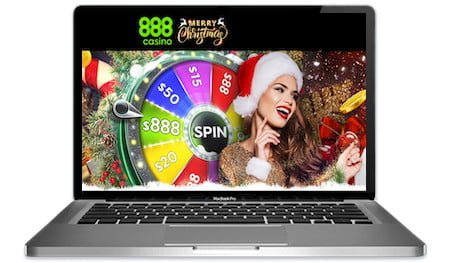 The pleasant news is we've made lots of mistakes already and dealt with shifty groups looking for reasons not to pay players. Arguing with customer service representatives concerning miscalculated rollover requirements and validity of withdrawal requests. Dastardly enterprises closing their doors and running off with assets was once commonplace, especially in the USA.
It is a very substantial process, yet Betty Dee can't really call herself The Queen if she doesn't provide a comprehensive iGaming report section. Many contributors to this website were fortunate enough to travel the planet after retiring, allowing them to sample various locations spanning a myriad of territories. All are pleased to share their research and verdicts in hopes that others may ultimately benefit from experiences.