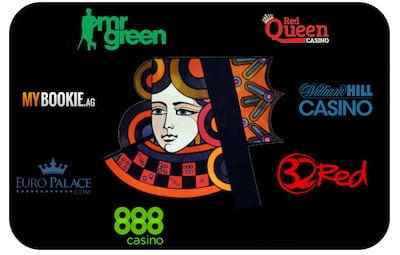 The wonderful world of online gambling has sure come a long way since the first virtual casino was launched in the mid 1990s. Back then most people didn't even know what the internet was, and those who did were mostly concerned with chatrooms and message boards. Unsurprisingly, people took to internet casinos slowly and were extremely skeptical about their legitimacy. Then someone had a "friend of a friend" who actually got a payout from one and people started to slowly make the migration from brick and mortar establishments to electronic ones.
These days the landscape for online gambling operators is totally different and every country in the world has their own set of rules and regulations for the industry. The vast majority of the people in English speaking countries are free to bet wherever they like online, however there are some backwards jurisdictions who still try to restrict access to this type of virtual betting.
This page is one part of an all-encompassing guide that will outline everything you need to know about online casinos, including where to play, what to watch out for, where to get the biggest bonuses, and everything in between. Get comfortable and keep reading to find out the basics of what you need to know.
Online Casino Reviews
We review online casinos in the same manner that we review slot games: thoroughly and honestly. We leave no stone unturned and aren't scared to ruffle a few feathers with our opinions. As we always like to claim on this website, "we waste our time and money so you don't have to," so please benefit from our work.
Luckily we've had the opportunity to visit many countries in the world and this has allowed us to review tons of operators who service the United States, the United Kingdom, and even ones that reach all the way down to Australia. In addition, we have a solid team of writers in every major English-speaking country on the map, so we have it all covered.
Here is our current list of online casino reviews that you should read before signing up for an account – you'll be quite surprised at some of the things we found during our research.
As always, you can rest assured that the Queen of Online Slots is here to help you with information and facts, so if there's any operator you want us to look into, just let us know.
Best Online Casinos
Although this is going to be a very subjective topic, all players can agree that the best online casinos have to do a few things absolutely right. Factors such as payout speed, customer service, bonuses and promotions, fair games, number of games offered, deposit options, VIP programs, and stability of software are all things that need to be taken into consideration when ranking operators.
This is why we're happy to report on all of the reputable online casinos that we've personally played at throughout the years. There are some great ones out there but there are also some absolute stinkers that you should avoid at all costs.
How do I deposit into an online casino?
It's extremely easy in this era of virtual shopping to deposit at an online casino, with most choosing to use credit cards. Without exaggeration, 99% of them will accept VISA, MasterCard, Maestro, and any other card that you can think of – including Diner's Club.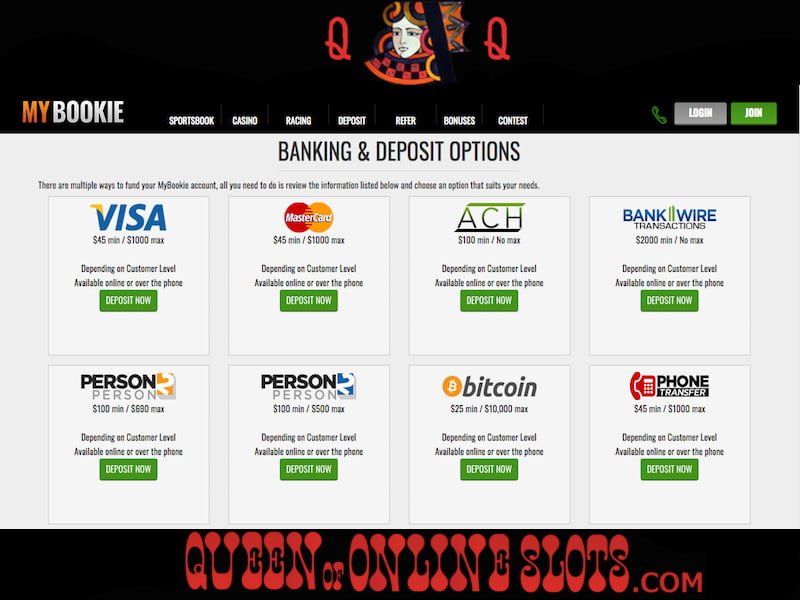 Since the early 2000s electronic wallets or "eWallets" have become quite popular as well. These are basically 3rd parties who process the financial transactions between the purchaser and the merchandiser, or you and your casino in this particular case. The great thing about depositing with eWallets is that the transactions are instantaneous and the money is immediately available in your account and ready to play with. They are mostly used by European and Asian players, with the most popular ones being EntroPay, NETeller, UseMyWallet, and WebMoney. All of them have different fees for deposits and withdrawals so make sure you read their price structures before signing up.
Are online casinos safe?
It can be intimidating to break out your credit card and give your personal information to a faceless entity that is regulated in a distant land – don't worry, these feelings are natural. It's totally understandable why some people are worried about online casinos being safe and are hesitant to gamble on the Internet as a result. Thankfully things have changed drastically over the last few decades and most operators couldn't be more safe – as long as your playing at casinos that are reviewed here on this site you won't get burnt by the few bad apples out there.
You can be darn sure that anyone that's promoted on this website has been put under the microscope and no stone has been left unturned. However, if you just wander out there into the World Wide Web on your own, you'll never know where you'll end up and who you'll be trusting with your hard-earned bankroll. The Internet is littered with the ghosts of old casinos who went rogue and stole all of their players' money, and disappeared into the night never to be heard from again. Don't let this happen to you – only play with them if you see them listed on the pages of our website.
Are online casinos rigged?
The answer to this is basically the same as the above question and it totally depends on where you're playing. The vast majority of online casinos are not rigged in any way, but there are certainly some out there that are totally immoral and will scam you for as much money as they can get away with.
You can usually tell that a casino is rigged when you play for hours and hours and don't see much of a return on the money you've spent. Another classic trick is that they give you bigger wins in the beginning of your time with them but then they don't let you cash the funds out and claim that you haven't met the rollover. Then they hold on to your winnings until it's all gone in the hopes that the player angrily redeposits in an attempt to win it all back.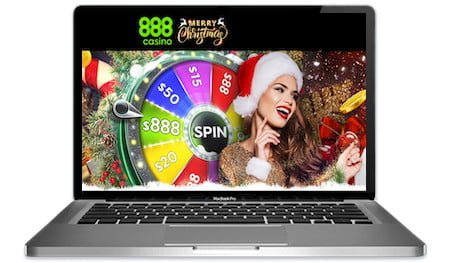 The good news is that we've gone out and made lots of mistakes on your behalf. We've dealt with shady operators who look for reasons not to pay their players out. We've argued with customer service representatives about how they've miscalculated our rollover requirements and we should be able to make a withdrawal. And we've certainly felt the sting of an operator closing their doors and running off with our money. It's happened before – especially with a few rogue U.S.A. casinos that disappeared overnight never to be heard from again. This is why it's necessary to break each one down and independently review and rate them.
It is a very long process but I can't really call myself the Queen of Online Slots if I don't have a comprehensive casino review section, right? I've been lucky enough to travel the world over the last couple of years since I've retired, allowing me to try out many different operators in tons of jurisdictions…oh, and my son helps me out too. We've even hired a few reviewers from far away countries that we've never visited to ensure that people from all over the world can learn from our website.
In short, we've done the hard work so you don't have to.