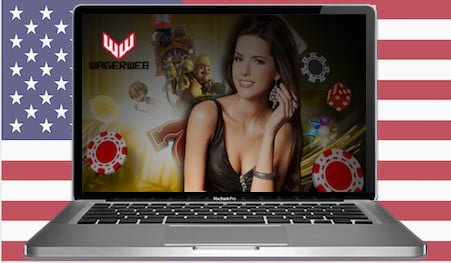 Special Offer:

50% Welcome Bonus

Your Bonus Code: QOOS

GET BONUS ➜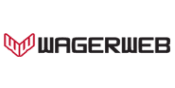 A young up-and-coming USA online casino, WagerWeb has won over players with their sleek design, fast payouts, and great rewards. Sadly, there is an evil secret hidden in the darkness of their lair waiting to be exposed. Be careful!
USA Players Welcome
Great Bonuses
Massive Sportsbook
---
---
Review of WagerWeb Casino
Anyone who opens an online casino in this day and age is going to have to offer their customers a whole heck of a lot to win them over. Most players have found someplace to call "home" long ago and aren't really looking to trust a new, unproven operation that could have lots of flaws. However, off in the distance a company has been quietly spinning a web baited with bonuses, cash rebates, and Las Vegas style table games to lure in American gamblers looking for something new to chew on.
Now over the last few years, players all over the U.S.A. have been slowly migrating to the WagerWeb Casino to feast on their generous offers and full sportsbook: the spider is catching some flies. We were hesitant as well, but the feedback has been consistent – they're a very good operation and they deserve a closer look.
This 100% honest review of the Wager Web Casino will lay out everything you'll want to know about them before trusting them with your bankroll. No stone shall remain unturned as we break down their bonuses, comp system, and game list. Will you be happy to cocoon yourself in the web, or will you want to wriggle yourself free and find a more established operator? Let's find out…
Screenshots
The screenshots below are just a sneak peek of what lies deep within the caverns of the WagerWeb, with their jet-black website the color of a hungry tarantula and splattered with blood-red accents. Their site is clean and easy to navigate, ensuring that you can find whatever you're looking for quickly.
Some might argue that their color palette is a little dark and gloomy but when you're brand involves webs, (and presumably venomous spiders), it's not going to be all rainbows and puppy dogs. Bring on the darkness!
WagerWeb Slots
Now we get to the sad and shocking discovery that lurks in the recesses of their dank caves – there aren't a lot of WagerWeb slots to chose from. In fact, they only offer 6 games in total, which is by far the worst selection I've ever seen in my life. I completely understand if you want to check out of this review now and choose a different online casino from the menu at the top of this page. I mean…six titles!?! Come on!
To be fair, their lack of slot games is due to the fact that WagerWeb is primarily a sportsbook that takes wagers on sporting events and horse races. They have the right to focus on the products that they want to but my goodness, only offering six different machines? It feels a little like 2005 in this spider's den.
Anyone brave enough to continue deeper into their cave will find Fruit Zen, The Exterminator, and Rook's Revenge lurking in the darkness. Since there's only three more games available I might as well list them too: Triple Crown, Black Gold, and Lucky 7 finish off their tiny list. Obviously, if you're primarily a slots player, (like everyone else who comes to this site), and not that into sports, you'll probably want to move on to another review now.
Jackpots
With only six slots in total on their website, I wasn't expecting to find any progressive jackpots at WagerWeb and I ended up being right. So if you're someone who likes to chase big cash prizes you'll need to look elsewhere.
WagerWeb Casino Bonuses
Another downer with this operator is that they don't have a wide selection of bonuses to cash in on, and the ones that are available can be a little confusing. This is because you have to choose 1 of the 3 unique WagerWeb Welcome Packages, with all of them having a different structure and rules.
First we have their High Roller Bonus that offers 20% Cash (or 30% Free Play) which comes with a reasonable 10x rollover. It allows you to receive cash back on your casino and racebook play but not your sportsbook wagers. Obviously, this will be the one that most casino players will want to select.
Next is the WagerWeb Elite Bonus that gives you 10% Cash (or 15% Free Play) with a 8x rollover, which has the same terms as the High Roller but includes the 1% cash back on sportsbook wagers. The terms are middle-of-the-road so if you like to play table games and make sports wagers, this will be the one for you.
Their final offer is simply called Welcome Bonus and it's a 50% cash match (or 75% Free Play) but has a 15x rollover attached to it. Since this is their biggest bonus you don't qualify for the 1% sportsbook rebate, and the largest wager you can place during the clearing of the rollover is capped at 20% of your total deposit. These restrictions are removed once you've cleared your bonus but I don't think that the terms warrant the increased cash amount – stay away from this one.
Promotions
So if the WagerWeb Casino only has 6 slot machines and a few table games they're probably going to have amazing promotions to make up for these shortcomings, right? Wrong! Their promo page simply highlights their 3 Welcome Bonuses and has a couple of other non-promotional items listed beneath them. So now WW is offending slot players and those who like exciting contests and events? Harsh.
The only true promotion is their Tenth Time's a Charm offer that gives you your 10th deposit free after making 9 consecutive ones without requesting a payout. They will average out the amounts and place a cash bonus in your account for you that comes with a 5x rollover, with the maximum amount available being $750.
VIP Program & Comps
Finally we get to some good news: the WagerWeb Casino Cashback program is one of the better ones available to U.S. players due to both the percentage and it's terms. You receive a healthy 5% cash back on all of your casino losses over 7 days, with the funds being automatically deposited into your account every Monday – definitely a nice way to start the week.
The WagerWeb player point system then has one more surprise for you because it arrives without an attached rollover and is simply free money that's immediately available to gamble with. This of course means that there are zero wagering requirements needed and if you don't want to bet with it you can withdraw the full amount as a payout. You should note that playing in the WagerWeb Live Dealer Casino doesn't contribute to your comp points so you won't be rewarded for any action there.
Their VIP Program goes even further for those of you who like to bet on sports and you'll receive a 1% rebate on any losing wagers. In addition, if you "play the ponies" and wager on horse racing you'll get a 5% rebate on all of the funds you've wagered. Both of these arrive in your account like the casino comps with zero rollover, making it free money for you to enjoy however you wish.
Casino Software
Now we get to the reason why the WagerWeb cupboard is so bare – they only have one casino software provider plugged into their backend. This is absolutely shocking in this day and age, when you can easily find operators partnering with over 40 different companies. In any event, the games here are provided by Digital Gaming Solutions (DGS), who primarily focus on sports lines and horse racing odds so virtual slot machines have always been an afterthought for them.
The lack of game selection at WW is their biggest weakness so we hope that they bring on new software providers in the future to make their offering more appealing to slots players like us. Until they do, we really have no reason to drop by.
Mobile Casino
So now that you know that you won't find a huge selection of games at WagerWeb, why should we even bother discussing their mobile product? Well, I'll keep it brief – if you like blackjack, roulette, or video poker their mobile casino will have just enough to keep you occupied. However, if you want to play slots on the go you should give WW a hard pass in favor of another operator.
Of course, sports gamblers and those who like to bet on horse racing will find a full mobile sportsbook available on their phones, so if you're into that type of gambling they have a little something for you.
WagerWeb Banking Options
These days the best deposit method for online casinos is Bitcoin due to it's ease and speed, and WagerWeb will even process your payout during the weekend if you use it. In addition, they'll waive all withdrawal fees when it's time to collect your winnings. For those of you who are highly-involved in cryptocurrencies or "Alt Coins", WagerWeb also allows you to deposit using Ripple, Dogecoin, Monero, Litecoin, and others, with the transactions being capped at $3,000 a day on weekdays, $1,000 on weekends, and $10,000 for the week.
Old school gamblers will probably enjoy the familiarity of traditional banking methods, which is why you can deposit at WagerWeb using a Cashier's Check, which you have to send to them by FedEx or another delivery service. This deposit method is obviously time consuming and requires a lot of work but it will still get the job done for those who want to use it. Another method that requires some heavy lifting is Bank Wire, but WagerWeb still accepts them from the United States, United Kingdom, and Canada.
If you don't want to learn how to use cryptocurrencies, (silly you), most likely you'll have to be paid your winnings via check by mail, and this can take up to 28 business days to reach you. And that's after the 5 to 7 business days it takes WW to process your withdrawal. Again, the choice is clear: Bitcoin is clearly the banking option of the future, and for many of us, the option of the present.
Also, if you choose do deposit with a VISA or MasterCard, don't be alarmed if you're asked to complete a credit card verification form when requesting a payout back onto the card. It's totally normal and it's requested to ensure that it isn't being used by an unauthorized person. Their security is tight, but these days it's necessary.
Customer Service
There's a decent Customer Service Team at WagerWeb who are usually very quick to answer emails. Those who want to guarantee an even quicker response can initiate a Live Chat with them through the website which they will usually respond to immediately.
In addition, you can choose to call them directly at 1-800-326-6088 to open a new account, or dial 1-888-464-2387 to be walked through how to make a deposit or request a withdrawal. You can chat with them about bonuses, terms and conditions, or even to learn about how Bitcoin works and why it's such a great deposit method. Convinced yet?
Other Gambling Products
It's always been the WagerWeb sportsbook that has excited players in the U.S. due to them offering every major North American sport as well as tons of European leagues for soccer and rugby. They also have a fantastic Live Betting product that allows you to place wagers throughout the game on outcomes like whether or not a kicker will make a field goal, or if the next play will result in a touchdown.
You'll also be able to find every major horse racing track from around the world, with all of the traditional types of wagers offered like Pick 5s, trifectas, and exactas. And as mentioned above, they also have a full casino of table games with all of the standard American favorites like Blackjack, Roulette, and Caribbean Stud Poker.
So yes – they have everything that you could possibly want to bet on…except slot machines.
Conclusion
It goes without saying at this point in the review, but the WagerWeb Casino is a sportsbook first, a racebook second, and nowhere near a proper slots parlor that offers customers a variety of machines. Sadly, they only offer six unique titles, which is definitely the smallest amount we've ever seen in our lives. Seriously – you won't be able to find less no matter how hard you look.
However, those of you who like to bet on sports will want to have a funded account with them and ready to go, if only to easily be able to wager on NFL, NBA, or any other sport that tickles your fancy. They'll even let you buy or sell up to 5 points on game spreads if you want to change the line.
To be fair, WagerWeb does have fantastic terms and conditions on their bonuses and comp points, but sadly slots players won't be able to enjoy any of it. This isn't a web of deceit, but it surely is a web of disappointment.

Game Selection:

1

Reputation:

7.5

Bonuses:

6.5

Customer Service:

7.5

Banking:

8.5