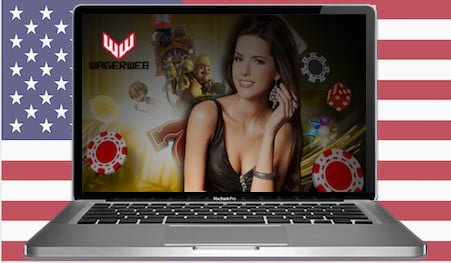 Special Offer:

50% Welcome Bonus

Your Bonus Code: QOOS

GET BONUS ➜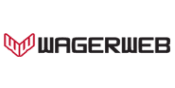 A young up-and-comer, WagerWeb has enticed customers with a sleek design, fast payouts, alongside great rewards. Sadly, an evil secret hides in the shadows of their lair waiting to be exposed. Watch out!
USA Players Welcome
Great Bonuses
Massive Sportsbook
---
---
WagerWeb Casino Review
Anyone opening an iGaming website today must offer clients a heck of a lot to win them over. Numerous players stumbled across someplace to call "home" long ago and aren't interested in trusting new, unproven operations that could have countless flaws. However, down south a company has quietly spun a web baited with financial encouragements, attractive rebates, amidst Las Vegas style tables to lure American gamblers.
Recently, customers slowly trickled in chasing charitable rewards and a beefy sportsbook, allowing the spider to catch a few flies. Industry observers were skeptical despite consumer feedback consistently reaffirming it's a decent destination, so further investigation was necessary.
This expert WagerWeb casino review reveals everything to know before registering. No stone shall remain unturned, as economic incentives, comp system, products, and more are fully examined.
Screenshots
The screenshots below exposes what lies deep within their caverns, designs celebrating the colors of hungry tarantulas splattered in blood red accents. The site is clean and straightforward to navigate, ensuring items are identified quickly.
Some might argue their color palette is dark and gloomy, nonetheless a brand involving webs, (and presumably venomous spiders), isn't going to feature rainbows and puppy dogs. Bring on the terror.
WagerWeb Slots
A sad and dreadful discovery lurks in their dank recesses, as almost no slots whatsoever are presented. In fact, it's only six games in total, by far the worst selection ever launched. If readers are horrified and want to move onto another review, it's completely understandable, though to be fair, sports is the principal concern here.
Folks brave enough to venture deeper into the cave find Fruit Zen Slots, The Exterminator Slots, and Rook's Revenge Slots huddling alone in the darkness. Then Triple Crown Slots, Black Gold Slots, and Lucky 7 Slots finish the tiny list, guaranteeing anybody searching for pokies will be thoroughly disappointed.
WagerWeb Casino Bonuses
Anyone still shockingly reading now learns yet another downer, seeing only three WagerWeb bonuses are available, and strictly one is claimable. Each features unique structures and rules, hence it can be a little confusing.
First is High Roller extending 20% cash (or 30% free play), having an extremely reasonable 10x rollover requirement. It grants refunds on casino and racebook losses, but not sports bets, making the choice easy for most people.
Next, Elite gives 10% cash (or 15% FP) carrying 8x obligations, possessing identical terms as High Roller, however comprises 1% rebates on sports action. A fairly equitable mix appealing to those dabbling in both tables and sports.
Lastly, simply titled Welcome, a 50% match (or 75% FP) is dangled, although a meaty 15x tariff is attached. Being the highest number, the 1% sportsbook reimbursement isn't incorporated, plus the largest possible stake while clearing liabilities is capped at 20% of purchase amount. These restrictions are removed once requirements are completed, but it's still the worst option of the bunch.
Promotions
So if only six virtual machines alongside a handful of tables were included, loads of amazing promotions are probably run to compensate for the shortcomings, right? Wrong! Their event page merely highlights the three fiscal overtures followed by a few unrelated advertisements underneath.
The lone happening is Tenth Time's a Charm, giving a complimentary 10th deposit after achieving nine consecutive ones without requesting a payout. Transfer amounts are averaged and the sum is placed in accounts, holding a 5x duty, and max award of $750.
VIP Program & Comps
Finally a bit of good news materializes since the WagerWeb Cashback program is one of the better ones found due to percentage and rules. A healthy 5% is returned on all casino losses over 7 days, funds automatically dispensed on Mondays, certainly a nice way to start the week.
Surprisingly, supplementary balances arrive bereft of rollover, consequently making it free money that may be immediately withdrawn or risked. The sole limitation is live dealer activity doesn't generate player points, so choose accordingly.
The VIP Program is extra generous to sports bettors, issuing 1% returns on losing stakes. Additionally, guests playing the ponies collect 5% back, both awarded without constraints.
Software
The ridiculous lack of games here results from onboarding a solitary software provider. This is absolutely shocking considering several operators boast over 40 different companies.
Nevertheless, technology is provided by Digital Gaming Solutions (DGS) who primarily focus on sports and horse racing odds, ergo virtual one-armed bandits were clearly an afterthought.
Mobile Software
Those enjoying blackjack, roulette, or video poker will find just enough in their mobile casino to stay occupied. Albeit, obviously based on the above information, pokie enthusiasts should take a hard pass.
Naturally, a full portable sportsbook and racebook are the priority, obtainable on various smartphone platforms such as iPhone or Android.
WagerWeb Banking Options
Current WagerWeb deposit methods are headlined by Bitcoin given its ease and speed, even earning payout processing during weekends, without incurring withdrawal fees. Additional cryptocurrencies like Ripple, Dogecoin, Monero, and Litecoin are taken too, transactions limited to $3,000 per day on weekdays, $1,000 on weekends, and $10,000 weekly.
Traditionalists may opt for Cashier's Checks, sent via FedEx or similar delivery service, though it's time consuming and requires substantial effort. Another option requiring heavy lifting is Bank Wire, unexpectedly still accepted if originating from the United States, United Kingdom, or Canada.
Users unwilling to use crypto must get paid through check by mail, quite possibly taking up to 28 business days to appear, which is after the 5 to 7 needed to process requests. This unquestionably cements Bitcoin and equivalent as the best withdrawal methods.
If utilizing VISA or MasterCard, members might be asked to complete a verification form when moving gains back onto a card. This is totally normal and ensures payments aren't dispatched to an unauthorized person, a cumbersome yet unavoidable security step.
Customer Service
A satisfactory Customer Service Team usually answers emails swiftly, even faster if contacting them through live chat. Alternatively, call directly at 1-800-326-6088 to open new profiles, or dial 1-888-464-2387 for help with monetary undertakings, rewards, or anything else.
Other Products
Their book lists every major North American sport plus various European soccer and rugby leagues. A solid live betting product enables getting down in real time on outcomes of individual plays like whether a kicker will make a field goal, or if the next score will be a touchdown.
Preeminent horse tracks from around the world are accessible in the racebook, presenting standard wagers such as Pick 5s, trifectas, and exactas.
Conclusion
Whereas WagerWeb is a sportsbook first, a racebook second, and a casino distant third, most readers ought to avoid this place and its criminal shortfall of machines. Sadly, merely offering six titles takes them right out of the conversation, except to comically note that this is the smallest quantity ever assembled.
Individuals keen on sports action should entertain an account here, especially since an added perk permits buying or selling up to five points on game spreads. Although, the terms and conditions affixed to rewards are somewhat problematic, not so much creating "a web of deceit", but "a web of disappointment". What a shame.

Game Selection:

1

Reputation:

7.5

Bonuses:

6.5

Customer Service:

7.5

Banking:

8.5