Special Offer:

$1,000 Welcome Bonus

Your Bonus Code: QOOS

GET BONUS ➜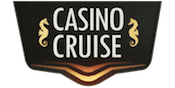 All aboard! It's time to lift anchor and sail off into the sunset with Casino Cruise and their huge selection of slot games, but will this voyage end in disaster? You'd better have a lifejacket ready and try not to get sea sick.
Over 1,200 Games
Large Welcome Bonus
Huge Live Casino
---
---
Review of Casino Cruise
This fresh-faced operator is definitely one of the youngest vessels out on the sea, but that doesn't mean that we should fire our torpedos and sink them without warning. They actually have a lot to offer those living in Canada, South Africa, and the United Kingdom, so if you're a resident of one of those countries you'll at least want to go down to the docks and watch them scrape the barnacles off of their hull.
There aren't many bells or whistles on this ship – just a fantastic selection of online casino games to play anytime you feel like it. Their buffet table in the main hall has lots of bonuses and promotions, but if you sample the wrong one you could end up in the sick bay with food poisoning. So make sure to carefully read the sections below to find out which menu items will make your stomach churn as your face turns green and you can avoid the perils of ocean travel.
This in-depth review of Casino Cruise will leave no porthole unopened and reveal everything you'll want to know about them before stepping onboard, including their bonuses, "famous" customer service, and of course the slots games you'll see as you cruise the Seven Seas. Will they lead you to Treasure Island or have you jumping overboard with terror? Let's find out.
Screenshots
There are lots of games on offer which are displayed in a user-friendly list that's easy to navigate to find what you're after. Strangely, they balance their jet-black website design with bright and cheery images of people enjoying cruises and lavish holidays, which is slightly confusing to both the eyes and brain. That said, it does strike the right balance between dark and light and you'll probably agree that it's memorable.
Tap on the images below to take a sneak peek at a few of the titles smuggled in their hull.
Casino Cruise Slots
You can't set sail on a cruise without having lots of different activities planned and this voyage is no different thanks to the extremely long list of unique games onboard. You'll find tons of great releases at Casino Cruise catering to all tastes and appetites, and if you happen to have an "Appetite for Destruction" you will be happy to know that you can play Guns N' Roses Slots online for real money here and join Axl and the boys for a mega concert extravaganza. This was of course part of NetEnt's "Holy Trinity" of music games released a few years ago that also included Jimi Hendrix and Motörhead, both of which became immediate fan-favourites as well.
Not to worry – if you're no longer a spring chicken and want your time on deck to be a little more relaxed, you'll also have plenty to choose from thanks to beautiful games like James Dean Slots, and the huge selection of others that include animals, Ancient Egypt, lucky leprechauns, and whimsical adventure. With over 1,200 games across their website it's absolutely impossible not to be entertained and you'll find a little bit of everything here.
Jackpots
There are dozens of jackpot slots offered here on the high seas so if you're the type of sailor who becomes enchanted by these sirens, you'll want to dive in deep. You can find lots of doubloons up for grabs thanks to progressive jackpots in Triple Jackpot, Mega Joker, Wow Pot, Tunzamunni, Lots A Loot, King Cashalot, and Treasure Nile.
They even have the amazing machines of Mega Moolah and Mega Fortune, with both routinely having prizes of over €3,000,000. These are some of the best cash payouts in the industry and should be viewed as the "ultimate treasure chests" that can be found out there today.
Casino Cruise Bonuses
Many people get seasick when on watercraft so Casino Cruise dangles a delicious Dramamine in front of our faces in the form of their $1,000 Welcome Bonus, which is a package made up of a few different items. You'll get a 100% match on your first real money deposit, as well as 200 free spins on select titles that will be dished out in rations of 20 per day for 10 days, (which is just as annoying as it sounds). However, you'd better have smuggled some munchies onboard with you because the maximum amount you can win off of the free spins is $200, which of course wouldn't even cover the bill for two at a decent seafood restaurant.
The rollover on the free cash is extremely high at 40x and you'll have to fulfill all of the requirements ridiculously fast to make it under the 14 day deadline, so you'd better get busy. Not to mention that the 20 free spins they give you expire after 24 hours, ensuring that you'll be marching double-time to stay in step.
Oh, and for those who like using eWallets to deposit, you'll definitely want to note that if you use Skrill or Neteller you won't get a welcome offer and instead receive a huge pile of nothing. Thanks for your patronage!
If you have room to make another note, jot down that different categories of games have different qualifying amounts towards rollover:
Video Poker: 5%
Table Games: 10%
Classic Slots: 75%
Video Slots: 100%
Finally, Casino Cruise isn't exactly friendly to those they meet on their global adventures, so the Chinese, Filipinos, Vietnamese, Indonesians, and Mongolians are not eligible to receive any bonuses whatsoever. So much for making some new overseas trade partners!
The entire section of the Casino Cruise terms and conditions is longer than the Dead Sea Scrolls, so give yourself lots of time to become familiar with them. However, as is the theme of this website, please allow us to do all of the heavy lifting for you and tell you one of the most important things you'll find in there, "all wagers over £5 do not count towards meeting rollover".
Yup, that's right. The above term basically discriminates against medium budget players and thumbs its nose at high rollers. This is the only time we've come across a term like this on the rollicking seas of the online gambling world so we think that they should weigh it down with stones and send it to Davey Jones' Locker. Time for it to swim with the fishes!
Promotions
The most popular current Casino Cruise promotion is Monday Breeze, which pushes you gently from the dock at the start of every week with a 25% Reload Bonus up to $100 and 10 free spins on select slot games. There's no passports or codes needed – simply log into your account every Monday and these treasures will be waiting there for you…well, as long as you deposit $50 or more and have made at least 2 previous deposits with them. The spins of course come with Casino Cruise's patented 40x rollover and you'll only have 72 hours to use them up so grab your mop and start swabbing that deck, Bucko.
The next day brings their Tuesday Pool Party that serves up another 25% Reload Bonus up to $100 in cash. The terms are a little friendlier at poolside and you only need to deposit a minimum of $10 and you have two full weeks to use it. Of course, the 40x rollover has also been invited to this party too so don't go doing any backflips off of the diving board just yet.
They state in the terms of their Weekend Freebie promotion that as a "valued customer" you should get presents automatically, which is exactly how a promo should be. You only need to deposit sometime during the week and rattle of a few spins and you'll get a special offer from them every Thursday in your inbox. Not too bad at all.
Finally, we come to their namesake promo called Cruise Away! which has lucky winners sailing in 5-Star luxury from Barcelona to Casablanca and back around the horn again. For every multiple of $50 that you deposit and lose you get one entry into their random draw. This is definitely one of the coolest promotions out there and given the name of their company, if they didn't have a prize like this we'd be more than a little disappointed.
VIP Program & Comps
Once you're up and running you will start earning "Cash Points" by playing any of the games in their galley. The equation is very easy with 1 point earned for every $20 wagered, and 100 points equalling $1 in cash. In order to convert the cash points you have to have a minimum of 1,000 Points and can only receive multiples of $100.
High rollers should note that there is a maximum amount of Points that you can convert each month, with regular players maxing at $5,000 and VIP players maxing at $20,000. So obviously if you are an active gambler you'll definitely want to ensure that you have VIP status before going over the $5k threshold.
Also, all of your points expire after three months if you don't cash them in so you might want to set a reminder in your calendar to go back and convert them before they float off into the sunset. Wilson!
Casino Software
All of the greatest software companies docked in the bay were invited on this voyage and they brought along a bevy of games for the passengers of Casino Cruise, with Microgaming, NetEnt, and IGT bringing aboard all of their best titles. In addition, you'll find smaller companies like Cryptologic and Realtime Gaming mingling in the lounge below deck with industry captains like Playtech. All are welcome to join for cocktails but please wear your best whites.
Some players might be saddened to learn that there isn't any software for a download casino for desktop computers, however, you can install the Casino Cruise mobile app directly onto your laptop or tablet computer. This will give you instant access to all of their best betting products. Not to mention you can even enter their Live Dealer Casino on the go and play from anywhere.
Mobile Casino
The Casino Cruise Mobile App is sexy and sleek, and it looks just as good as the desktop version of their website. It is of course compatible on both iPad and iPhone to ensure that you can gamble with them whenever you're out boating, yachting, or fishing on the high seas.
There is a unique bonus just for downloading and depositing through their casino app, which is a meaty 100% up to £200 on your first mobile transaction. They even throw in an extra 200 spins on Starburst Slots to get you up and running.
Once it's downloaded you'll be able to play all of their traditional games, as well as the best officially-branded slots, with tons of popular movie and television-themed releases. As an added bonus, you can access their full support team through the app in the unlikely event that you ever have any issues. S.O.S. Calling all vessels!
Casino Cruise Banking Options
As one would expect for an operator who is licensed through the U.K. Gambling Commission, Casino Cruise offers a ton of deposit methods, with all major credit cards like VISA and MasterCard accepted. They also take debit cards like VISA Electron and Maestro so you can deposit real money into their cashier straight from your bank account with no extra fees or interest charged.
Anyone looking to play with a small bankroll should check out the Electronic Voucher called PaySafeCard which you can buy online, but only deposit a maximum of $300 with. Those who enjoy the speed and ease of eWallets will find all of the most popular options here, with NETELLER and ecoPayz leading the way, (but again, you won't receive any bonuses if you use them).
They also offer Skrill as an option but we recommend that you avoid that particular payment method at all costs due to their shady business tactics and reputation. Be warned! They be pirates!
Many of our readers have complained about the long wait times for Casino Cruise payouts and we've experienced them firsthand ourselves because their verification process takes forever. They claim that this is because they are following strict anti-money laundering laws, but this is only partially true because they could easily process a payout faster and still follow all of the government regulations. With their payout process sometimes taking up to 2 weeks complete, it would probably be easier to send players check via carrier-parrot. SQUAW!
So please remember that we gave you a firm warning about the Casino Cruise withdrawal time frames and you're going to have to be patient when waiting for a payout. You'll also have to send them lots of documentation to verify yourself, sometimes multiple times.
Customer Service
Many online casinos operating in Europe are known for having rude or indifferent customer service representatives and no one really knows the exact reason why. The agents at Casino Cruise seem to be making a name for themselves as being very standoffish, assumingely due to the high number of customer complaints about the aforementioned verification process.
Some of their chat reps seem to be sound asleep in their deck chairs and totally ignoring specific customer questions, occasionally just replying with random nonsense. It can seem as if they've fallen ill after eating spoiled shellfish at the buffet table, especially when trying to navigate the murky waters of their verification process.
Keeping with the theme of unchartered waters, the main issue sent to us by readers is the vague responses customer service reps will give you about when you should expect to receive your payout. They only ever use canned responses and never seem to actually go into your account to look for the details. This is obviously quite frustrating for players who expect a certain level of service and professionalism. Maybe it's time to make a few of those representatives walk the plank.
Other Gambling Products
You won't find a sportsbook on this particular yacht because Casino Cruise sticks to their moniker and only offers Monaco-style games. Although, they do have quite the long list of them and also have a wide selection of live dealer tables if you want to experience a casino floor environment from the comfort of your deck chair.
If you take the plunge in you'll see tons of unique blackjack variants that many people probably haven't even heard of before like Double Exposure Blackjack, Multihand Vegas Downtown Blackjack, and European Blackjack. As you go deeper beneath the waves you'll find other niche games such as Immersive Roulette, Baccarat Gold, and Triple Pocket Poker Hold'Em.
In short, anyone who's disappointed that they can't make a wager on a racehorse there should still find enough to keep them entertained when they want to take a break from the slot machines.
Conclusion
On the pages of their website Casino Cruise claims that they will give you an "effortless, first-class experience" and that their "final destination is delight" – extremely bold statements that are very hard to live up to. Sadly, many players end up feeling betrayed by them after the boat has left the dock and entered international waters and see a storm brewing on the horizon.
After requesting your first payout from them most of you will be panicking and clambering for the lifeboats to get away from the chaos on deck, with not even the Flying Dutchman being able to navigate through their vague verification process. The good news is that if you weather the storm you'll be good to go from that point on since your identity will have been officially confirmed.
Once you've gotten over the annoyance of having to show your ID to the doorman of their floating discotheque you'll find tons of great slots at Casino Cruise provided by the top software companies in the business. In addition, their huge selection of progressive jackpot titles ensures that those looking for life-changing paydays have plenty to choose from. Maybe the treasure that awaits is worth the voyage?
So are we recommending that you play there? Yes we are. But only if you're prepared for frustrating paperwork and lacklustre customer support. If you can see past these shortcomings you should have no problem whatsoever setting sail with them, but as just mentioned, this is only a one-time thing.
Their website design is beautiful and their mobile casino looks and feels fantastic – not everyone in the industry can say this. So go on a small voyage with them and test the waters, just make sure you eat an orange a day to keep the scurvy away.
And never forget…
Red sky at night, sailor's delight. Red sky in the morning, sailor's warning. 

Game Selection:

8.5

Reputation:

7.5

Bonuses:

7.5

Customer Service:

5.5

Banking:

4.5