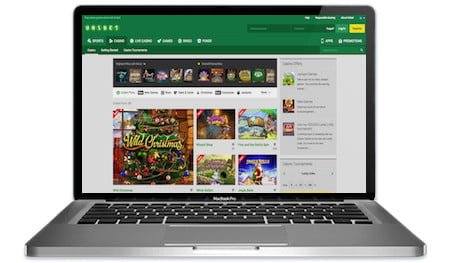 Special Offer:

100% up to €100

Your Bonus Code: QOOS

GET BONUS ➜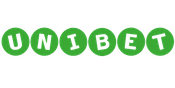 There are tons of fun games available at the Unibet Casino but the shocking lack of bonuses and promotions might make some players frustrated. Of course, their long list of slots might be just enough to keep you happy.
Large Selection of Games
No VIP Program
Terrible Bonuses
---
---
Review of Unibet Casino
***ATTENTION: DUE TO NUMEROUS READER COMPLAINTS, WE NO LONGER RECOMMEND UNIBET***
Original Review:
The Unibet Casino is kind of like that "friend of a friend" who's always hanging out with your group – the one you've never really talked to that much or been interested in. Then one day when you're all out on the town you have a little too much to drink, get into a deep conversation with them, and then realize that they're actually a very nice person and you've possibly been missing out on a healthy, romantic relationship.
Then a few days later you meet them sober one on one at a coffee shop and find out that it was really the gin and tonics that created the magic and not "Brad the Accountant" from East London. However, since you're in a dry spell you still go out on a few more dates with them to confirm that yes, the two of you are totally incompatible. Well, this is exactly how players in Canada and the United Kingdom are going to feel after they've played at Unibet for a while – not angry in any way, just slightly disappointed with "what could have been".
This exclusive, and quite frankly ground-breaking review of the Unibet Casino will clearly explain how they are the "Brad the Accountant" of the online gambling world, and why it's ok to meet up with them on the side every once in a while if no one's ringing your phone. Just try not to make it a habit.
Screenshots
With a clean and bright website that's uncluttered, you'll find it very easy to locate the games you're looking for as you click through their many webpages. They sport a consistent eggshell background with a beautiful green trim that combine to be very easy on the eyes.
The images below are just a small sample of what you'll find there; click them to enlarge.
Unibet Slots
Hundreds of slot games await you in the seemingly never-ending list of titles at the Unibet Casino, with the actual number at the time of publication being a massive 589 unique machines. They have tons of branded games including the mega-stinkers Game of Thrones Slots and Psycho Slots, which are thankfully balanced out by fantastic titles like Ted Slots, which is one of the craziest movie-themed titles ever made.
When looking around make sure you take advantage of their easy system for saving your favourite games by clicking the star next to those that you want to add to your personal list of favourites. This is a great feature that more places should have.
They are friendly to those who don't already have an account with them as they allow anyone to play their slots for free without signing up for an account first. Oftentimes betting websites will want to grab your personal information before allowing you to do that, so they definitely get more bonus points for this one.
There is a solid casino tournament schedule at Unibet, with most of the contests paying out for the "largest average win" throughout twenty consecutive spins. There are also prizes for "biggest multiplier" and the "most spins" made. The tournaments usually last between 24 and 48 hours so you'll have plenty of time to participate and take your shot at the prize pool.
They will always tell you in the tournament description which slots are eligible for play, and sadly most of them are unpopular games that you probably haven't heard of. And yes, some are unpopular for very good reasons so prepare to be underwhelmed from time to time.
Jackpots
If you like hunting for big cash prizes you'll be happy to know that there are over 45 Unibet progressive jackpot games on offer, which is a little higher than their average competitor. Unfortunately, they're pretty light on the branded progressives but you'll quickly forget about that when you see that the prize amounts usually range from £5,000 to over £5,000,000 – not too shabby.
The usual cast of characters are here with Mega Fortune, Mega Moolah, and Arabian Nights having the biggest cash rewards on the board. If you're someone who only plays online to try to win a life-changing amount of money, you'll have your hands full here each and every time you visit.
Unibet Casino Bonuses
It's a good thing you're reading this review because it will be a lot quicker for you to learn about the Unibet Casino bonuses here than on their site. It takes most people quite a bit of searching before they find them because they really do seem hidden, (and after you read this section you can probably guess why). On the surface things appear normal, with their Welcome Bonus being a standard 100% up to €100 and a very reasonable 25x rollover on the total amount.
However, just like "Brad the Accountant from East London", if you don't accept the love they're offering within 30 days and consummate the relationship, the love will be taken back from you, never to be given again. And just like Brad after too many vodka and Red Bulls, when discussing who is eligible for their bonuses Unibet can get a little xenophobic, You must be over 18 years old and registered as an English speaker on the website. May we zee your papaz, pleaze!
Apart from the "disappearing cash" that is their welcome offer, it's pretty much impossible to find any other bonuses at Unibet for both English and non-English speakers alike, however, they do a very good job of explaining to you how they hypothetically work. It can be assumed that this is due to the amount of questions that they've received about how their rollover is actually calculated.
So for anyone interested in knowing how their hard-to-get bonuses work, here you go!
Promotions
The promotions at Unibet usually fall into a range somewhere between "uninspired" and "downright boring". For example, their "Win a Year of Free Bonus Money" promo was certainly nothing to write home about. It gave players, you guessed it, "free money for a year", but it came in the form of €10 a day so the total prize of €3,650 really didn't live up to the expectations that most players had going in. When you realized that you not only had to manually opt-in for each leg of the contest but also play one of their boring designated games, it made you wonder what you were even doing there in the first place.
Oh – and if you were "lucky" enough to win the prize you had to manually accept and wager the €10 every stinkin' day or you forfeited the prize! Your children are sick? Tough. Having a busy time at work? Get over it. Want to go on a vacation? Forget about it. Is this a fun promotion or a forced labour camp? It shouldn't be surprising that Brad gets demanding after he thinks he has you hooked: you can keep your €3,650, thanks.
Currently, those who like to play blackjack online get a small incentive in the way of the Unibet Gold Cards which are randomly dealt out on weekends between 3pm and 1am CET. There are 200 in all with values of €10, €20, and €50 and you can win up to a maximum of 15. This is a decent little promo that can't be complained about.
In any event, those with a sharp eye will immediately know that the promotions at Unibet are going to be a little light when they see that they have "Jackpot Games" and "New Games" listed in their promo section. Um, these aren't promotions guys, they're types of slot variations that should simply be listed in the lobby of your casino. Please try harder.
VIP Program & Comps
If you thought that the Unibet bonuses were subpar, just wait until you hear about their VIP program! Just kidding, they don't have a VIP program. You read that right – you can play all day every day for as long as you want and there will never be a VIP host contacting you with a special offer or promotion. NEVER.
To finish this confusing and dastardly "rewards trifecta", Unibet also decided not to offer comp points to their casino players, which of course ensures that you will NEVER be rewarded for your loyalty to them. Play as long as you want – it just doesn't matter.
Seeing how Unibet treats their loyal clientele is just like witnessing Brad the Accountant being rude to his mother on the telephone – not only is it a huge red flag, it's also very disrespectful and nauseating. Don't even take the time to think about it: walk straight out the front door. Bye!
Casino Software
It appears that Unibet chose not to hire marketing people so they could concentrate their efforts on securing deals with industry leading casino software companies, as they actually do offer some of the best names in the business like NetEnt and IGT. They even dug a little deeper than most operators out there and struck partnerships with the likes of Play n' Go and Quickspin who both have some great niche games.
The variety of casino software at Unibet is definitely one of their main strengths, so anyone who enjoys a wide variety of slot genres will be very happy. As mentioned above, they have close to 600 unique games so it's impossible that you won't find something that you'll like. (They just won't reward you for your patronage like other operators do.)
All of their machines are regularly tested by eCorga, who ensures that all random number generators are functioning properly and they are paying out the amounts that they should.
Mobile Casino
The Unibet mobile casino has tons of table games and a decent amount of slots titles, but not nearly as many as their desktop version has. So if you're only planning to play on your iPhone you might want to go check out another one of our other stellar reviews now to find a place that's firmly in the 21st Century.
Banking Options
For a U.K. online casino based in Malta who also accepts players from a few other European countries, Unibet has a shockingly low amount of banking options available. Usually operators in these jurisdictions have dozens of financial tools to move money in and out, but here we only find the bare minimum.
Anyone who likes to use exotic or lesser-known eWallets will not be able to find their brand of choice since the only ones you'll see here are Skrill and NETELLER. This is of course going to have most younger players moving on to somewhere that is "more with the times" and offers new-age methods like Bitcoin and Litecoin.
You can deposit at Unibet with the standard credit cards of Visa and MasterCard, but the only spin-off card you can use there is Visa Electron. If none of these options float your boat you'll be stuck trying to organize a Wire Transfer, which is easily the most time-consuming and expensive option around.
When you're trying to figure out how to make a withdrawal at Unibet you'll again be confused and disappointed since the same meagre five options above are the only ones available t0 cash out. We are definitely not fans of Skrill around here as they seem to make up their rules as they go, so if you're adamant about playing there we recommend that you stick to credit cards as your main banking methods.
Customer Service
We've heard from some of our readers that they've had bad experiences with the Unibet Customer Service Team, usually when inquiring about bonus redemptions or why their payout has been delayed. We can confirm from personal experience that these rumours are mostly true, but occasionally they seem to be "ok" with average grades for their speed and friendliness.
You can email them with a question right now at [email protected] if you want to test their competency level for yourself. Or if you have a lot of time on your hands, phone into their call center at +356-2343-1610 and strike up a conversation with someone who's just dying to listen to your complaint. Make sure to ask them about their VIP Program!
Other Gambling Products
As is the case with most European operators, you'll find every gambling product under the sun at Unibet, including their solid sportsbook that rocketed them to popularity many years ago. Of course everyone in the industry has caught up to them now, but they still offer every sport and league that you've ever heard of.
They have a full suite of Las Vegas-inspired table games as well as a cool Live Dealer Casino that has different versions of blackjack, roulette, baccarat, and even an angry-sounding game called "Dragon Tiger". In addition, they offer tons of poker tables for both cash games and tournaments, and those on a budget can try to build their bankroll via the many daily freerolls.
Surprisingly, signing up for a new account with them becomes much more appealing when you look at the Unibet Bingo section because they have more unique versions than you can shake a stick at, with numerous Bingo tournaments for budgets of all sizes. There's also a wide range of Bingo Minigames like Wild One, PinWin, Old MacDonald, and Moby Dick, all of which you can play on any mobile device. Hmmm…maybe this place isn't so bad after all.
Conclusion
Just like Brad the Accountant, there's a couple of things to like at Unibet but there's also many flags that will make you question why you're with them in the first place, and sometimes you just have to go with your gut. Sorry, Brad.
Bonus hunters will want to point their virtual spears at other operators in the online jungle due to their refusal to offer anything more than a simple welcome offer that expires after 30 days. Then if you're vigilant enough to capitalize on that, you won't have anything else to look forward to, including fun promotions.
High rollers will definitely want to skip Unibet entirely and find an operator that actually has a VIP Program and comp point system that ensures that their loyalty is rewarded. There are simply too many other places out there who take great care of their players to settle for anything else.
However, just like when you look at Brad in a certain light after 5 gin and tonics, if you take the time to examine Unibet's slots list you'll probably find yourself becoming strangely attracted. At the end of the day, you just need to figure out what your dignity and devotion are worth to you.
Maybe it is good to have someone you can call when you don't have any better options and you're feeling a little frisky – go sign up now and see if there's a spark.

Game Selection:

1

Reputation:

1

Bonuses:

2

Customer Service:

1

Banking:

1