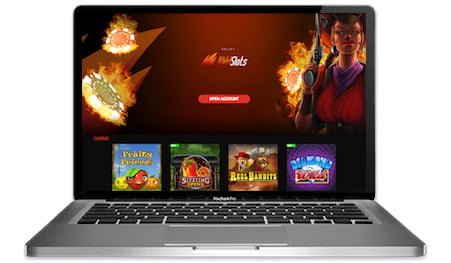 Special Offer:

100% up to €100

Your Bonus Code: QOOS

GET BONUS ➜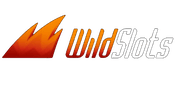 In the 1980s it was all about youth running wild in the streets but now in the new millennium it's all about the slots running wild and this online casino is trying to do just that. Is it time to get ready for some "reel" pandemonium?
Great VIP Program
Lots of Slot Races
Live Dealer Casino
---
---
Just because they have the name "WildSlots" doesn't mean that they're not responsible in every facet of their operation: it's the games that are supposed to be crazy, not them. Therefore, this Irish company holds a gaming license from both Malta and the United Kingdom, ensuring that it's 100% regulated in every region where it does business and is absolutely government compliant.
In addition, everything on their website is regularly tested by iTech Labs who are one of the most stringent 3rd party testing companies in the industry. They ensure that all of their random number generators are truly random and that each machine pays out exactly what it's supposed to. In short, these guys are professionals who just like to let their hair down every one in a while…and some might argue that they actually don't let it down often enough.
Review of WildSlots Casino
When first arriving at WildSlots most people will be expecting two things: 1) slots, and 2) some degree of wildness. We're sad to report that you'll only find the former there and anything "wild" is strictly in name only. This is because there is absolutely nothing that stands out about them when compared to other gambling websites and in fact, they actually have a lot less games than most other places. One simply cannot go truly wild there.
Now this isn't to say that they're a bad operator who should be avoided. Quite the contrary – they're a good operator who just doesn't know how to fully live up to their name. Whether it's their bonuses, promotions, jackpots, or anything else to do with this place, there is nothing whatsoever that could be considered "wild". We won't be too hard on them though since they're not the first company to be too braggadocios with their naming and they certainly won't be the last.
This honest and earth-shattering review of the WildSlots Casino will provide you with everything you need to know about them before deciding to visit. All conclusions are based on fact and not speculation, nor the type of gossip that you'll read in industry forums that are littered with anonymous comments. It's time to get really wild with the investigative techniques and report our findings on this company.
Screenshots
Here are some high resolution screenshots that were taken of their website that you can click on to enlarge. They clearly show their clean and easy to navigate interface, as well as their jet black colour scheme that makes all of the imagery really pop. They won't be winning any awards for originality but these days most European-based betting sites all look the same for some reason.
To be crystal clear, no one will be signing up at this place as a result of their excellent interface or groundbreaking design, and their website could certainly use an update asap. It feels pretty clunky in its current form and certain pages take too long to load up.
WildSlots Games
There is a decent selection of games at WildSlots, with every genre imaginable being covered. The popular "adventure book" themed titles are all here like Book of Sun, Book of Dead, Book of Immortals, Book of Oz, and many more action-packed ones that will transport you off to distant lands as you hunt for treasure.
Also, they have more leprechauns, creatures, and vikings than you can shake a stick at thanks to popular releases such as Spin Dizzy, Wizard of Gems, Pixie Wings, and Rainbrew. You can also enjoy big-name branded creations like Narcos, Bridesmaids, Terminator 2, Jurassic Park, and Tomb Raider which are all packed with Hollywood stars. Some will probably complain that they don't have anything starring Elvis since he's the freakin' King, but there's still a lot to get excited about here.
Those readers who have a thirst for battle will be happy to know that there are live slot tournaments running, dishing out a whole assortment of cash and prizes to the winners. They usually pick a featured game for the week and then it's a race to the top of the leaderboard to enjoy a share of the pool. This is a solid feature that you sometimes won't find elsewhere.
Jackpots
Just because this place likes to party a little bit and occasionally put a glass on their coffee table without using a coaster doesn't mean that they're frivolous with their bank accounts. As such, there are absolutely no jackpot slots available on their website. There are no progressive or network prizes to be found anywhere and they are strictly against attaching big cash paydays to any of the machines.
Therefore, if you're someone who likes to hunt jackpots you'll have to keep on hiking through the jungle and find somewhere else to play.
WildSlots Casino Bonuses
You'll find that the bonuses at WildSlots Casino are absolutely on par with industry standards, with nothing standing out about them one way or the other. For example, their welcome offer is a straightforward 100% match up to €100 on any deposit of €20+, or Dollars or Pounds Sterling as the case may be.
They'll also throw in 100 free spins on their favourite title, Wild Wild West, but with all winnings capped at €100. You won't be able to withdraw it immediately, however, because they've slapped a massive 50x rollover requirement on the funds so you'll have to really grind it out if you want to get a penny of it. If you happen to be playing from a country that NetEnt doesn't offer their products to you will still receive the spins but on Fruity Friends instead.
They then follow this offer up with their "Day 2 Bonus" that will give you a 50% match on your reload transaction up to a maximum of €50. From there you'll want to make sure that you've opted in for their newsletters because they will send all of their special offers via email – including their daily surprise bonuses that you'll want to be able to quickly jump on because they don't last long.
Promotions
There are usually a handful of promotions on the go at Wild, which surprisingly isn't always the case at other places as some marketing teams in the industry seem to be out of ideas. However, here we have a very nice sampling of slot races, giveaways, and leaderboard style contests that will keep you on your toes every time you log into your account.
The leaderboards for their races are based on a win/bet % on featured titles that's defined as amount won in relation to bet amount and win amount so obviously you can achieve a huge percentage on just a few number of spins if you immediately hit something big. First place often receives something nice like a new iPhone with 2nd usually getting €500 and 3rd receiving €300.
Then throughout the year they'll have one-off promos that give away prizes like a Playstation 4 or a similar gadget. Entries into the various draws are usually earned through making real money deposits on specific days of the week and then meeting the wagering requirements before a deadline.
VIP Program & Comps
Once you've registered at Wild you'll be automatically entered into their robust VIP Program that ensures that you're fairly compensated for your play. This is because there are seven distinct tiers that you can work your way through from Newbie to Gold to Prestige. Each level comes with its own unique set of perks and goodies, with better reward point redemption rates at each. This obviously means that the more you play, the more you'll be rewarded.
You can look forward to such niceties as extra free spins every Sunday, more cashback, faster payout times, and even higher deposit maximums that will allow high rollers to move in as much money as they like. All of the levels give you a birthday bonus and six of them allow you to enter VIP Live tournaments to battle others for slot supremacy. You'll even get a personalized account manager if you reach any of the top 3 tiers so membership definitely has its privileges.
The way you move through the different levels is simple: accumulate more Reward Points. The amount of points needed to progress goes from 10 to 1,000 with the final two levels of Premium and Prestige only being accessible by invitation only – talk about swanky!
These points are also the key to your comps because they're directly tied to the amount that you'll receive. Your cashback is calculated monthly which might be a little long for some but it's certainly worth the wait. The rate of earning is 1 point for every $40 wagered with a $100 maximum on redemption dollars each time.
Casino Software
As is customary in the online gambling industry these days, WildSlots has partnered up with some of the biggest and best software providers out there, including such behemoths as NetEnt and Microgaming. They even flirt with the smaller niche studios like Elk, Neogames, and NYX in order to bring their clients a wide selection of creations.
Astute visitors will notice that there are no medium-sized developers like Leander Gaming, which will be a blow to anyone who likes the classic television show Taxi or the wonderful music of Megadeth. Of course, many won't care about this at all and won't be missing a thing.
Mobile Casino
Visiting the WildSlots mobile casino couldn't be easier – just take your phone out of your pocket, navigate to their website, and the entire suite of diversions will load up in front of your eyes. It's just like wildfire magic!
You'll notice that not everything will be available on your Android or iPhone though because games made before 2013 weren't designed to be compatible with portable devices. This is the case with every mobile betting website in the world so it won't be surprising to veteran players. That said, you can deposit, request withdrawals, or even contact their customer service as you normally would so it's literally like having the full casino in your pocket.
WildSlots Banking Options
As this operation focuses mostly on European markets there is a long list of eWallets that you can use to deposit and withdraw with them. All of the best ones are available such as Euteller, Softort, NETeller, and Trustly. Wild has embraced newer methods too and immediately added Payr, hipay, and Ticket Premium as soon as they were launched onto the market. They even accept PayPal if you happen to have some funds still in your account from that time you sold your junk on eBay.
Those who like to keep things simple and costly can use their VISA or MasterCard to fund their accounts, but just remember that the transaction is treated like a cash advance and not a purchase so you'll immediately be paying interest on the amount. Unfortunately, this is standard practice when you use credit cards at online casinos and the fees cannot be avoided – and if there's any kind of currency exchange "behind the scenes" you'll get dinged even more.
If you're looking to move a large sum of money, wire transfer might make the most sense since it comes directly out of your bank account and has higher maximums. This isn't the easiest way to do things but high rollers will certainly want to take a look at the option.
All debit and credit card transactions are handled by Maltese company Aspire Global International, which are well-known in the industry for their safe and secure transactions. When combined with the website's 128-bit SSL encryption technology that protects your personal information, you can sleep like a baby knowing that your financial details are totally protected here.
Customer Service
This is the category where Wild are separating themselves from the rest, primarily due to the fact that they have an actual phone number that you can call to speak to a living, breathing human, (18449212309). This perk cannot be overstated since most of the newer betting websites who service Canada, Europe, and New Zealand refuse to offer telephone numbers for them to be contacted on: extra points must definitely be awarded to them in this area.
In addition, you can opt to send an email and wait for a fair and balanced response, or just strike up a real time chat with a representative and have a virtual back and forth to resolve your issues. The only criticism that could be levied against them is that although their reps are available 7 days a week, they aren't 24 hours and you can only contact them between 6:00 and 23:00 GMT. This isn't the end of the world and there's always hope that they will extend these hours in the future.
In any event, this gracious attitude is a direct result of their firm commitment to their clients as they follow the "C.A.R.E." system, which stands for "Customers are really everything." Awww shucks, guys!
Other Gambling Products
Sorry sports bettors, there isn't a sportsbook here for NFL gambling or wagers on who's going to win the Premier League – nor is their a racebook to bet on horses. That said, you will of course find every type of table game in existence like blackjack, roulette, and baccarat.
In addition, there is a long list of live dealer tables that will give you an "in-person experience" if you desire to speak to real humans while you play. Most of the tables are some version of blackjack though so unfortunately there isn't much variety.
There's also a huge selection of virtual scratch cards for those who like to win cash without making a mess all over their living rooms. There are over 50 unique scratchies available covering every possible topic like auto racing, caffeinated beverages, overweight leprechauns, scared pandas, stereotypical Italian chefs, and dirty hippies. You can even join a virtual Mile High Club thanks to Sky of Love! Finally a reason to call this place "wild".
Conclusion
These guys are pretty average in every way with nothing standing out as very good or very bad in any of the important categories – except for their scratch card selection, of course. They are a member of the Minotauro Media ltd network of properties who has numerous websites under their umbrella so perhaps this one's just been a little neglected in favour of the others. Again, this certainly doesn't mean that you should avoid them, it just means that they need to take things up a notch if they truly want to get our attention.
That said, their VIP program is extremely fair and properly rewards players for their activity so if you show them any level of commitment they will reciprocate. Also, they have all of the best deposit methods, as well as properly-trained customer service agents who will happily walk you through the entire sign up process. There is a decent amount of things to like there.
Sure they're not really "wild", but who of us over 50 years old is anymore? Most people should still have a good time and enjoy themselves here. We're just hoping that they do something in the near future to really deserve their name: insane deposit bonuses, aggressive promotions, leaderboards that give away extreme sports excursions like skydiving or kangaroo boxing. Go ahead and get crazy with it, fellas – we're waiting!

Game Selection:

7.5

Reputation:

7.5

Bonuses:

6.5

Customer Service:

8.5

Banking:

8