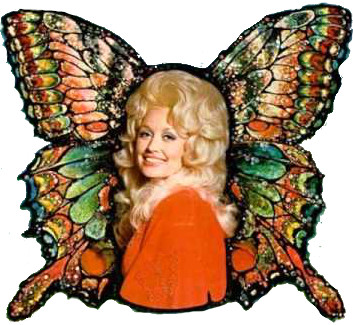 Whether it's rock n' roll, country, blues, hip hop, or even disco, everyone here at the Queen of Online Slots has always loved cranking up the tunes. Every genre gets a turn on the stereo although most people would agree that there's definitely something special about the classics from the 1960s and '70s. That said, there's always good new music coming out all the time if you look for it so there's no need to limit your options.
You can imagine how happy we are that many casino software companies are starting to release more titles based on some of the greatest musicians of all time. There's obviously going to be some that are better than others, but for the most part we have been really impressed with the overall quality of these releases and they span every genre imaginable.
Here is our current list of music-themed online slot reviews for you to enjoy. Look for your favorite artist or simply refer to our rating stars to pick out the best ones.
Without a doubt, the two software companies who are currently leading the industry for music slots are Leander Games and NetEnt because both of them have recently released some absolutely fantastic machines. They stayed true to the artists and the graphics were impeccable.
Leander is at the top due to their versatility, releasing two amazing games from totally different genres: Dolly Parton and Megadeth. You honestly couldn't make that up if you tried. They're a smaller company who are punching above their weight and we can't wait to see what they've got up their sleeve next.
NetEnt gets a firm nod because of the great job they did with Jimi Hendrix Slots both musically and visually, and it's one of the greatest surprise releases you'll ever stumble across. They then kept the ball rolling and created a "Holy Trinity of Music Slots" thanks to their other two fantastic machines of Guns N' Roses and Motörhead. All three of these are "must-try titles" for players regardless of what they would normally listen to on their iPods.

The sad news about this genre of gambling game is that there just aren't that many of them out there. If you search for "music-themed slots" you get very few results, which is of course a shame when you consider all of the great bands there have been over the years.
We think that there are currently two main reasons why companies mostly ignore this genre. One, the machines are usually very detailed so they're probably very difficult and time consuming to make. It's reasonable to assume that software companies discuss potential releases and ultimately decide that they can either make one excellent music slot or they can make three excellent non-branded ones in the same amount of time. Therefore, it's simply a numbers game and the three non-music titles are the ones that get green-lit every time. It's understandable but still sad.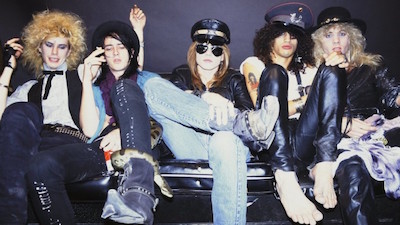 Secondly, it's possible that internet gambling still has somewhat of a stereotype attached to it so many bands don't want their fans to think that they "sold out" by licensing their music and likeness to a betting game. Many will agree that this is a ridiculous way to think.
Why wouldn't the fans of a band, who also happen to like playing online slots, want to see them featured in a machine? The idea just makes too much sense so hopefully Dolly Parton becomes the most-played release of all time and everyone finally sits up and takes notice.
So what does the future hold for this genre? Your guess is as good as ours but if the new releases are anything like Dolly and Jimi, we're in for an absolute treat. When you think about it, the sky's the limit when it comes to what software developers could eventually be cranking out but we'll have to wait and see what's in store.
In the meantime, let's just be thankful that we have a few great titles based on music to keep us entertained here in Paradise City.