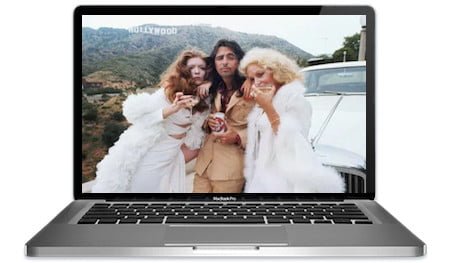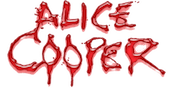 The King of Shock Rock is back to star in the "electrifying" Alice Cooper Slots with all of the horrific imagery and craziness that fans will be expecting. However, there is a dirty little secret hidden within that will surprise you.
Musical Legend
Realistic Sound Effects
Free Spins Gambler
---
---
Anyone who likes to play real money slots at online casinos will already know that Leander Games have been steadily making a name for themselves over the last few years. They've ventured into every category imaginable and usually their titles are packed with fun that keeps you coming back for more. However, they've sadly hit a sour note with this latest release that might have more than a few fans angry with the end result.
Review of Alice Cooper Slots
The grandfather of Rock n' Roll theatrics is back from the dead with a decent gambling game that will appeal to fans of all ages but there's one huge problem with this machine that will have many people truly horrified. First of all, let's be clear: this title is actually called School's Out for Summer which gives you a hint about the dirty secret that's detailed in the Soundtrack Section below.
It can be assumed that Leander was attempting to create an homage to one of Alice's biggest hits and celebrate the simple message of the song, however, they ended up painting themselves into a corner and were creatively trapped by the singular theme. They definitely should have kept things broader in order to incorporate more of Alice's career and accomplishments.
This expert review of Alice Cooper School's Out for Summer Slots will break down every important aspect of it, while probably breaking your heart. We love Alice so we can't hold back on this one: no more Mr. Nice Guy.
Screenshots
This release was beautifully designed and is in the style of an old fairground fright house that will creep out anyone old enough to remember going to them. The graphics are almost too dark, although it's obvious that the creators were aiming for a scary theme. They may have slightly missed the mark on that one.
Storyline
American rock band Alice Cooper was formed in 1964 and quickly became known for their outrageous attitude and command of the stage, commonly using shocking props that included items like electric chairs, fake blood, baby dolls, and snakes. Their break out song was "I'm Eighteen" from their 1971 album Love It to Death, leading to their commercial peak with Billion Dollar Babies in 1973.
Vincent Furnier, lead vocalist for the band, is widely accepted as "the Godfather of Shock Rock" and in 1975 he kicked off his solo career, taking the name Alice Cooper with him, (since fans assumed that was actually his name anyway). Throughout his journey he's battled alcohol addiction and his own personal demons to come out successfully on the other side of the darkness that many musicians fail to navigate.
At over 70 years old he and his band still tour to this day, famously opening for all of the dates on Mötley Crüe's final tour in 2014 and 2015, blowing audiences away who were shocked that "he's still got it". Anyone who listens to heavy metal, glam metal, industrial rock or hard rock is undoubtedly listening to bands who have been influenced by Alice Cooper in some way – especially the Marilyn Mansons and Slipknots of the world.
The original band was finally induced into the Rock and Roll Hall of Fame in 2011 but this release from Leander Games ignores all of Cooper's illustrious history in favor of highlighting his outrageous stage antics and main hit song. It was a bold move, however, all of the horrific imagery sadly doesn't add up to anything close to a true storyline.
Unique Symbols
Most will be torn on the quality of the unique symbols since there were 5 playing cards used and only one image of Alice himself (in cartoon form). That said, everything comes together to look good but the screen is very dark and screams "haunted house" more than "shock rocker", so if you like his stage antics more than his music, you should be pleased with what was included.
Surprisingly there are only 10 total symbols in this one:
10
J (Jack)
Q (Queen)
K (King)
A (Ace)
Skull and Top Hat with Blood
Alice Cooper's Severed Head
School's Out Heart and Dagger
Cooper's Eyes (Twin Wilds)
Python Snake (Bonus)
The highest-paying is the School's Out Heart and Dagger that awards 100 coins for 3 of them in a result, 200 coins for 4, and 5 will trigger the special Death Row feature. Cooper's severed head gives out the second-highest prize with 200 for 5 of a Kind, while the Skull and Top Hat gives out 120 coins for the same.
Jackpots
As is the case with most releases from Leander, there are no in-game jackpots to chase and Alice alone will have to be enough to keep you excited and engaged. That said, some of the better betting websites will sometimes attach a network prize to this machine so you'll have to look at the details of the particular operator that you're registered with.
Bonus Rounds
If you make it to the end of the free spins gambler area that's detailed in the section below you will arrive at the "Deathrow Pick a Win" screen where you will select one executioner switch to pull out of the 6 presented. This will electrocute Alice and give you the cash amount it's hiding before returning you to the regular mode. Thankfully, the software reveals what was behind the other 5 switches after you've made your selection so you know if you made the right decision or not.
This area is far from ground-breaking, however, it is a nice diversion and serves to break up the chaotic action. This feature is somewhat unique in the fact that you can access it two ways since 5 Heart and Daggers will trigger it as well.
There's also an interesting nugget of fun with "Wild Eyes" that occurs when reels #2 and #4 are triggered to become fully Wild. You'll then get a random number of spins from the enhanced reels that will always give your balance a nice bump. Sure this is basically a unique version of "Stacked Wilds" but the idea and execution were flawless so the designers behind it should be commended.
Free Spins
Once you've triggered the freeroll via 3, 4 or 5 Scatters you'll be presented with a "gamble ladder" in the form of an angry snake. You have 3 "lives" or chances to try to improve the number of spins you'll be given and whatever amount you're left with at the end is what you'll receive.
The game refers to this as the "Free Spins Gambler" and the closer you get to the snake's head the more gratis spins you'll receive up to a maximum of 30. It's almost like an old pinball machine or carnival attraction with blinking lights and old school audios. As you wager your way up it will highlight two numbers and go back and forth between them until you hit the button which will cause it to stop on one of them.
The best prize at the end of the snake is the Death Row pick em' area and if you hit that during the process you'll forego the freeroll and head straight there to cash in.
Graphics
Every win in the regular mode shoots Alice Cooper gold coins onto your balance with his trademark black eye makeup predominantly featured on them which was a very nice choice. Then the Wild Eyes will hit the board and shoot electrical charges out of them to juice up the paylines and literally shock the reels – this is definitely one of the best graphics that was included.
The "shocking" imagery continues with the great electrical charges that run through the sides of the board as winning symbols swell and shake when zapped. Whenever you finally electrocute Alice in the chair, as your extra cash is added to your balance it will always bring a smile to your face as his limp body flashes to reveal his skeleton underneath. Yes – this game is quite electric.
Sadly, there are no real animations on the symbols themselves except for throbbing numbers and the snake lashing out towards the screen. Why they didn't include any classic concert footage or Alice performing one of his various stage tricks is confusing to say the least.
Audio & Soundtrack
The action kicks off with the aggressive opening guitar riff of Schools Out and it absolutely gets you psyched up to play. It pumps from the speakers throughout the regular mode and it thankfully switches to an instrumental version often so you don't get too bored of the track too quickly. In fact, if you go on a prolonged streak without big wins it will fade out entirely and simply leave you with the sound effects.
However, the main criticism of fans for this one is absolutely going to be that they only used Schools Out throughout the entire game and nothing else – this is the dirty little secret that sinks this ship.
Where in the hell is Billion Dollar Babies? Or No More Mr. Nice Guy? Or Only Women Bleed? Or any other Cooper classic? It kills us to have to give the soundtrack of something with Alice's name on it a 3/10 but with only one song included, our hands are tied – and some might argue that it should get even less than that.
There are great electrocution sound effects as coins are added to your balance with sparking and zapping as the various activated lines are highlighted, not to mention Snake Scatters hissing and rattling throughout. There's also an electric spark every time the reels start that sounds perfect and a blood-curdling scream when you trigger the freeroll. The wind howling in the background mixes with all of these other horror-style audios to paint a macabre mood.
The only saving grace in relation to the soundtrack of this machine is that you can easily go into the settings and turn the damn song off. Just go mute the background music only, while leaving the other fantastic sound effects up. However, having to willfully mute the music of one of the world's greatest rock n' rollers is definitely depressing.
Conclusion
There was clearly a lot of effort put into this one by Leander and they should be commended for another solid musical release…from a graphics perspective only. The shocking decision to only include one song from Alice is absolutely heartbreaking and it will certainly ruin the entire experience for many rabid fans.
Perhaps the developers were still flying high after creating Megadeth Slots, which was a totally fun machine that you can go back to time and time again and still be entertained. Strangely, this one didn't include enough original music either, though – something strange is going on here…
Ultimately, the fact that you always have to listen to the same song is going to drive most people to eventually put the game on mute or just close it down entirely and go play something else. It really does become annoying, especially when you consider that 99% of fans would agree that School's Out is the #1 Cooper song that's been so overplayed they never have to hear it again.
What do you think Alice?
How you gonna see me now
Please don't see me ugly babe
'Cause I know I let you down
In oh so many ways
It's alright, Vince – we'll be patient and wait for the sequel…we've got a muscle of love for you.
Random Video of Alice Cooper
Here is a fantastic time capsule from 1972 documenting a live performance of Alice Cooper in Paris. It's easy to see why millions of fans have followed the music for decades – such a fantastic stage presence.