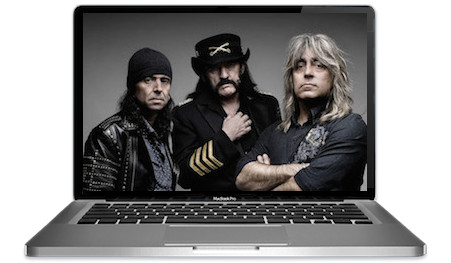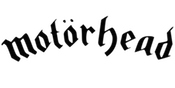 For 40 years they rocked harder than any other band on the planet, blasting people out of their seats on countless tours around the world. Now the hard-partying, gambling-loving Lemmy Kilmister is immortalized in Motörhead Slots and you'd better be ready because this game is "built for speed".
One of the Coolest Bands Ever
Mystery Reel Feature
Crazy Game Design
---
---
Review of Motörhead Slots
Lemmy had always stated that Motörhead are not a heavy metal band, nor a speed metal band, nor a punk band…they are a rock n' roll band. And anyone who doesn't understand that simple premise isn't going to understand the fundamental roots of the group. As a very young music fan in the early 1980s, I unfortunately didn't get it. It was only when I was in my 30s did I finally understand the greatness of Motörhead, and just how important and influential they were in the world of music.
I was extremely lucky to finally see them play live on their final tour, only a few months before Lemmy passed away on December 28th, 2015, four days after celebrating his 70th birthday. The show was loud, fast, aggressive, and amazing. It was shocking how great Lemmy sounded given his age and deteriorating health at the time, and it was truly an honor to see them.
This review of Motörhead Slots is being written by someone who wasn't an original hardcore fan of the band, but who eventually did come around to their senses. There are times when I could have been more critical of this game, but at the end of the day fans should be happy that we now have a Motörhead game to call our own.
Screenshots
Sharp, beautiful imagery is featured throughout the game, as you can see from the screenshots below. The symbols, reels, and animations all pop off of the screen in an awesome visual accompaniment to the pounding soundtrack of Motörhead's best songs.
These images also reveal what many fans will think is one of the game's biggest weaknesses: it's crazy game design. You see, Motörhead is far from a traditional slot game and actually has 2 reels with 3 rows of symbols, 2 reels with 4 rows, and 1 reel of 5. This of course takes some getting used to if you've never seen a game like this, (it was my first time).
Storyline
Unfortunately the storyline in Motörhead Slots is non-existent. Of course fans weren't expecting a Jack Daniels and methamphetamine-fulled romp through the Rainbow Room circa 1981, culminating in being arrested on the streets of West Hollywood, but some semblance of a story would have been nice. Perhaps a classic tour, or clips from old television appearances and interviews, or anything like that would have been a real treat.
Therefore this game only gets a 7.5/10 for story, which is admittedly too kind, but the lowest a Motörhead fan could give any game with the band's name on it. It would have been absolutely amazing if we started off in the early days of the band and then got video clips from concerts throughout the years as the band became more popular. Hopefully NetEnt is planning on releasing an updated version of the game someday with these features.
Unique Symbols
I've played this game a lot and I still don't know exactly how I feel about its unique symbols. It could easily be argued that they are way too plain and unimaginative for a game released in 2016, especially when you see the Cherries and the Four Leaf Clovers. However, there's something about the simplicity and "classic vibe" of the symbols that adds to the overall look and feel. Plus Lemmy was known to love gambling on slot machines, so I think that it's safe to say that he had direct input on which symbols were used in this game, and we obviously have to respect his decisions.
Normally I would be criticizing NetEnt for not including symbols of the other band members, or using the album covers of some of their cooler-looking records. However, this game looks and feels great even though it has "traditional" symbols. Not to mention, Motörhead has had so many members throughout the years that it would be hard to decide who should make it into the game – although most traditionalists would argue that the classic lineup of Lemmy, "Fast" Eddie Clarke, and Phil "Philthy Animal" Taylor would be the only three that should get consideration.
Four Leaf Clover
Horse Shoe
Cherries
Classic Slots 7
Silver Bell
Military Star
Lemmy
Ace of Spades (Wild)
Snaggletooth (Scatter)
The highest paying symbol in this game is of course Lemmy, who pays off at 150x your wager for five of a kind. The next most valuable symbols are the Star at 50x, the Bell at 30x, and the 7 at 30x for five in a row.
Jackpots
Those of you who like chasing big prizes will be disappointed to learn that there isn't a Motörhead Slots Jackpot available in this game. You will just have to add to your bankroll through the old fashioned ways of winning paylines and free spins.
Bonus Rounds
There isn't a proper Motörhead bonus round, but the game does offer two unique Reel Features instead. You will have to choose which one you would prefer to play with because both cannot be activated at the same time.
First is the "Mystery Reel Feature" which is active for every spin, including free games. This bonus transforms all Mystery Symbols on the board into the same random symbol, which is of course going to drastically increase your odds of winning big. This feature is simply triggered by having Mystery Symbols fall anywhere on the reels – hit them and they'll transform to help you win. These come in the form of the gold Sabbertooth symbols that fall on the reels and then disappear to reveal what's underneath.
The second mini-bonus in Motörhead is the "Bomber Feature" which occurs at random when you haven't activated the Mystery Reel Feature. At any time while spinning you can receive bomb clusters that will explode on the reels, revealing at least 10 Mystery Symbols (Snaggletooths) that will lock in place for the spin. The Golden Snaggletooth symbols will then snarl and glow until they burst into flames exposing a random game symbol – you just sit there and cash in on the resulting payline wins.
You'll definitely know when you hit the Bomber Feature because the spotlights are turned on, warning lights start flashing, and an air raid siren begins to blare.
Free Spins
Three Golden Snaggletooth Scatter symbols falling on reels 3, 4 or 5 will give you 10 free spins every time, no matter how many end up falling in the end. While in Free Games Mode, the Mystery Reels feature Wild symbols as well as Mystery symbols so you'll have some great chances to win bonus cash.
Most players will find that the free games round is pretty intense due to the strobe lights flashing, the Snaggletooth symbols flaming, and "Ace of Spades" pumping for the duration. Everything adds up to provide a fantastic free-rolling experience that will leave you out of breath and wanting more.
Graphics
There aren't many moving pieces in Motörhead Slots, but the graphics and animations that the game does have are outstanding. The visual highlights of the game are when the Golden Snaggletooth symbols are used in bonus wins or during free spins, as they glow, gargle lava, and shoot flames down the sides of the reels. And if you think this sounds super cool, you're right.
The game design itself is sharp and very detailed, and when animations like the stage lights start kicking in, they almost blow you out of your chair. NetEnt also included a few video clips into this slot, and the game's intro sequence will get you pumped up and ready to play each time.
Finally, I need to state for the record that I have never played an online slot game that had a graphical warning at the beginning of it. Yup, you guessed it – Motörhead Slots uses so many flashing lights that they had to include a warning for those who have Photosensitive Epilepsy, as the game could technically cause seizures. Only a game involving Lemmy could be so dangerous to your health.
Audio & Soundtrack
"Good evening. We're Motörhead and we play Rock and Roll." Queue the band's biggest hit "Ace of Spades", and you'll find yourself immediately rocking out in your chair…and this is only 10 seconds into the game. As any fan will be able to imagine, this slot is a steady barrage of loud rock n' roll with engines revving, fires crackling, and guitars screeching – in short, everything a Motörhead fan will be looking for.
The team over at NetEnt made the excellent decision to have an easy on/off button to control the music during the game to make sure that you don't get sick of it. This is done via the "Rock Mode" button in the bottom righthand corner of the screen – although I imagine that most fans of Motörhead will want to have the music on while they're playing this game. The four classic tracks on offer are:
Iron Fist
Overkill
Killed by Death
Ace of Spades
There are also some fantastic random sound bites from Lemmy sprinkled throughout, which feature him shouting commands such as, "Turn it up then!" and "Let's Go!", as well as outbursts like, "This is for you!"
Conclusion
Whether you are a lifelong fan, love loud rock n' roll, or are just looking for a game that has non-stop, pounding action, Motörhead Slots will give you what you need. With generous free games, two unique reel features, and one of the best soundtracks in online gambling, this slot has a little something for everyone. And even if you're not a fan of the band it's still worth at least 10 minutes of your time because it's just so damn unique.
Some people may feel a bit slighted by the lack of a true bonus round, the small number of symbols, or maybe even the sparse amount of animations, however, traditionalists will appreciate this simplicity and enjoy the classic look and feel. You have to remember: this is the way that Lemmy wanted it to be…and who the hell would ever argue with Lemmy?
Anyway, we should let longtime Motörhead guitarist Phil Campbell have the second-to-last word here…
We will not be doing any more tours or anything, and there will not be any more records. But the fire survives, and Lemmy lives on in the hearts of everyone.
With the final word of course going to Lemmy himself…
You know I'm born to lose, and gambling's for fools,
But that's the way I like it baby,
I don't wanna live forever!
Bonus Video of Motörhead
I think you all knew that I was going to end this review with some classic Motörhead footage, and I would hate to disappoint. After drinking Jack Daniels and watching old concerts for five hours in a row, I can confidently say that this is one of the best Motörhead videos on Youtube.
It's the 10th Anniversary show at the Hammersmith Odeon in London, England that featured all of their greatest hits up to that point plus a ton of special guests. So pour a glass of your favorite beverage, crank up the volume, kick up your feet, and let's take a trip back to that glorious night in 1985…