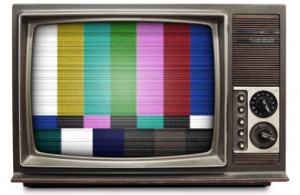 Television can mean a lot of different things to people. Is it the "World's Greatest Babysitter" or is it an "Idiot Box"? As with all things in life, beauty is in the eye of the beholder. Most people around the world would agree that TV always has a time and place, however some of us spend a little more time watching it than others.
The evolution of television programming over the last 60 years has been astounding and when you look at something from the 1970s it is a lot different than what's been coming out lately. How do you even compare shows like The Six Million Dollar Man to shows like Game of Thrones? They're in totally separate categories but many people will like both of them for different reasons.
Now that we live in an age of internet gambling we're starting to see more and more television-themed online slot games that cover everything from the classics to the latest HBO smash hits. The one thing that we've consistently found with this genre of machines is that the age of the source material doesn't matter – it's the effort that the software company puts in that makes or breaks the game. So just because a title is based on something new, it doesn't mean that it's necessarily going to be cutting-edge and tons of fun.
Here is an up to date list on all of our television slot reviews that we have published. Feel free to browse by your favorite programs or simply go by the ratings we've given them to find the best ones quickly.
The 1970s and '80s was a Golden Age for television shows and there are certainly too many programs  to try to list them all here. This is a popular period for game releases these days due to the fact that the people who fell in love with them originally are now at an age where they're going to be regularly gambling online and looking for something familiar to spend their money on. It's actually quite smart of the companies to focus on these classics because those who like them, like them a lot.
There are also tons of modern television shows that have been released as slots too, such as American Dad, Family Guy, and CSI. All of them are launched to varying levels of praise of course, since some are just not that exciting and were only trying to make a quick buck and capitalize on the show's popularity to attract fans of the original program. With the most glaring example being the terrible Game of Thrones online slot game that actually received one of the lowest ratings we've ever given on this website.
It is always disappointing when this happens but you don't have to worry – this is why this website exists. We spend time playing terrible machines and waste our money so you don't have to – and sometimes we even enjoy playing the bad ones for a while because they can literally be so bad they're actually funny.
You should always try to turn lemons into lemonade.