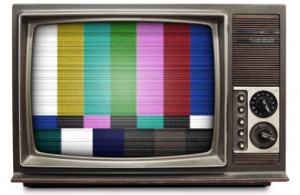 Television can mean a lot of different things to people. Is it the "World's Greatest Babysitter" or is it an "Idiot Box"? As with all things in life, beauty is in the eye of the beholder. For me personally, there have been many periods of my life where I would have hated to have been without my television – it never judges and it's always there for me with unconditional love.
Whether it was an episode of "Dallas" or "Dynasty" that transported me to a mansion of a powerful family in turmoil, or it was a mystery movie of "Columbo" or "McMillan and Wife" that helped me to imagine being a crime-fighter, I've always loved the places that television could transport you to.
The 1970s and '80s was my favorite era for television shows and there are certainly too many titles to try to list them all here. I was absolutely over the moon when some of the decade's most heart-warming shows like "Cheers" and "Happy Days" were finally released in slot form, with all of the fond memories coming rushing back.
There are tons of modern television shows that have been released as games too, such as American Dad Slots, Family Guy Slots, and even Game of Thrones Slots, (which was absolutely terrible). All of them are launched to varying levels of praise of course, since some are just not that exciting and were only trying to make a quick buck and capitalize on the show's popularity to attract fans of the original program.
It is always disappointing when this happens but you don't have to worry – this is why this website exists. I spend time playing terrible slot games so you don't have to, and sometimes I even enjoy playing the bad ones because they can literally be so bad they're actually funny. Let the good times roll!