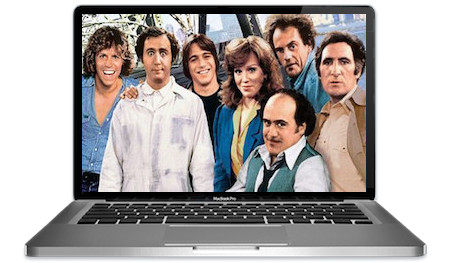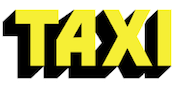 One of the greatest ever TV comedies is back with its original cast in Taxi Slots from Leander Games. You'll definitely want to flag down a driver from the Sunshine Cab Company and come along for this smooth vintage ride.
Beautiful Design
Fun Bonus Features
Original Cast Members
---
---
Review of Taxi Slots
There really hadn't been a show like Taxi before: gruff, dirty, rude, gritty – these were just a few of the words that most viewers at the time would use to describe it. I agree with all of those adjectives and it was this unique portrayal of Manhattan that made the show a smash hit.
Critically acclaimed by all, it unfortunately couldn't find an audience, even after NBC rescued it for a fifth and final season after ABC unceremoniously dumped it. A seldom-remembered fact regarding Taxi is that it was one of the original programs that started NBC's "Must See TV" on Thursday nights, with the first season of Cheers being it's lead-in show in the fall of 1982.
As with most pop culture items from the '60s, '70s, and '80s, I found myself reminiscing about "the good ol' days" when first playing this machine. There's just something about a few of these classic shows from back then that immediately warm your heart as soon as you think of them. Thankfully, Leander Games respected their legacy so this expert review of Taxi Slots doesn't have to be that tainted by bias to give it a high rating.
Keep reading to find out why fans of the show are going to be ecstatic to take a trip back to the garage.
Screenshots
The design here is definitely more "neon '80s" than "gritty '70s", which will probably throw a few people off at first. Most memories of the show will be dark and dirty, not bright and colorful. That said, the machine does take on a lighter and happier feel with the bright colors and to be fair, the background in the regular mode is a beautiful image of New York City at night so it did need something to balance out the darkness.
Please click on the screenshots below to see it all for yourself.
Storyline
The drivers at the Sunshine Cab Company have all come from different walks of life but have somehow found themselves in Manhattan in a defacto dysfunctional family headed by the "moral compass"of the group, Alex Reiger. He is the only person in the garage who has accepted his role in life as a cab driver due to his overall pessimism and steady depression.
Reiger is the constant target of verbal abuse by the company's head dispatcher, Louie De Palma, as are his fellow drivers Nardo, Tony, Wheeler, and Iggy. The only ones who seem to escape Louie's wrath are his girlfriend Zena and garage mechanic, Latka Gravas, who is simply too naive and passive to be offended by any of his many insults.
Although the show primarily focuses on the interaction between the characters as they hang out together at the garage, viewers also get to go out on duty and watch as they pick up strange people across the city. Most plot lines involve bizarre interactions with customers, or follow a main character as they are trying to improve their lives and get out of the taxi driving industry, like Tony with his boxing career, or Wheeler trying to become a famous actor.
This release from Leander Games does a good job of bringing back fond memories of Taxi, even though it doesn't go into any specific plots from the show. However, since there isn't a proper storyline the action can occasionally seem a bit monotonous but maybe that's an unintentional homage to the job of taxi driving itself – sometimes it feels like you're just going in circles.
Unique Symbols
The unique symbols are surprisingly good, with an impressive five original cast members from the show being included. Therefore, no one will complain about Leander using the playing cards of 10 to the Ace because the mix looks balanced and the reels are colorful and uncluttered.
Diehard Taxi fans are obviously going to be extremely disappointed that Judd Hirsh's main character, Alex Reiger, didn't show up for the reunion. Not to mention that the first time most of us played we were crossing our fingers in the hopes of seeing Andy Kaufman's character of Latka Gravas (or at least Vic Ferrari), but were sadly disappointed.
No one but the pickiest of punters will notice that John Burns, Simka Gravas, and Zena Sherman didn't make the cut.
10
J (Jack)
Q (Queen)
K (King)
A (Ace)
Reverend Jim Ignatowski (Christoper Lloyd)
Bobby Wheeler (Jeff Conaway)
Tony Banta (Tony Danza)
Elaine O'Connor Nardo (Marilu Henner)
Louie De Palma (Danny DeVito)
Checker Taxi (Wild)
Telephone (Free Spins)
Megaphone (Bonus)
Out of respect for the name of the show, The Checker Taxi Wild is the best-paying and drops off 500 coins for five across the board. This is followed by the boss himself, Louie De Palma, with 400 coins, and Elaine Nardo with 250 for 5 of a Kind. The cabbies then punch in with Tony, Bobby, and Jim awarding 200, 150, and 100 coins respectively for five in a single result.
Jackpots
Do you really think that Louie DePalma would give his employees the chance to win a huge cash prize and escape the garage? Of course not. So stop trying to flag a Taxi Slots Jackpot and just be happy that they stopped to pick you up for a ride.
Bonus Rounds
There are two nice special features to enjoy here and both of them give you an opportunity to boost your bankroll big time. First we have "Flag This Down" which is triggered by a Megaphone Bonus falling in any position on reel #3. You will then be taken to a prize board where you simply hit the "Start" button and let the machine do it's thing.
You will see 5 different levels with unique colors and hopefully your taxi gets to drive through each one of them because the higher you go, the more free cash you will receive. Starting on the bottom level, the cab will speed quickly past a street sign to twirl it around and get a prize. You will keep advancing to the next level and grab more loot until you twirl a sign around that has an "X" on it and not an image of a taxi.
However, if you make it through all 5 levels you'll win a whopping 42x multiplier on your original bet amount. The feature itself is fairly basic but it certainly provides a nice break from the regular mode and it's always fun to watch it unfold.
Secondly, we have "Let's Get This Garage Moving Here!" which is triggered when you hit a Megaphone Bonus anywhere on reels #2, #3, and #4 in a result. From the safety of his cage, Louie will shout fares for specific drivers and it's your job to turn over the correct driver's license for the character. The driver's name will appear at the top of the screen and 4 cards will be dealt on the desk facedown. It's basically just an intricate Pick Em' style area but it's cool and can be profitable: it will continue to give you cash prizes for each correct selection until you've made three mistakes.
Once you've made your 3rd error you will be sent to the parking garage where you will select a taxi to reveal a multiplier that will be applied to all of your bonus winnings. Mercifully, once you've made your selection all 3 of the remaining taxis will disappear to show you the other amounts that were hiding underneath them so you know what you missed out on. Your funds then get added to your balance and you are returned to the regular mode.
If you are able to pick perfectly the entire way through this feature you will receive a massive 98x multiplier on your original bet – now that's one heck of a tip.
Free Spins
In keeping with the main theme that ran through every season of the show, Taxi Slots has a "Make It Out of the Garage" free spins bonus that's always a treat to trigger. This is of course in reference to everyone at the Sunshine Cab Company desperately hoping to quit their jobs and follow their dreams, telling Louie to "stuff it" as they march past him with their heads held high.
It arrives when 3 Telephone Free Spins images fall together anywhere on reels #1, #3, and #5. This will give you a flat 10 spins each time but you have the opportunity to grab more while freerolling if you hit another Phone on reel #5. This will turn one of the characters into a Wild that will substitute for all other symbols, as well as give you 2 more spins each time it drops on the board.
It's not the craziest freeroll you'll find out there but with a chance to win up to 20 spins it definitely gives you an opportunity to whip up some extra money.
Graphics
Those fans with a keen eye will have a serious complaint about an important image in this game that some of you might find silly, however, why in the heck didn't the graphics department get the Checker taxi right?!? Would they have had to pay the Checker Motors Corporation to use that exact model of the Checker Marathon cab from the opening credits? (Presumably not since they went out of business in 2010.)
It's quite odd that the iconic taxi, (that the program itself was named after), wasn't designed exactly like the one in the show. This doesn't really take away from the fun but it needs to be mentioned regardless.
The rest of the graphics in this release are great and Leander did a good job designing all of the special features and symbols. The main background in this machine is one of the better ones we've seen, with New York City glistening in the beautiful moonlight. The George Washington bridge extends over the Hudson River looking solid and majestic, covered in glowing lights.
Another great visual is that each time you get 3 or more of the same character in a result you will see a quick video of them from the original show. There's no audio and the clips are very fast so most will agree that they could have given us a little more meat on this particular bone.
There are also some "hidden" scenes when you enter and leave the unique areas but we'll let you discover those for yourself.
Audio & Soundtrack
Now it's time to call out the biggest problem with this release and maybe also crush your excitement in the process – the Bob James classic, "Angela" from the opening credits of the show does not appear anywhere in this game. It's a terrible omission and one that will impact a lot of people's overall enjoyment. That song goes with those characters in that setting, and not hearing it at any point leaves you feeling unfulfilled.
The software developers tried their best to cover up this omission with a "Bob James inspired" soundtrack that does a decent job of providing a "Taxi feel", compliments of a light flute and angry funk guitar. This is of course no substitute for the original but it was a decent effort nevertheless.
For those diehard fans who would like to rock out to a fantastic 8 minute live version of Angela as you play, simply mute the machine and leave this page open and enjoy the video below on repeat. You're welcome!
The tune in the "Let's Get Moving Here Bonus" is a faster track that has a frantic guitar with a wah wah effect, backed up by a competent horn section that blasts in from time to time to give the song some flavor. It's a nice change up from the song in regular mode, however, it sounds like the studio guitar player wanted to let loose a little more than they let him, if you know what we mean. It would have been interesting to see where he took that jam if given the opportunity. The other audio of note here is that when you select a taxi a sassy, spacey synth takes over and squelches as you mull your choices.
The song heard during free spins will be a little too upbeat and disco-y for many people's tastes but some of you will be able to get down to it. In any event, it's part of the nice mix of songs that are featured throughout the action, all of them coming together to keep things fresh.
Finally, the audio of the reels whirling sounds like a wobbly tire rotating on asphalt and when they stop it has a bubble-popping sound, which was certainly an odd choice. It doesn't get annoying or bothersome though, so no harm, no foul.
Conclusion
Fans of the original show will probably be surprised at how good Taxi Slots turned out. Many will expect a quickly-constructed release that was just hoping to capitalize on the show's name recognition and its loyal viewers but this couldn't have been further from the truth. It was well thought out, respected the show's legacy, and is a ton of fun to play for long stretches of time.
With generous free spins, great bonus rounds, and most of the original characters, Taxi has more than enough to make you smile as you reminisce about one of TV's greatest programs. Diehards may want to nitpick that it's missing the show's main character but there's no need to dwell on the negatives here because Leander clearly gave us everything that they could.
Sadly, this game does have to accept the dishonor of "biggest gambling soundtrack error" due to its omission of Angela because with it, it definitely would have been one of the greatest television-themed slots ever released. Oh well, we can cross our fingers that it's included in "Taxi 2: Latka's Revenge".
However for now, this is all we have so hop in and go for a spin, even if it's only for a few blocks. There's some great nostalgic fun to be had here so don't miss out.
"Goodnight Mr. Walters!"
Random Video of Taxi
Well we had to dig around for a while but we found an awesome video with a behind the scenes look at Taxi bloopers from back in the day. The wonderful Judd Hirsch sets them up – enjoy!