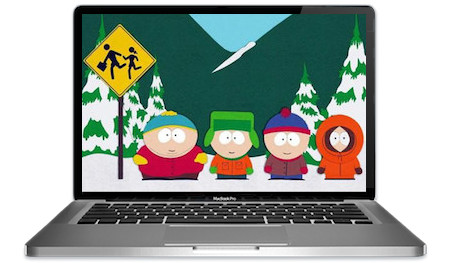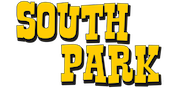 Oh my god. You killed Kenny! This was the phrase that started it all in 1997 and now the most offensive cartoon to ever hit television is here with South Park Slots to offend all over again while dishing out cash prizes and fun.
Tons of Special Features
All of Your Favorite Characters
Great Graphics
---
---
Review of South Park Slots
It's really hard for me to wrap my head around the fact that South Park is over 20 years old but it does kind of feel like I've been watching it forever. Fans will never grow tired of the antics of the townsfolk of the tiny Colorado town and I think we'd be happy to watch them for another two decades. Oh, Comedy Central would be happy too considering that since its premier, South Park has been one of their top-rated shows and it single-handedly elevated the entire network to the level of popularity that it enjoys today.
I had absolutely no idea how they were going to make an online slot game out of this show due to its constant offensive humor and taboo subject matter, but surprisingly NetEnt was able to keep the spirit of the program while also making sure that it wasn't too distasteful. That's not to say that this title is watered down because it's not – there's tons of content in here that many people will find offensive. Viewers of South Park won't be phased at all though since we know exactly what we're in for.
And let's be clear from the beginning: this release will probably only be for fans or those who enjoy low-brow humor, so if you're just hearing about South Park for the first time now, you might want to skip this one and move on. However, for those who like a little bit of vulgarity mixed in with their entertainment, here's our exclusive review of South Park Slots telling you everything you'll want to know.
Screenshots
This machine looks exactly like the television program in pretty much every way, as you can clearly see from the screenshots below. The animations were probably pretty easy for the graphic designers at NetEnt to duplicate perfectly since the show has always been criticized for it's simple design and basic drawings. No matter what the reasons are, most will agree that it looks perfect.
Storyline
Growing up in sleepy towns near the Rocky Mountains had its effects on the psyches of Matt Stone and Trey Parker, and many would argue that these were definitely negative effects. We'll probably never know just how much of the show is based on the real South Park, Colorado, and that's probably a good thing.
The controversial cartoon centers on a group of 4 friends, Eric Cartman, Stan Marsh, Kenny McCormick, and Kyle Broflovski and their crazy antics at school, at home, at the bus stop, or anywhere around town. Over the span of hundreds of episodes they have been in the most ridiculous and bizarre situations and they've even met celebrities like Ronnie James Dio, Steve Irwin, Tom Cruise, and Satan.
This crazy release from NetEnt celebrates the small town of South Park and the whackiest characters that live there. They did a great job of capturing the silliness of the show and the many different special features keep the plot moving and ties the overall story together nicely.
Unique Symbols
The great thing about launching a cartoon with terrible animations is that when you launch a gambling game based on it you don't have to do much work when you're designing the symbols. So as you can imagine, the characters here are identical to the show.
Some might be offended to see that they included the Jack to the Ace, but after playing for a while most will agree that the reels would have been too crowded if they swapped those ones out in favor of 4 extra characters. Here's what they gave us:
J (Jack)
Q (Queen)
K (King)
A (Ace)
Stan Marsh
Kyle Broflovski
Kenny McCormick
Eric Cartman
Wild
Bonus
The bigmouth Cartman is the highest-paying with 750 coins for 5 of a Kind. This is followed by his friends Kenny, Kyle, and Stan awarding 400, 300, and 200 coins respectively for 5 across the board. These payouts are definitely a bit low but it's due to the fact that the machine is packed with tons of special features and free spins.
Also, depending on which area you're in, Wilds can either be Cartman, Ike, or a Sticky Wild. Lastly, the extra symbols can either be a fire extinguisher, Kenny, Ike, or Wendy based on when and where you get them.
Jackpots
Just like all television-themed slots from NetEnt, South Park does not have a jackpot, so anyone searching for one should probably leave now. It's totally ok to leave this page to search for another title and say, Screw you guys, I'm going home.
Bonus Rounds
There are tons of extras in this release and all four main characters have a unique feature that is triggered when one of them appears on reel #5 along with the Bonus symbol on #3 and #4 only. Obviously you can only access one at a time and the prize amounts will be determined by whatever your wager was when it was triggered.
The Cartman Bonus Game offers winnings of up to 5,000x your original wager and is basically a Pick Em' Style area where you choose from 8 bushes to unveil either prizes or booby traps. You are trying to spray hippies hiding in the bushes with a fire extinguisher while avoiding Officer Barbrady because if you hit him the action is over.
The first time you choose Barbrady the area is reset with 8 new bushes for you to select from but the second time you choose him the round ends and you're sent back to the regular mode with whatever extra cash you've collected. The five different options each time are a 2x Multiplier, Coin Win, Bonus Game, Warning, and Game Over.
The Kenny Bonus Game consists of 3 unique zones that you have to lead him through to hopefully reach the end, which can award you with up to 139,000 coins for your efforts. The different areas are the Win Zone with coin prizes, the Multiplier Zone with various multipliers, and the Danger Zone with a booby trap that will cause Kenny to have a nasty accident.
As you select the tiles for Kenny to stand on the contents will be revealed showing you a coin win, a 2x to 10x multiplier that will be applied to your winnings, or an accident which will kill Kenny. You only have 3 lives so make sure you choose your path wisely.
There's a lot of other fun action in South Park thanks to the 3 mini features that can occur at anytime while you're spinning in the regular mode. All of them involve throwing more Wilds across the reels so they really increase your odds of winning.
First off there's the Mr. Hankey Mini Feature which will randomly add 3 Wilds anywhere on reels #1, #3, or #5. Then depending on his mood he may choose to add an extra Wild or 2 to the board, giving you a total between 3 to 5 – not bad for a little Christmas poo!
Next there's the Cartman Mini Feature which will slap the middle of the board with a 3×3 cube of Beefcake Wilds on reels #2, #3, and #4. They then spin independently above the regular reels and the Wilds will fall in one of five combinations: the top row, the top 2 rows, the bottom row, the bottom 2 rows, or all 3 rows. The Wilds that land will then be added into your paylines and the resulting wins always give a boost to your bankroll.
Finally, we have the flappy-headed Canadians in the Terrance and Phillip Mini Feature where they place three Wilds randomly across reels #2, #3, or #4. They act as normal Wilds and increase the chances of you hitting winning paylines since they substitute for all other symbols except the Bonus. But be warned: never stare directly into their beady little eyes.
Free Spins
Those of you who like to watch people kicking babies will be happy to know that the Kyle Bonus Spins has him booting the Ike Wild onto the reels while giving you 10 free spins. The Ike Wild will only appear on reel #5 and when he does he'll fall to the bottom of the screen where Kyle will boot him back on the board to reveal a 2x to 10x multiplier, 3 more spins, or a random coin win. This can come again while you're freerolling and re-trigger 10 more that will simply be added on to your remaining total.
If you trigger the Stan Bonus Spins you will start things off with a Sticky Wild in the middle position of reel #3 that will hang around for your first 2 spins but after that you're on your own to find another. You'll want to find one quickly because your freeroll will end if you don't have at least one somewhere on the board. Each Wild will stick around for 2 turns so you will constantly be on the hunt for them. You can keep track of how many times the Wilds have left remaining by the number in the top corners of each of the symbols.
Graphics
Since the animations in South Park are so crude and simple, it must have been quite easy for NetEnt to perfectly recreate the graphics from the show. The characters all walk and talk exactly the same as what we're used to so it really does feel just like original tv program.
There are tons of videos that play throughout like "Kick the Baby" when Kyle's Free Spins are triggered and the funny graphics continue as Ike gets booted across the screen to dish out prizes. Or when you trigger the Cartman area and he blasts the bushes full of hippies with his fire extinguisher. It goes without saying that watching Kenny die in his feature is unbelievably sad and awesome.
You also get lots of great animations that look terrible, like Terrance and Phillip bouncing onto the screen to fart all over your reels, or Mr. Hankey the Christmas Poo dancing onto the board to smear himself all over the symbols. Now that I think about it, maybe this game is too nasty…
Audio & Soundtrack
The South Park theme song has always been intentionally annoying which is why it's hard to understand why NetEnt chose to have it heard constantly throughout the regular mode. Even though it plays softly in the background it still gets under your skin after a while – they should have saved it for a unique place in the action. Thankfully, you can turn it off by un-clicking "Ambience sound" in the settings.
The other audios are neutral since the reels don't really make any noises as they spin and when they stop there's just a slight clicking sound. During payline wins a few lines of dialogue are overused on the lower-paying symbols like Mr. Garrison saying, "I'm so happy", but this is a small criticism.
Many will be happy to hear that you get some of your favorite songs from the show like "Mr. Hankey the Christmas Poo" and others. Obviously all of the voices were done by the original cast members so everyone sounds exactly like they do in the show.
Conclusion
My first instinct was that South Park Slots was only going to appeal to those who were already familiar with the program because I just didn't see non-fans rejoicing in a game that has dancing turds smearing themselves on the reels. However, maybe there is someone out there deep in cyberspace who's never heard of South Park that will still like this release…but it's doubtful.
Although the one thing that keeps me openminded about it attracting new fans is that it's so stuffed with extra areas and special features, it's one of the more exciting television-themed slot games out there and it could appeal to anyone. So if you've never heard of the show before and you're ok with dancing poop and kicking babies, you might want to give this one a try.
Diehard South Park fans will of course be thoroughly entertained as this machine gives us everything that we're looking for. All of the best characters, tons of extras, and lots of sick and twisted humor throughout.
Time to kick the baby…
Random Video of South Park
Here is a nutty little documentary on the making of South Park: Bigger, Longer & Uncut. It's crazy how long ago this movie came out and how old this footage looks. Anyway, here's a piece of South Park history for all of the old-school fans out there.