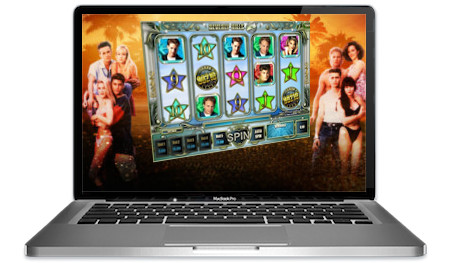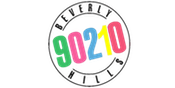 Beverly Hills 90210 Slots
Brandon, Dylan, Kelly and the crew are back in Beverly Hills 90210 Slots and ready for action. The television show might be long gone but you can relive their glory days and win cash with this awesome game from iSoftBet.
Legendary Television Show
Fantastic Characters
Lots of Free Spins
---
---
Review of Beverly Hills 90210 Slots
Throughout university my friends and I had a ritual on Wednesday nights – we would gather at someone's house, drink beer while watching Beverly Hills 90210, and then head off to the campus pub. I'd be lying if I said that I didn't miss those days tremendously since they were tons of fun.
The show was simply amazing. Whether it was the characters, the storylines, the settings, or yes, even the acting, we were hanging on every scene of every episode. There are many people who hated 90210 but they were just jealous of the lives of Dylan, Kelly, and the gang. Or they were jealous of how much the rest of us absolutely loved it. No matter what, most people will easily agree that Beverly Hills 90210 was one of the best teen dramas of all time. Period.
Growing up thousands of miles away from Beverly Hills only heightened my interest in the show, as it literally seemed like another planet compared to where I'm from. Looking back now, the whole series still seems crazy to me – how could even fake teenagers live like that?! What a time to be alive.
So yes – this review of Beverly Hills 90210 Slots is going to be a little biased, but why shouldn't it be? I don't imagine that anyone reading this is going to mind! Allow me to explain how there's not really a lot of action going on in this machine, but it's still somehow tons of fun to play.
Screenshots
As you can see from the screenshots below, this release is starting to look a little dated…although it wouldn't have exactly been referred to as "cutting edge" when it was first released, either. That said, all of your favorite characters are here and the game delivers on that warm, fuzzy feeling you will no doubt be looking for.
Storyline
How does one summarize the storyline of 10 seasons of Beverly Hills 90210 into two paragraphs? It's safe to say that it can't be, but here goes.
Brenda and Brandon move with their family from Minnesota to Beverly Hills, California, where they are fish out of water in their new school. They are quickly accepted by the cool kids and begin to encounter all of the problems of youth that you can imagine. The series takes us through their turbulent young adult lives and all of the crossroads that they face, making many mistakes along the way.
Unfortunately, this release does not go into any of the specific plot lines from the television show, which would have easily put it into the Online Slots Hall of Fame, (if one actually existed). Whether they chose Brandon getting drugged at the rave, Dylan driving his car off of the cliff, or Andrea's accidental pregnancy, added plot lines in the game would have been totally awesome and very welcomed. The lack of a plot is sadly one of its main weaknesses.
Unique Symbols
One wonders how long the discussion was in the boardroom at iSoftbet regarding which character was going to be the least valuable. 3 minutes? 1 minute? And if you didn't immediately assume that the Steve Saunders symbol pays the least out of all the characters, you probably never watched the show.
Now not to get greedy but where in the heck is the Joe E. Tata symbol?! Doesn't Nat Bussichio deserve to be featured in this game? Also, most diehard fans will be absolutely outraged by the ridiculous omission of Tiffani-Amber Thiessen as Valerie Malone, who actually became much more of a super villain than Brenda, (and ultimately a much more interesting character). On a side note, Kathleen Robertson as Clare Arnold would have been a treat.
It should be noted that Gabrielle Carteris' character of Andrea Zuckerman is featured in a background image but did not get her own game symbol. Most fans will not care about this in the slightest.
And don't worry, Dylan and Brenda will finally appear in the game wrapped in a warm, loving embrace as a Stacked Wild during the free games mode. Awww!!
9
10
J (Jack)
Q (Queen)
K (King)
A (Ace)
Steve Sanders (Ian Ziering)
Donna Martin (Tori Spelling)
David Silver (Brian Austin Green)
Kelly Taylor (Jennie Garth)
Brandon Walsh (Jason Priestley)
90210 Logo (Scatter)
Red Lambrogini (Wild)
It appears as if the game's designers were fans and simply ranked the payouts of each character symbol according to their overall popularity. Therefore, Brandon pays out the most for 5 of a Kind with 2,500 coins, and is then followed by Kelly, David, Donna, and Steve who pay 1,500, 500, 300, and 250 coins respectively for five across the reels.
Jackpots
There are no Beverly Hills Slots jackpots, although the game does offer cash prizes of 2,500 coins per symbol. They can come randomly at any time so there's no trick to triggering them.
Bonus Rounds
Unfortunately, there aren't any true bonus rounds in Beverly Hills 90210 Slots and given the fact that they had 10 seasons worth of plot lines they could have drawn upon, this is very disappointing to say the least. It would have taken most people less than five minutes to design a special feature based on "Donna Martin graduates!". To be serious though, we weren't really expecting much in this department since it's a 243 payline game and they never seem to have many bonus features.
However, there is a "Transformer Mode" where you get a symbol that looks like a ticking time bomb that changes the symbol next to it, transforming it to create a winning combination. This can actually lead to a nice sized win so we won't make fun of it too much, but it does beg the question: was this reel feature an homage to Dylan's father faking his death with a car bomb in season 3? It's confusing to say the least.
The machine also has a "Both Ways Mode" which pays from right to left, in addition to left to right. Many players are already confused enough whenever they play a 243 payline online slot game, so this will only add to the madness.
Free Spins
Like most other one-armed bandits, hitting 3 or more Scatter symbols will get you some 90210 free spins, with different prizes available to be won. We're happy to report that this title properly rewards you for what you hit, with 3 Scatters giving you 8 free spins with 5x your wager, 4 of them awarding you 15 free spins with 15x your wager, and 5 Scatters dishing out a whopping 25 free spins with 30x your wager.
When in free spins mode you will be asked to choose between the boys and the girls. If you choose the boys they throw footballs at the lower-paying symbols and turn them into Wilds, occurring on a maximum of three of the reels.
If you select to play your free games with the girls they will throw kisses that change symbols on the reels into Wilds, with a maximum of five. This feature isn't groundbreaking but it certainly is nice to mix things up a little once you're freerolling.
Graphics
The symbol animations in Beverly Hills 90210 are decent but nothing to write home about. They're basically just quick little videos of the characters from the television show when their symbol is used in a payline win – and when we say quick, we mean quick.
For example, you get 2.5 seconds of a bare chested Steve Saunders strolling down the beach for certain line combinations…and most fans will be able to agree that a clip of such greatness should play for a little bit longer. However, the game mercifully only shows David pounding on his synthesizer for the same short amount of time so everything gets balanced out.
The animations on the symbols include swelling and throbbing when they're used in a payline win, with a lipstick silhouette kissing the coveted Wild symbol. Other effects include starbursts and shiny reflections which will have you flashing back to the 1990s and your bright neon outfits.
Audio & Soundtrack
In regular mode there is an unfamiliar '90s-style guitar and synth song that doesn't sound familiar. Perhaps it's from a band who played at the Peach Pit After Dark? If it was, it certainly wasn't from the time The Flaming Lips graced Nat's stage so maybe it's someone else. It sounds like it might be an iSoftBet original jam led by a fuzz guitar and early '90s synth beat. If yes, well done.
Thankfully, we are finally rewarded with the intro from the 90210 theme song when we hit 3 Scatter symbols and enter the bonus feature. However, it's a total downer that it literally plays on a 15 second loop so we never get to hear the actual song in its entirety. Just a terrible soundtrack decision by the audio engineers in the studio.
Conclusion
All fans of the show whether "casual" or "rabid" will immediately get a smile on their face when playing 90210 Slots for the first time. Seeing all of those characters together again brings back a flood of emotions and memories, so what else could you really ask for?
The free spins mode is above average but the lack of a proper bonus round is going to immediately turn off anyone who doesn't know who Valarie Malone is. For the rest of us that grew up with these "kids", there's enough to like in the game to keep us coming back.
Ultimately, this is one of those rare television-themed slot games that really doesn't have a lot going for it but is still a treat to play for purely nostalgic reasons. Give it a try – you won't be disappointed.
Bonus Video of Beverly Hills 90210
After all of this talk about the old days, we should probably have a proper look back at the intros from the show. Here's a video with all of the opening credits from seasons 1 through to 8. Be warned: watching this will bring back a flood of memories both good and bad – have a tissue ready!