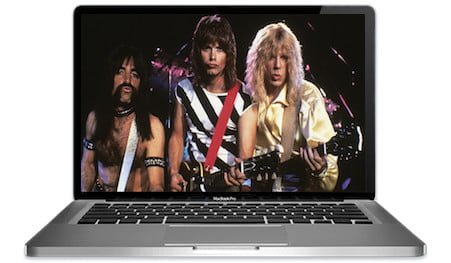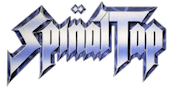 Their volume knobs go to 11 and they rock harder than any other heavy metal band on the planet. Now they're back to star in Spın̈al Tap Slots and blow you out of your seat: don't forget to smell the glove before you lift off.
Insane Amount of Features
Groundbreaking Design
Non-Stop Fun
---
---
The machine boasts before you even hit the spin button that "Rocks and epic wins will roll," as well as "This game goes to 11!". Now these are obviously very bold statements to make, however, this is one of the rare times when an online gambling product is not lying to you.
Be warned: this release is going to immediately divide players due to its aggressive "Rock Mode" capability that is the only way to access the tons of special features and additional content – you simply have to click on the VIP pass at the left of the screen to activate it. So what's the price? Only 50x your wager. Yup, this means that many people won't be able to afford to enjoy all of the great areas so only look at this one if you have a decent-sized bankroll.
This really does seem like a crazy decision by the folks at Blueprint Gaming – to put it into perspective, if you're wagering $1.50 a spin the cost will jump up to $75…insane, right? Well, if you want to cover the 2,187 paylines, this is what it will take. You're basically guaranteed a feature each time but gosh darnit the price is steep, although, you do receive tons of coins back each time through the various wins. Those on a budget will want to know that the smallest wager of $0.30 will put the total at $15, which is the cheapest you can access it.
Finally, activating Rock Mode will turn this 5 reel creation into a 7 reel one, ensuring that the pulse-pounding action is cranked to 11. You'd better strap yourself in because you can grab a maximum win of £250,000 or 10,000x your wager, so this one's a real monster.
Review of Spın̈al Tap Slots
There's only one band that ever thought of turning it up to 11 and that's Spın̈al Tap. Thankfully, their best tour was fully captured in a documentary that originally premiered on March 2, 1983 to the delight of both fans and critics alike. It was Rob Reiner's first film and some would argue that it's actually his best one, therefore, it's probably not surprising that Blueprint Gaming decided to immortalize it.
There's a bit of strong language to be found here since it gives you options like "Take it or F**k it – spin again". However, that's as bad as it gets and no one who's seen the movie will be surprised by the tone.
This expert review of Spın̈al Tap Slots will break down every wonderful aspect of this amazing creation to explain why it's one of the best online slots ever released. Remember: this one is only going to be for high rollers and those who really like to gamble, so if this describes you, let's jump right into this beautiful pit of hell.
Screenshots
This machine has one of the most breathtaking backgrounds ever created thanks to the soft pinks and outrageous purples. The reels and images were designed with pinpoint precision and it all comes together to really blow you away the first time you see it. Do yourself a favor and click on the images below to enlarge them and take a good look at what's going on here.
Storyline
The movie This Is Spinal Tap is a "mockumentary" featuring band members of fictional British rock band Spın̈al Tap, comprised of David St. Hubbins and Nigel Tufnel (lead vocals and guitars), Derek Smalls (bassist), Viv Savage (keyboards), and the band's fourth drummer, Mick Shrimpton. In this cult classic, director Rob Reiner plays Filmmaker Marty Di Bergi who is following and documenting the heavy metallers on their Smell the Glove concert tour of the United States.
As he follows along the tour goes quickly downhill due to low ticket sales, no interest in autograph sessions, show cancellations, rebooking to smaller venues, and album bans by music retailers due to Smell the Glove's offensive cover. The album is then re-released by the band's label with a black cover without their consent and things become increasingly tense, both between the band members and their manager.
Tufnel suggests they change up the stage show which results in a misunderstanding that further humiliates the band to laughingstock status. This debacle is followed by their manager quitting and a malfunction at an important gig that results in Tufnel also leaving. As the ridiculousness continues the band tries to survive without the prominent band member, experimenting with a Jazz-influenced set that further deteriorates their credibility with U.S. fans.
On the final date of the tour they've accepted that this endeavour may not be working out but Tufnel returns to announce that one of the songs on Smell the Glove has actually become a hit song in Japan. The band then reunites at this final U.S. gig and they embark on a successful, sold out tour in the foreign land.
This release from Blueprint Gaming doesn't go into any of the whacky plot from the original film and instead focuses on the musical legacy of the band. However, they did reference their tours of the U.S. and Japan, and there's also numerous imagery that fans will immediately recognize.
No matter how sad fans are that the storyline in this game is thin, it rocks so hard that you'll forget about plots and simply get swept up in the insane action. It's honestly that good.
Unique Symbols
The original members of the band of course reunited for this one, with everyone getting their own unique symbol. The reels look balanced and nobody should be disappointed with what was included.
Of course it would have been great to see Rob Reiner as Marty Di Bergi, or the late Bruno Kirby as limo driver Tommy Pischedda, not to mention Ed Begley Jr. as John "Stumpy" Pepys. The design team at Blueprint would have gotten huge praise if Fran Drescher as Bobbi Flekman, Dana Carvey as mime waiter, Billy Crystal as Morty the Mime, Paul Shaffer as Artie Fufkin, or Anjelica Huston as Polly Deutsch would have somehow been included. This is obviously asking a lot though. Here's what we did get:
J (Jack)
Q (Queen)
K (King)
A (Ace)
Spinal Tap Super Stacked (Spinal Tap on Marquee)
David St. Hubbins (Michael McKean)
Nigel Tufnel (Christopher Guest)
Derek Smalls (Harry Shearer)
Mick Shrimpton (R.J. Parnell)
Green Guitar Pic (Wild)
Horned Skull (Scatter)
You can also trigger these unique ones in the various areas:
Bonus Odyssey (Horned Skull with Gold Record)
Heavy Duty Wilds (Electric Guitar with Gold Record)
Wild Sparks (Winged Skull with Gold Record)
Rock'N'Roll Spins (Gold Chains with a Gold Record)
The highest payouts for any of the combinations come from 7 of a Kind. Specifically, the Spın̈al Tap logo awards 500 coins, followed by the David St. Hubbins and Nigel Tufnel with 300 coins. The Derek Smalls and Mick Shrimpton award slightly lower amounts with 250 coins.
Jackpots
There isn't an in-game jackpot included in this machine, however, at certain places like Videoslots Casino you can find an added cash prize that will give you a huge payday if you trigger it. You'll simply have to look at the details of whichever website you're registered at to confirm if they have one or not.
Although with a max win amount of £250,000 or 10,000x your bet, we should probably consider this a "jackpot".
Bonus Rounds
For those bold enough to dish out the 50x multiple on their wagers to activate the Rock Mode (and it's 7 glorious reels), they'll receive any of the following bonus rounds. You never know just what you'll get and there are a ton of different options available.
Bonus Odyssey: Scatters will be added to the reels, potentially launching the Bonus Picker.
Heavy Duty Wilds: Triggers Expanding Wilds.
Rock Spins: The highest-paying symbol will be locked in with the reels re-spun to add more winning results.
Wild Sparks: Sparks additional Wilds onto the reels for the duration of the action.
If you're especially lucky you'll trigger the Bonus Picker which is an area with 20 vinyl records on it that you select one at a time to reveal 1 of the 7 features detailed in the section below. When you fill up the areas beside a certain one you can choose to click on a gold record to gamble it and upgrade it, just like you can in Blueprint Gaming's Inspector Gadget Slots when trying to grab the top prize. You will either get a Mystery Win or a green upgrade arrow that you will take you to a round that will payout more (on average).
The World Tour: Travel the world and collect multipliers and win up to 10,000 times your bet
Record Deal: Choose Your Lucky Record from the grouping of 16 and eliminate options or swap yours for a chance to grab a cash prize, or one of the other special features.
Don't Fret It: Climb a ladder, picking as you go, with various images having the potential to award different things.
Double Platinum: Have your favorite band member spin the Wheel of Fortune and receive multipliers or even trigger The World Tour.
If you end up triggering the ultimate prize and going on the World Tour you'll have 3 different maps that will remind you of the board game Risk, with a path of multiplier amounts from 5x all the way up to 100x in one lucky spot. You'll always begin in Europe but you can end up travelling through the United States and Japan too.
You spin a wheel that will give you the number of spaces that you advance through the route and you will be given a multiplier between 2x or 250x that are added up as you go, or a space that will present you with 3 World Tour tickets to select from that will give you a heart that covers a portion of the Advance Wheel or a question mark that will give a Mystery Win. Hopefully you see the airplane because that will immediately advance you to the next tour and bigger prizes.
Japan's board only has 10 positions on it with 6 of them being multipliers between 30x and 500x, with Big Money waiting at the end of the route. If you make it here you'll select a rock star to multiply your entire win amount and thankfully the software will reveal what was hidden behind the other two after you've selected to let you know whether or not you made the right choice.
This whole experience is awesome and it's basically impossible not to have fun as you roll along.
Free Spins
Three or more Scatters triggers the "Bonus Picker" where you can select from the Golden Vinyl to reveal 1 of the 7 amazing special features, 3 of which will award you with free spins. Each mode is unique and your favorite one will depend on personal taste.
Stone Henge Free Spins: Frozen Wilds in the Stone Henge Zone of the board that will retrigger the feature if filled, with 11 spins, 7 reels, and 2,187 lines.
Encore Free Spins: 11 spins with 2,187 Ways to Win. Collect Wilds for one final Encore Spin at the end of the 11th result.
Stairway to Hell Free Spins: 11 spins with all winning spins multiplied by 11 and the possibility of 7 reels and 2187 ways to win. Hit the Speaker for extra games.
Any of these will always give you a bankroll boost and are awesome in their own way.
Graphics
This machine is crystal clear, splashed with beautiful colors, and is absolutely the new standard for graphics in an online gambling game. The prize wheel was done in the style of a bitchin' turntable from hell with a needle that has a large spike protruding from it to mark the different sections. The rainbows of swirling colors when Rock Mode is activated and the vinyl record spinning in front of the already bright reels is enchanting, if not downright hypnotizing.
This is one of the rare releases that gets a 10/10 for graphics – it was obvious that Blueprint broke the mold for design standards and have set the bar for the entire industry. Whether it's the flames that lick the guitars in the Stacked Wilds or the Wild Picks in the Encore area twirling off of the board to be added to the total of the Encore Bank, everything is simply fantastic.
The level of detail in this machine cannot be overstated – it's all absolutely perfect. The amount of time that must have gone into creating it is shocking. Hat's way off to the design engineers at Blueprint.
Audio & Soundtrack
Throughout the regular mode we're given a nice slow rocker that was thankfully made as an instrumental so it doesn't get annoying whatsoever, even when you're playing for long periods of time. It's actually more "funky" than "satanic" but it was absolutely the right note to hit for something that was going to be heard so often.
Then things really get kicked up a notch in the unique areas with almost all of them getting a different song. The one in the Stonehenge area is a hopeful Christian Rock banger with whimsical lead guitar and snappy drums.
When you trigger something like Wild Sparks on the prize wheel and let the jam continue for a while it loops unobtrusively and the length of the samples are long enough that you will find yourself bobbing your head like you would if you were listening to a real album.
Super fans will be sad to learn that there's no dialogue taken directly from the film but you honestly play for hours before you even notice that. Diehards will of course be offended that none of Spın̈al Tap's original songs with vocals were included and this is absolutely a valid criticism to have. In any event, it certainly can't lose too many points for that given everything else that's going on here.
Conclusion
If you love playing music-themed online slot games you will absolutely want to dive into this one and surrender to the heavy metal onslaught that's waiting for you. The team at Blueprint Gaming went all out and it's hard not to consider them the best software developer in the world after experiencing this one. As we've already proclaimed: the bar has now been set…and it will be quite surprising if it's topped anytime soon.
This release won't only be for heavy metallers or heavy gamblers – Spın̈al Tap is so good every type of player will want to check it out at least once – it's totally one of a kind. You can literally play for hours and not see all of the unique areas and extra little nuggets that were stuffed in: the amount of features is truly mind-boggling.
Due to the Rock Mode you can sit there all day and make big bets for big returns, and after a while it actually doesn't feel like a one-armed bandit anymore – strangely, it's almost like a mix of a slot and a table game. Since you're guaranteeing yourself action of some type every spin it just feels different to anything else that's out there today.
This is clearly the future of online gambling.
Bonus Video of Spın̈al Tap
Here is a great interview between Stephen Colbert and Micheal McKean. Be patient…he finally gives some insight into his role in Spinal Tap after he tries to promote something that Stephen is clearly not interested in at all.