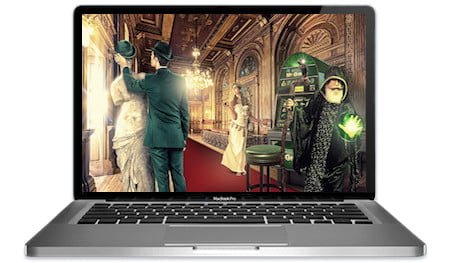 Special Offer:

100% Welcome Bonus

Your Bonus Code: QOOS

GET BONUS ➜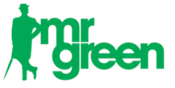 After steadily marching forward throughout the English countryside gathering supporters, the Mr Green Casino is now considered one of the best. Don't let his stuffy appearance fool you, he's definitely come to party.
Fantastic Mobile Casino
Massive Selection of Slots
Beefy Bonuses
---
---
Review of Mr Green Casino
The Mr Green Casino has been winning people over with a classy website and sharp marketing campaigns, but players ultimately end up sticking around for their huge game selection and award-winning customer service. This operation was originally launched by an enterprising group of Swedes to focus on customers in nordic countries and thankfully they've now expanded to the United Kingdom and Canada as well.
They are one of the more compassionate operators in existence, focusing on expanding their "Green Gaming Programme" which helps to identify problem gamblers from the moment that they sign up an account with them. The players are then asked to set betting limits and reflect upon their life choices and behaviour that has brought them to this point. If a player is then deemed a possible risk they will receive different communication from the company to ensure that they are being correctly monitored. It's clear that this "mister from another sister" is going to keep a very close eye on you and he'll be wearing the pants in this relationship.
This exceptional review of the Mr Green Casino will explain in detail how to get the best bonuses and tons of free spins, as well as thoroughly examine their software and other gambling products. We have done hundreds of hours of research for your benefit and even hired a private investigator to follow Greeny around town: here's what we found out.
Screenshots
Based upon his moniker you wouldn't expect any other colour palette and Mr Green delivers with beautiful shades of emerald, shamrock, parakeet, and sea foam splattered about his webpages. A clean and elegant layout ensures that you'll be able to find anything that you're looking for quickly.
Click the following screenshots to enlarge them and be transported directly into Mr Green's boudoir.
Mr Green Slots
If you're someone who likes variety you're going to love playing slots at Mr Green because he has a huge selection to choose from, with over 1,000 unique machines at last count. You'll find all of the most popular branded titles like Battlestar Galactica and Terminator 2 Slots with Arnold Schwarzenegger, as well as a long list of originals covering every genre imaginable – there's something there for whatever mood you happen to be in.
Traditional players will be overwhelmed by the number of titles focusing on "Irish pots of gold", "Ancient Egypt", "cute animals", and every other stereotypical game you can think of. In addition, there are tons of machines that focus on newer trends like strange glowing shapes, fire-breathing dragons, and the tortured souls of the undead. Good times!
There currently isn't a Mr Green Download Casino available, however, you can easily put their app directly on both iPhones and Androids to play slots on your mobile device. It takes under a minute to install and you can even deposit funds and request payouts through it.
Jackpots
There are a decent amount of progressive jackpot slots at Mr Green and you'll find 11 of them to choose from in his lobby. In addition to everyone's favourites of Mega Moolah and Joker Millions, they also have newer releases like Holmes and the Stolen Stones, At the Copa, and Good Girl, Bad Girl. The cash prizes are what you'll be used to seeing elsewhere, with some only around $5,000 (£) and others up over $1,000,000 (£).
Please note that if you win more than $100,000 (£) Mr Green might decide to pay you out in 10 instalments rather than one lump sum, so keep that in mind when you're trying to withdraw your huge payday. Things always have to be his way or the highway so you'd better get used to it.
Mr Green Casino Bonuses
Players all over Canada and the United Kingdom will be happy that they were invited to this tea party because the Mr Green Welcome Package offers new players a total of $1,200 and they even throw in 200 Free Spins for Book of the Dead Slots to get you rolling. The package is spread out over your 1st five real money deposits and will give you match bonuses of 100%, 50%, 50%, 25%, and 25% and applies to any amount over $/£20.
Don't even consider the possibility of taking what he gives you and running away because you're going to have to keep coming back to him again and again to fill your cup. You see, upon your initial deposit you'll receive 100 free spins but then the rest are doled out in batches of 20 every day for the next 5 days. And make damn sure that you use up the spins quickly because they will expire after 48 hours and the original batch of 100 will disappear after 7 days.
All of his bonuses have a 35x rollover on them, which is fairly average for U.K. operators. Also, you can never wager higher than $8 a spin or $0.50 per line to meet the requirements when playing slots so keep your bet sizes in check.
He also offers his unique Mr Green Live Casino Bonus for first time depositors that will refund 50% of your deposit amount up to $50 if you lose the funds on his live tables. This is a nice little booby prize for taking a bad hit so if you're interested, make sure that you wager all of your funds on live games to qualify for the rebate, otherwise…"poof"…it's gone.
Promotions
Over the past few years Mr Green has made a name for himself with his superior casino offering, but sadly not his promotions. He has very few special offers or contests, and when he does they're usually based on major events in the calendar like Christmas or Chinese New Year. If you're someone who likes a constant supply of unique promotions to keep you busy, you might be left a little bored with Senior Verde and his infrequent party invitations.
Of course there is the occasional promo, for example in the summer of 2018 there was a little bit of extra fun thanks to the opportunity to get "lucky" at Mr Green's beach party. However, most players just went home with sand in their underpants due to the small number of prizes that were available. There was a group of cocktail-themed games that you could play with every 100 rounds earning you a ticket to their $25,000 Cash Cocktail Draw that had a leaderboard and prizes. The booty was sliced up and enjoyed between only 50 people, so there wasn't a lot of meat at the pig roast to go around to those hanging out at the luau, if you know what I mean.
Then there was the $45,000 Coconut Cash Giveway that gave out bonus money to lucky qualifying players. Mr Green proclaimed on the promo page that his "coconuts were filled with juicy cash prizes", but unfortunately there just wasn't enough juice to go around. Most people left the promotion feeling unfulfilled and slightly dirty, however, that's the way things go there: his party, his rules.
Update: We're now in June 2019 and things seem to be getting a little busier on their promotions page. We might have to rewrite this section soon to reflect the fact that they've got more going on these days. Stay tuned.
VIP Program & Comps
Even though there might not be a ton of fun promotions to sink your teeth into, that doesn't mean that you'll have nothing to do if you hang out with Mr. G because he does take loyalty to him very seriously. So if you're one of the lucky people to get a personal invitation from Greenie, you could become a member of his secret club that'll give you lots of great rewards. That said, don't have your hand out looking for comp points because he does not believe in them whatsoever and there isn't a points to cash system.
The Mr Green VIP Program has been christened "Club Royale" and it's just as exclusive as it sounds. How exclusive? Well, he doesn't even tell you what you have to do to be invited into the club so you have no idea how to get called behind the velvet rope to enjoy the wonderful rewards. You'll just have to be patient and wait: don't call him, he'll call you.
If you are eventually blessed with an invitation to Club Royale you'll be able to enjoy amenities such as lower rollover requirements, faster withdrawals, no fees on deposits, and a personal account manager. You'll even get something they refer to as "one-to-one concierge service", which perhaps means that they send someone to your house to push the buttons for you while you play their games. And don't forget my pedicure, Jacques!
In addition, once you're rubbing shoulders with Mr Green in his private lounge you'll also be invited to join him at exclusive events around the world. Past excursions included a live casino tournament in Miami, a casino junket in Macau, VIP seats at the World Cup in Russia, and of course a wild bender in Las Vegas.
Be careful though because Mr Green likes to keep his scales of justice "even" and sometimes dishes out pain to balance out the pleasure, and he just might take you down to Room 101. An example of this was when he mercilessly tortured a few members of Club Royale by making them sit through an entire Ed Sheeran concert at the London O2. The unlucky guests were seen crying and screaming, begging for the abuse to stop, but Mr Green just cackled and kept them strapped to their chairs. Yeah, you look happier, you dooo…The horror of it all!!
Just kidding. Ed Sheeran is an amazing musical talent with boyish good looks and a heart of gold who should be celebrated at all times.
Casino Software
With a distinguished umbrella and snazzy bowler you just knew that Mr Green was going to be popular at parties, and as a result he's made many friends over the years. You'll find that he's partnered up with some of the best casino software companies in the business, like NetEnt, who bring you instant classics like The Invisible Man Slots, which dazzle and delight players all over the world. They've also teamed up with heavyweights like Quickspin, IGT, Microgaming, NYX, Blueprint, and Yggdrasil to ensure that they offer all of the best machines to their customers.
Few people know of Mr Green's wild side because he only shows it off to a select few (and always after midnight) but he also likes to get down with lesser-known organizations like Leander Games, who released the fantastic Megadeth Slots starring Dave Mustaine a few years ago to pleasure headbangers from Vancouver to Brixton. He's always on the lookout to add more games which is how he's already accumulated over 1,000 today.
There currently isn't a downloadable Mr Green casino so all games need to be played in a web browser or through his app, which is detailed in the section below.
Mobile Casino
Not only does it exist, the Mr Green Mobile Casino has won multiple awards for "App of the Year" from the gaming industry's leading decision makers. They state on their website that it's the cure for "long-winded rides home from work and dull moments at home," and we are inclined to agree with those claims due to the long list of mobile games that are available. Finally there's something to distract you from your boring family!
You can download the Mr Green iOS App for iPhone or iPad easily, with their description of the product claiming that it's both "melt-in-the-mouth" and "juicy". It certainly comes with some appetizing features such as 24/7 customer service access, full bet history, easy search function, and App-only promotions and bonuses. Ok, now we can understand why it's won so many awards.
Those of you who aren't fans of Steve Jobs' creations can also get in on the action thanks to the Mr Green Android App that will function beautifully on all devices 4.1 or newer. It has all of the same features as their iOS App so you needn't feel inadequate when comparing the software with a friend.
Mr Green Banking Options
There is a strange rule at this operator that we've never seen before. You are not allowed to make a deposit at Mr Green Casino using an eWallet such as NETeller or PaySafeCard if it's your first time depositing. If forced to guess why, we'd say it has something to do with him wanting to stay in full control of the situation. Oh, and when you use your credit or debit card, Mr Green likes to get a little extra sauce for his taco by taking £1.25 per transaction.
You can opt for one of their "quick deposits" and use MasterCard, Visa, or Visa Electron as long as you've already used it with them before. Just tap the button and it will charge the last card used and the funds will be immediately in your account and available for use.
However, players who value their privacy will probably want to skip Mr Green entirely due to their very stringent rules and regulations when it comes to requesting personal information. For example, here is an excerpt from their terms and conditions:
In general, we reserve the right to verify your data at any time and without disclosing any reasons to you, including on first deposit and first withdrawal. If required for fraud and anti-money laundering purposes, we may also need to ask additional questions to identify your source of funds or source of wealth. By registering an Account with us, you are giving us consent to conduct this verification as required.
You want to identify my source of wealth? How about it's none of your damn business, Monsieur Vert!?! It's shocking that this is something they might do and it's totally understandable if this term alone is enough to make you want to play somewhere else. Especially since they continue to list the possible documents that they might request from you: driver's licence, passport, national ID card – everything's on the table when it comes to Mr Green and his team of investigators that want to know everything about you. It's actually kind of creepy.
Of course all of this "supervision" ensures that payouts definitely take a long time to receive, regardless of the withdrawal method that you've chosen. You'll probably be waiting a while to get your winnings.
Customer Service
Like all great operators, Mr Green has a contact number that you can phone in the event that you have an issue that needs resolving. Simply dial +44 20 3510 0870 from anywhere in the United Kingdom or Canada to speak to one of their friendly agents. Well, they're friendly until they start demanding tons of personal information from you like bank account information, proof of residency, and a set of your fingerprints!
I *might* be joking about the fingerprints.
There's also a chat bubble on every page of their website allowing you to easily contact a representative if you have any questions, or you can send them an email if you're not in a hurry to receive an answer.
Other Gambling Products
One of the biggest differentiators from their competition is the Mr Green Live Casino which offers all of the popular games that you'll be looking for, in addition to a ton that you've never heard of. Just look at a few of their roulette variations: Lightning Roulette, Live Speed Roulette, Double Ball Roulette, London Roulette, and London: Hippodrome Roulette, and there are even more if you keep digging.
From there you'll find some more strange games like Dream Catcher, Dragon Tiger, and Fiesta Blackjack. There are full explanations of each one in the Information Section so make sure you learn the rules before hopping on the felt. Also, you can even play on private blackjack and roulette tables and have the live dealer all to yourself. Talk about class!
They have been feverishly working to launch the Mr Green 3D Live Casino that will be available on all devices and give players an immersive experience. They call it "Live Beyond Live" and if it's perfected it will be the definitive blueprint for all live casinos of the future.
In addition to all that, the Mr Green Sportsbook accepts wagers on every major European league as well as international competitions such as the FIFA World Cup. Their football betting options also reach across the pond to allow you to gamble on Major League Soccer (MLS) and get money down on fan favourites like the LA Galaxy or Montreal Impact.
Their betting buffet continues with every major North American league such as the NFL, NBA, and MLB, offering game lines as well as tons of individual player props. They of course provide lines on professional ice hockey including not only the NHL, but also the KHL, SHL, Champions Hockey League, and Hockeyallsvenskan, (try saying that last one fast 3 times).
If that wasn't enough, they even offer every type of motorsport in addition to all of the major eSports events, with dozens of different ones available to bet on each week. You'll also be able to gamble on tennis from around the world and all of the major golf tournaments from the U.S., England, and beyond.
Oh – they also have bingo, keno, and virtual scratch cards too, ensuring that there's a little something for everyone here, no matter what they're after.
Conclusion
Even though he's slim, sexy, and charming, Mr Green might be a little too "handsy" for casino players who enjoy their privacy and don't want to send an online entity every single detail about their personal lives. George Orwell's 1984 was mocked for years until the explosion of the internet and Big Data, and now the personal information kept on file by governments around the world is absolutely shocking.
And yes, Mr Green wants to be your Big Brother who's looking over your shoulder. Sure they claim that it's for your own good, but would they tell you if it wasn't? Their predictive algorithms to identify problem gamblers from the beginning is an admirable initiative, but it might be going too far in the invasion of privacy of the individual. If they're allowed to continue, where will they stop? Power is tearing human minds apart and putting them back together in new shapes of your own choosing.
However, if you're fine with telling them your life story you will have access to tons of slot games, a cool VIP Program, and lots of different bonuses throughout the year. Their lack of a comp point system is troubling but they've gone on record saying that they're hoping to launch one soon but players who demand to be rewarded for their patronage may want to wait to join until it's finally live.
No matter what, we're ultimately happy to see that the founders have decided to go against the Swedish tradition of staying neutral and are actually picking a side, and they've chosen to stand beside the player and give them a fantastic gambling product. The only cost to you is total transparency. You must tell them everything about your life…even your darkest secrets. It's the only way that they can fully trust you, and therefore commit to you. You will submit to Mr Green.
You must love him. It is not enough to obey him. You must love him.

Game Selection:

9.5

Reputation:

8

Bonuses:

8

Customer Service:

7

Banking:

7