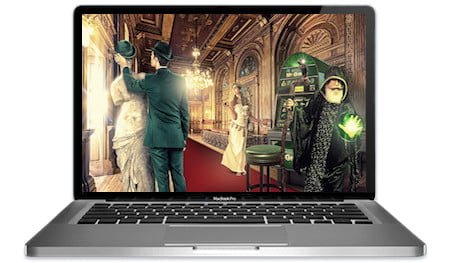 Special Offer:

100% Welcome Bonus

Your Bonus Code: QOOS

GET BONUS ➜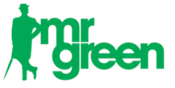 Steadily marching forward throughout the English countryside gathering supporters, Mr Green is now considered someone to admire. Don't let stuffy appearances fool you, he's definitely come to party.
Fantastic Mobile Casino
Massive Selection of Pokies
Beefy Enticements
---
---
Mr Green Casino Review
Mr Green has been dazzling patrons with a classy website and sharp digital imagery, still most ultimately sticking around for a wide range of products and award-winning customer service. This place was originally launched by an enterprising group of Swedes focusing on nordic countries, now thankfully expanding to the United Kingdom and Canada too.
An exceedingly compassionate enterprise, Green Gaming Programme was initiated to instantly identify problem gamblers upon enrollment. If flagged, members are asked to set wagering limits and reflect on the life choices and behavior that has brought them here. If someone is subsequently deemed a potential risk, different corporate communication is triggered, paired with proper oversight. Clearly this mister from another sister keeps close tabs on guests, quite possibly to a point of perversion.
This remarkable Mr Green Casino review details financial encouragements, promotions, software, and various iGaming components, resulting from hundreds of hours of backbreaking research.
Screenshots
Based on their moniker, any color palette besides green would be shocking, so designers delivered beautiful shades of emerald, shamrock, parakeet, and seafoam. Clean and lush layouts ensure anything searched is found speedily.
Click screenshots to enlarge and teleport directly into their boudoir.
Mr Green Slots
Anybody craving variety adores playing Mr Green slots due to the huge selection presented, an astonishing 1,000 machines at last count. Cherished branded titles like Battlestar Galactica Slots and Terminator 2 Slots showcasing Arnold Schwarzenegger, stand out amidst originals covering bizarre genres.
Traditionalists will be overwhelmed by a plethora of creations focusing on "Irish pots of gold", "Ancient Egypt", "cute animals", alongside every other stereotypical situation conceivable. Additionally, newer trends explore strange glowing orbs, fire-breathing dragons, and tortured souls of the undead.
Jackpots
Scant progressive jackpots are furnished, a mere 11 boasting bloated bonanzas. Everyone's favorites Mega Moolah Slots and Joker Millions Slots contrast recent releases of Holmes and the Stolen Stones Slots, At the Copa Slots, and Good Girl, Bad Girl Slots. Purses fluctuate wildly, some barely $5,000 (£) while others surpass $1,000,000 (£).
Note that if winning in excess of $100,000 (£), "Greeny" might decide to pay out through 10 installments rather than one lump sum. Evidently, everything must always be on his terms, so don't even suggest a compromise.
Mr Green Casino Bonuses
Residents of Canada and the United Kingdom will cherish this elegant tea party because Mr Green's welcome package dangles $1,200 total, plus 200 free spins on Book of the Dead Slots for good measure. Enticements are spread over five real money deposits, issuing matches of 100%, 50%, 50%, 25%, and 25%.
Don't try to snatch what's given and run away since it's necessary to repeatedly return to fill cups. Following first transactions, 100 complimentary tugs are supplied, the rest issued in batches of 20 per day, five days consecutively. Accordingly, make damn sure credits are used swiftly considering they expire after 48 hours, the original collection of 100 disappearing in a week.
All bonuses hold 35x rollovers, the standard at European operators. Although, stakes higher than $8 per spin or $0.50 a line don't count towards obligations, so stay frugal whilst grinding.
Lastly, a distinct live casino bonus returns 50% of purchase amounts up to $50 if losing on live tables. This cute booby prize softens bad hits, therefore anybody interested should seek out attractions dealt by humans.
Promotions
A name was made through countless alluring diversions, but unfortunately promotions lack substance. He seldom extends special offers or contests and when he does, usually traditional calendar occurrences like Christmas or Chinese New Year are involved. Anyone chasing constant promos or happenings will be quite disappointed with Senior Verde's dark antisocial side.
A rarity occurred in summer 2018, an opportunity to "get lucky" at Mr Green's beach party. However, most participants just went home with sand in their underpants due to the small amount of treasure. A group of cocktail-themed machines dispensed $25,000 Cash Cocktail Draw tickets featuring a leaderboard and rewards. The booty was sliced up between only 50 guests, ensuring not nearly enough meat revealed at the pig roast to satisfy luau attendees.
Then a $45,000 Coconut Cash Giveaway splashed out extras, marketers proclaiming his coconuts were filled with juicy cash prizes, yet sadly those coconuts turned out to be bone dry. Numerous folks left the event feeling unfulfilled and slightly dirty, nevertheless, it's his party and he makes the rules.
VIP Program & Comps
When socializing beside Monsieur Vert, it quickly becomes clear he takes loyalty extremely seriously. A personalized invitation could spontaneously arrive granting membership to his secret society, notwithstanding, don't show up extending hands looking for comp points to trade for capital, since exchange systems don't presently exist.
The Mr Green VIP Program was christened Club Royale and it's just as exclusive as it sounds. How exclusive? Well, it's not stated publicly how someone becomes a member, confidential summons are the sole means to cross the virtual velvet ropes. Be patient – don't call him, he'll call you.
If eventually blessed with a Club Royale invite, amenities are unlocked, namely lower rollover requirements, faster withdrawals, no deposit fees, and a personal account manager. Further, one-to-one concierge service is bestowed, a truly mysterious reward that one can only speculate about.
Once rubbing shoulders with Mr Green inside his private lounge, invitations are also acquired to join him at glamorous events around the world. Past excursions included a Miami gaming tournament, Macau gambling junket, Russian World Cup, and of course, a rowdy Las Vegas bender. Ed Sheeran fans even got front row seats at the London O2 to witness a once in a lifetime concert.
Software
Sporting a distinguished umbrella and snazzy bowler, this gallant gent is predictably popular at parties, making many friends over the years. Partnering with top software companies such as NetEnt resulted in hosting instant classics like The Invisible Man Slots, using heavyweights Quickspin, IGT, Microgaming, NYX, Blueprint, and Yggdrasil as well.
Few people see Greeny's wild side because it's strictly displayed to select individuals (and always after midnight), nonetheless he also gets down with lesser-known brands like Leander Games, who released the magnificent Megadeth Slots starring Dave Mustaine pleasuring headbangers from Vancouver to Brixton.
Surprisingly, downloadable software isn't currently available, games solely functioning in web browsers or apps.
Mobile Casino
The Mr Green Mobile Casino has won multiple awards for App of the Year, determined by iGaming's leading decision makers. Their site states it's the cure for long-winded rides home from work and dull moments at home, many visitors probably inclined to concur upon witnessing the ridiculously immense games lists. Finally something fun to rescue clientele from their boring families.
Download the iOS app for iPhone or iPad to confirm their humble assertions that it's both melt-in-the-mouth and juicy. It certainly boasts appetizing features, specifically 24/7 customer service access, full bet history, straightforward search function, and unique gifts. Alternatively, an Android version functions beautifully on devices 4.1 or later, possessing identical capabilities as the aforementioned, protecting Samsung users from feeling inadequate when comparing software with a friend.
Mr Green Banking Options
Opt for quick deposits via MasterCard, Visa, or Visa Electron if registered beforehand, a mere button tap charging the last one used and immediately issuing funds. Although, when utilizing credit or debit cards, Mr Green likes to splatter a little extra sauce on his taco, grabbing £1.25 per transaction.
Bewilderingly, peculiar rules state eWallets such as NETeller or PaySafeCard are blocked for first time transfers. Motives unclear, it can be assumed this is plainly another example of Senior Verde's controlling personality.
Anyone appreciating privacy should avoid this establishment entirely to avoid stringent regulations demanding the collection of sensitive information. For example, an excerpt from their terms decrees:
"In general, we reserve the right to verify your data at any time and without disclosing any reasons to you, including on first deposit and first withdrawal. If required for fraud and anti-money laundering purposes, we may also need to ask additional questions to identify your source of funds or source of wealth. By registering an Account with us, you are giving us consent to conduct this verification as required."
Identifying sources of wealth? This absolutely appalling overreach again establishes a pattern of abusive behavior that must not be tolerated. Possible documents requested include driver's license, passport, and national ID card, confirming investigators could demand anything and everything. It's actually kind of creepy.
Obviously, this "supervision" ensures payouts take forever, regardless of payout method chosen.
Customer Service
Mirroring all reputable operations, a contact number is provided if an issue needs personal resolution. Simply dial +44 20 3510 0870 from anywhere in the UK or Canada to reach friendly agents. Chat bubbles sit on pages facilitating easy contact, or send questions by email if not pressed for an answer.
Other Products
A massive differentiator versus competitors, the Mr Green Live Casino supplies piles of favored games besides loads never heard of. Roulette variations list Lightning Roulette, Live Speed Roulette, Double Ball Roulette, London Roulette, and London: Hippodrome Roulette, even more unearthed if continuing to dig.
Moreover, bizarre concoctions of Dream Catcher, Dragon Tiger, and Fiesta Blackjack catch eyes, the Information Section comprehensively explaining rules of each. Also, private blackjack and roulette tables are obtainable if demanding special treatment.
A gigantic Sportsbook accepts wagers on European football leagues featuring competitions such as FIFA World Cup, and Major League Soccer. Additionally, important motorsport and eSport events are offered, plus tennis, golf, and rugby.
North America's preeminent organizations NFL, NBA, and MLB money lines are posted alongside player props. Naturally, odds on professional ice hockey include NHL, but KHL, SHL, Champions Hockey League, and Hockeyallsvenskan to boot.
Lastly, bingo, keno, and virtual scratch cards guarantee something for everyone regardless of taste. Furthermore, developers have been feverishly working to unveil a 3D live casino to provide customers an immersive experience. It's referred to as Live Beyond Live and if perfected, it will be the definitive blueprint going forward.
Conclusion
Even though he's slim, sexy, and charming, Monsieur Vert may be a little too "handsy" for those valuing confidentiality, thus unwilling to send him every single personal detail. George Orwell's 1984 was mocked for decades until the internet's explosion birthing Big Data, innumerable businesses and governments now holding troves of information.
Yes, he yearns to be everybody's Big Brother, claiming it's for their own good, an impossible assertion to prove. Predictive algorithms recognizing problematic punters is an admirable initiative, but might go too far in invading privacy. If allowed to continue, they may never stop, feasibly adopting a deviant mantra of, Power is tearing human minds apart and putting them back together in new shapes of your own choosing.
However, anybody ok recanting life stories to strangers gains access to hordes of pokies, cool VIP Program, and occasional incentives throughout the year. Their lack of a comp point system is troubling, although they hope to rectify this soon.
Still, most observers agree it's nice to see the founders went against the Swedish tradition of staying neutral, indeed picking a side. Opting to support players by presenting a terrific experience, merely costing them complete transparency and individual freedom.
All shall be divulged, even one's darkest secrets. It's the only way to earn their full trust and commitment. You will submit to Mr Green's authority and charm. And remember…
You must love him. It is not enough to obey him. You must love him.

Game Selection:

9.5

Reputation:

8

Bonuses:

8

Customer Service:

7

Banking:

7