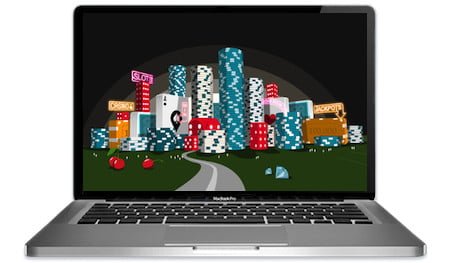 Special Offer:

200% up to $3,000

Your Bonus Code: QOOS

GET BONUS ➜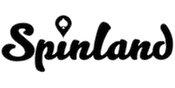 Off in the distance nestled in the mountains there's a land…of spinning. Yes, it's the Spinland Casino that's here to welcome those who are on the run from gambling tyranny in their home countries. Salvation is waiting for you.
Caters to the Working Class
No Frills VIP Program
Fair to Everyone
---
---
Some of you will be surprised with the method of salvation that's on offer in this secluded region while others will immediately embrace it. It's a firm commitment to a level playing field for all, ensuring that the citizenry of Spinland are as equal as possible and that the 99% are held in higher regard than the 1%. This is evidenced through the many terms and conditions on their website, as well as their promotions and bonuses. This is the type of online casino that Karl Marx and Vladimir Lenin would have dreamed about more than a century before – a no nonsense destination that does not glamorize the pursuit of unbridled wealth.
The powers that be in this land are only concerned with treating everyone fairly and once you have registered with them you are part of a community…a community that takes care of each other and shuns class-based power structures. They are here solely for the empowerment of the proletariat.
Without a revolutionary theory there cannot be a revolutionary movement.
Review of Spinland Casino
Oftentimes you can be dazzled and overwhelmed with the wild assortment of promotions and offers at an online casino as they are designed to reward specific players while ignoring the rest. Not here in Spinland – they keep their promos to a minimum and their free money giveaways are pretty much nonexistent. This is the only destination for those who just want to peacefully gamble and not be bothered or made to feel inadequate due to the size of their bankroll. All are equal here.
This honest and disturbingly passionate review of the Spinland Casino will tell you everything you've ever wanted to know about them – even the things you were probably too scared to ask. The sections below fully explain such important topics as their banking methods, mobile product, and customer service, just to name a few. In short, this is a different type of place that will appeal to a certain segment of the population: the working class.
History repeats itself, first as tragedy, second as farce.
Screenshots
As these screenshots of their website clearly show, their design team has opted for a minimalist theme without clutter or distractions. All of their games are clearly laid out in a uniform fashion and there are never any annoying flashing banners or popups that get in your way. Nothing was built to stand out and everything is in its place.
Click on the images below to enlarge them and bask in the methodical organization.
Spinland Slots
You obviously can't call yourself "Spinland" and not have a plethora of slot titles to choose from, so rest assured that their list of games is quite long. They've partnered up with all of the heavyweight software providers in the industry to ensure that they have tons of branded movie releases like Goonies and Ted, as well as classic television shows like Inspector Gadget and Duckula.
They also have a nice sampling of online slots based on musical performers through their alliance with NetEnt and feature the likes of Guns N' Roses, Jimi Hendrix, and Motörhead. They of course get new creations as soon as they're launched so there's always something fresh to try out there.
All of the machines are of the Instant Play variety and you don't need to download any software or install any crazy apps to gain access to them. Simply go to their website in the internet browser of your choice and everything will be available.
Also, they have an easy search capability to find exactly what you're looking in the top left corner of their navigation bar.
Jackpots
This land doesn't like to promote wealth inequality and as such they do not highlight their jackpot slot games or the huge cash prizes that are available. Therefore, you'll have to dig around like a racoon in a garbage can to find them. You can type "jackpot" into their search bar and receive 7 results with different amounts attached to each but this isn't the full list so you'll have to keep looking.
Once you go even deeper you'll see that they sometimes add extra money on branded titles such as The Naked Gun and Top Cat, as well as offering other old standards like Mega Fortune. The main criticism here isn't the number of machines, it's the length of time it takes to find them. In any event, regardless of the software company who released it, you'll be able to eventually find multiple prize amounts of over $2,000,000 there any day of the week.
Just because they idolize the model worker doesn't mean that they don't also cater to those who foolishly strive to thrive economically.
Spinland Casino Bonuses
Bonus Bandits across Canada and New Zealand have been flocking to Spinland to take advantage of the high maximum amount that they'll give you on their welcome offer. In fact, it's one of the largest in the industry, giving you a 200% match up to $3,000 plus 50 free spins on a title of their choosing. Now that's an elegant meal for the ruling class.
Then in what might be the biggest drop-off ever, the free cash keeps coming on your 2nd deposit but you'll only get a 50% match up to $250 plus 25 spins on Fortunium. For those of you keeping score at home, that's a reduction of $2,750 – yikes! Then they'll make it up to you slightly with a 100% match up to $250 on your 3rd financial transaction, which is obviously better than nothing. It can only be assumed that the goal here was to attract capitalists who believe in the extreme maximization of wealth in order to teach them the folly of their ways. A truly fair system is a fair system for all.
The bonus money comes with a 35x rollover requirement which is basically the industry standard these days. However, they have a terrible term in their fine print that will immediately repel high rollers: the maximum bet while enjoying this gift is $5. Furthermore, if you break this rule they will confiscate ALL of your winnings…and possibly have you thrown in the gulag. This is obviously no way to treat players with bloated bankrolls and it's clear that socialism is the political system of this land since they're more than happy to redistribute wealth as they see fit.
Your bonus balance disappears after 30 days so make sure you use it up before then: you must always be vigilant. Also, winnings from the free spins are capped at $20 as not to create jealousy and division amongst the community.
After you've used up these offers there's nothing else waiting for you and you will not be rewarded for future deposits. This is fairly uncommon as most places will usually throw you a small bone to get you to fund your account. Not here, though: no bonuses means no inequality.
The way to crush the bourgeoisie is to grind them between the millstones of taxation and inflation.
Promotions
Some gambling websites don't feel the need to overwhelm their players with tons of promotions, contests, or giveaways, and Spinland is certainly one of them. They understand that their customers are taking refuge with them to get away from crazy operators with too much razzle dazzle – that's why they immigrated to this land in the first place.
That said, very rarely you might get a small nugget of a promo such as a luxury vacation giveaway or whatnot, but these are few and far between. If you want glamorous prizes and slot races you'll simply have to pack your bags and move on to someplace else that glamorizes the bourgeoisie and frowns on the foco theory of revolution.
A lie told often enough becomes the truth.
VIP Program & Comps
Their website claims that VIPs will enjoy 24/7 "priority" support teams, which can only be taken to mean that "your emails will be answered by someone". That perk will be welcomed by many since it's always nice to get prompt responses to questions. Then they take the bragging up a notch by stating, "your personal VIP manager will spoil you with enhanced bonuses, regular gifting and 5-star day and holiday breaks." What?? Really?! Sounds great! Bring on the regular gifting! What types of gifts can be expected? A hammer and sickle?
Most will focus more on the "5-star day breaks" portion of their statement: is it a spa? A sky diving excursion? Ten straight hours in their re-education system of learning, understanding, and acceptance? There's really only one way to find out.
No matter what it is, you can absolutely guarantee that it will not be too glamorous or go against the principles of their party. It will most likely be a utopian zemlyachestvo that's open to members of both sexes. You will enjoy yourself.
For each according to his abilities, to each according to his needs.
Casino Software
You'll find all of the usual suspects here like NetEnt, Microgaming, and Leander, however, you won't see other giants like Playtech on their partners page. This means that you won't be able to enjoy any DC Comics Slots, however, if you're not into graphic novels you really won't care. They actually don't have that many alliances with niche studios, which is a shame since some of the smaller companies have been releasing fun creations lately.
Not aligning themselves with the working class of software providers directly goes against their beliefs and goals so this is something that should be rectified immediately. The good news is that they can really only improve in this area so the only way to go is up.
One man with a gun can control 100 without one.
Mobile Casino
As one would imagine, the Spinland mobile casino is not groundbreaking or remarkable in any way, however, it more than does the trick for those players who like to gamble on the go. It checks the usual boxes of being available on both Androids and iPhones, and is totally optimized to properly display on screens of all sizes.
You won't be able to access the full suite of games that you'll find on their desktop site due to the fact that some of them are older releases that weren't built with mobile functionality in mind. This is the case for every operator out there so you can't deduct any points from them for this.
Spinland Banking Options
You will not be overwhelmed at the list of banking options at Spinland, however, you will certainly find everything that you need. The basic methods of VISA and MasterCard are available to those who still like using plastic…and incurring the high fees that come with them. This is due to the fact that deposits with credit cards are treated like cash advances so they immediately start charging you interest on them. Also, if there are any automatic currency conversions you can look forward to receiving even more fees on the transaction.
Therefore, many people will prefer to deposit with eWallets such as NETeller or PaySafeCard since the fees are more transparent and there aren't any hidden surprises. You can even choose to move money into your account via a bank wire which is really only good for larger amounts due to the effort involved to initiate the order from your bank.
Finally, Canadian players can deposit at Spinland using Interac Online which is a simple transfer from your bank account directly to them that's relatively hassle-free. This extra financial method is clearly a reward for their adoption of a socialized health care system.
Customer Service
The customer service here will be described as "basic" by some and "adequate" by others. This is because they only have live chat support and don't offer email correspondence or a telephone number that you can call to speak to an actual human being. One can only assume that this is because not everyone can afford a telephone, thus making electronic communication the great equalizer to balance the class systems.
Sometimes – history needs a push.
Other Gambling Products
We've already documented how this land is simple and worry-free thanks to their lack of giveaways and promotions so you shouldn't be expecting any major gambling diversions other than the basic necessities. The craziest they get here is their Live Dealer Tables and even then there's not too many options available.
Their central committee has voted against a sportsbook, racebook or poker room, and don't even think about looking for bingo. Any of those things would have made this place way too flashy. That said, they do offer one virtual scratch card, Pots O' Luck.
Conclusion
If you're looking for a straightforward, no nonsense online casino, you'll want to pack your bags and move to Spinland immediately. They won't try to cater to property owners or shopkeepers with tons of glamorous offers and they won't get ostentatious with their overall games offering – just like all good systems that are based on the working class. The rulers of this land are the vanguard for the common man.
The revolution in betting websites is here and if you're a player with an average to small sized bankroll living in Canada or New Zealand, this is definitely the place for you. You will not be made jealous by contests you don't have the money to enter and you can sleep easy knowing that no one else is getting big bonuses or special deals that aren't available to you as well. This is a totally level playing field for all, with a united front based on democratic centralism. They will protect you.
Last words are for fools who haven't said enough.

Game Selection:

7.5

Reputation:

8

Bonuses:

7.5

Customer Service:

6

Banking:

6.5