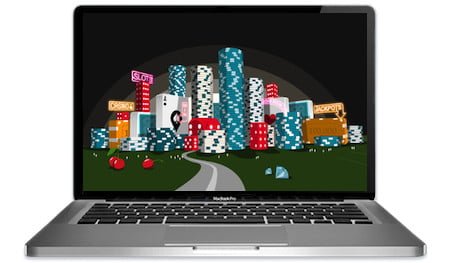 Special Offer:

200% up to $3,000

Your Bonus Code: QOOS

GET BONUS ➜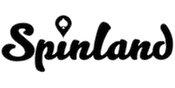 Off in the distance nestled in the mountains there's a land…of spinning. Yes,  Spinland is here to welcome anyone running from tyranny in home countries. Salvation is waiting.
Caters to the Working Class
No Frills VIP Program
Fair to Everyone
---
---
Some might be surprised by the method of salvation dispensed in this secluded region, despite certain individuals instantly embracing it. It's a firm commitment to a level playing field for all, ensuring Spinland's citizenry are equal, the bottom 99% held in higher regard than the top 1%.
Many terms and conditions prove this, besides a general lack of promotions and rewards. This is the type of iGaming operation Karl Marx and Vladimir Lenin would have dreamed about more than a century before, a no nonsense destination that doesn't glamorize the unbridled pursuit of wealth.
Those in control are solely concerned with treating everyone fairly and once registered, a community is joined. A virtual society taking care of each other whilst shunning class-based power structures, existing entirely for the empowerment of the proletariat.
Without a revolutionary theory there cannot be a revolutionary movement.
Spinland Casino Review
Oftentimes, events at online casinos can dazzle, primarily designed to benefit specific clientele while ignoring the rest. Thankfully, promos are kept to a minimum and giveaways are basically nonexistent here. Folks seeking peaceful experiences aren't bothered here or made to feel inadequate due to bankroll size.
This honest and disturbingly passionate Spinland Casino review explains everything to know before joining, even details numerous people are too scared to ask. Important topics cover banking methods, mobile product, and customer service. In short, this is a different breed of website nurturing an under-appreciated population segment: the working class.
History repeats itself, first as tragedy, second as farce.
Screenshots
As these screenshots decidedly show, their design team chose a minimalist theme excluding clutter or distractions, fabrications clearly presented in uniform fashion without annoying flashing banners or pop ups. Nothing was built to stand out and everything is in its place.
Click images below to enlarge and bask in methodical organization.
Spinland Slots
A company can't call itself Spinland if it is deficient of a plethora of one-armed bandits, so rest assured their games list is quite long. Partnering with heavyweight software providers ensured plenty of branded movie releases like Goonies and Ted, amidst classic television gems Inspector Gadget and Duckula.
A nice sampling of online slots celebrating musical performers is afforded via a union with NetEnt featuring Guns N' Roses Slots, Jimi Hendrix Slots, plus Motörhead Slots. New creations arrive upon launching, guaranteeing something fresh is always found.
All technology is Instant Play, downloading software or apps not needed, a simple internet browser of choice enough to access everything. Also, straightforward search capability facilitates finding exactly what's desired in seconds.
Jackpots
This enterprise doesn't promote income disparity, choosing not to highlight jackpots or associated cash prizes, hence, it's necessary to wildly dig around like a hungry racoon in a garbage bin. Typing jackpot into their search bar yields seven results holding various amounts, albeit it's not the full catalog.
Once going deeper, users learn that sometimes extra purses are added to trademarked titles including The Naked Gun Slots and Top Cat Slots, amidst old standards like Mega Fortune Slots. A main criticism isn't the number of machines, it's the length of time to locate them.
In any event, eventually multiple windfalls over $2,000,000 appear, regardless of manufacturer. Just because the model worker is idolized doesn't mean they don't also cater to those foolishly striving for individual prosperity.
Spinland Casino Bonuses
Residents of Canada and New Zealand come in droves to take advantage of the Spinland welcome bonus and its lofty maximum. Extending 200% matches to $3,000 plus 50 free spins on select pokies, it's undeniably an elegant feast for the ruling class.
Then in what might be the biggest drop-off ever, incentives continue on second transactions, but merely 50% to $250 plus 25 tugs on Fortunium Slots. For anybody keeping score at home, that's a $2,750 reduction, slightly redeemed by a 100% to $250 on third transfers. It could only be assumed the goal was to attract capitalists believing in extreme maximization of wealth, in order to teach them the folly of their ways. A truly fair system is a fair system for all.
Supplementary funds possess 35x rollover obligations which is industry standard. However, a terrible line of fine print abruptly repels high rollers, since maximum bets when enjoying the gift are $5. Furthermore, if breaking this rule, winnings are confiscated, patrons conceivably ending up in the gulag as well. This is horrible treatment of elites possessing bloated bankrolls and socialism is categorically being enforced, rulers more than happy to redistribute assets as they see fit.
Complimentary balances disappear after 30 days so spend it quickly. Additionally, gains from gratis yanks are capped at $20, protecting the community from jealousy and thus division.
After initial offers are consumed, nothing else awaits and future financial undertakings won't be acknowledged. This is absolutely uncommon, innumerable rivals at least dangling small carrots to encourage loyalty. Not here though, because financial inequality would unquestionably lead to social inequality.
The way to crush the bourgeoisie is to grind them between the millstones of taxation and inflation.
Promotions
Some iGaming sites don't flood players with typical promotions, contests, or giveaways, and this regime is definitely one. They understand customers take refuge here to escape crazy competitors displaying too much sparkle and glitter, a main reason why most initially immigrate.
Still, very rarely a little bone may be tossed to the masses such as luxury vacations or similar, notwithstanding these are few and far between. If craving extraordinary prizes or competitions, pack up and move someplace else celebrating the bourgeoisie, turning backs on the foco theory of revolution.
A lie told often enough becomes the truth.
VIP Program & Comps
Propaganda posted throughout their website claims VIPs enjoy 24/7 "priority" support teams, which presumably means "emails will be answered", certainly a generous perk. Bragging is then taken up a notch, your personal VIP manager will spoil you with enhanced bonuses, regular gifting and 5-star holiday breaks. This is an extremely odd twist, although maybe gifts include a hammer and sickle.
Most visitors will focus on "5-star day breaks" wondering if it's a spa, sky diving excursion, or ten straight months in their re-education camp preaching learning, understanding, and acceptance. Nevertheless, it's guaranteed not to be glamorous or contradict party principles, probably a utopian zemlyachestvo open to members of both sexes.
For each according to his abilities, to each according to his needs.
Software
Top software providers NetEnt, Microgaming, and Leander were enlisted, conversely, alternative giants like Playtech were avoided. Consequently, several popular branded machines aren't accessible, but if dismissing blockbuster movie franchises, omissions will be negligible. Surprisingly, alliances with niche studios weren't formed, a shame considering some smaller companies have been releasing fun diversions lately.
Naturally, not aligning with the working class of software engineers directly challenges the party's stated beliefs and goals, thus requiring swift rectification. The good news is they can only improve from here.
One man with a gun can control 100 without one.
Mobile Casino
As anyone would imagine, their mobile casino isn't groundbreaking or remarkable in any way, however, it does the trick for comrades on the go. It's unsurprisingly compatible with both Android and iPhones, totally optimized to display properly on all screen sizes.
The full suite of desktop games isn't attainable due to some being older, not originally built with mobile functionality in mind. This is universal for every operator though, so points cannot be deducted.
Spinland Banking Options
The list of Spinland banking options is far from overwhelming, yet selection is tolerable. Predictably, VISA and MasterCard are available but incur excessive fees through purchases being treated as cash advances and immediately collecting interest. Moreover, automatic currency conversions possibly eat up even more.
Accordingly, countless clients prefer utilizing eWallets such as NETeller or PaySafeCard for transparent costs lacking hidden surprises. Profits may be claimed via bank wire, solely practical for larger sums since serious time and effort are involved.
Finally, Canadians could opt for Interac Online, a relatively hassle-free transfer from personal bank accounts, unmistakably a reward for adopting socialized health care.
Customer Service
Customer service is described as "ordinary" or "average", as only live chat is offered without email or telephone capabilities. One assumes this is because not everybody can afford a smartphone, electronic communication being the great equalizer balancing class systems.
Sometimes – history needs a push.
Other Products
Anything more than casino-centric products would be a lavish display of unnecessary opulence, therefore shunned for obvious reasons. Strictly furnishing basic necessities, live dealer tables emerge as the most grandiose attraction.
Their central committee voted against a sportsbook, racebook or poker room, even forsaking bingo. Any of those would make this outfit way too flashy, a solitary virtual scratch card of Pots O' Luck given as extra nourishment.
Conclusion
If yearning for a plain operation neglecting bells or whistles, saddle up your plow horse and hastily trot to Spinland. Refusing to bow to property owners or shopkeepers with opportunities for alluring riches, game selections are anything but ostentatious, just like all proper systems based on the proletariat. Rulers of the land are the vanguard for the common man.
The iGaming revolution has arrived, so if clutching a tiny bankroll whilst living in Canada or New Zealand, perhaps check them out. You won't be made jealous by unaffordable contests, sleeping easy knowing no one else is getting big bonuses or special deals not also available to you. This venue is a communist's wet dream, policies forming a united front rooted in democratic centralism. They will protect you.
Last words are for fools who haven't said enough.

Game Selection:

7.5

Reputation:

8

Bonuses:

7.5

Customer Service:

6

Banking:

6.5