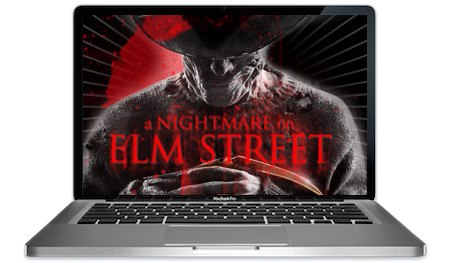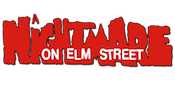 A Nightmare on Elm Street Slots
The terrifying Freddy Kruger is back in Nightmare on Elm Street Slots, bringing horror and cash prizes directly to your home. This game is frighteningly realistic so whatever you do, don't fall asleep.
One of the Creepiest Slots Ever Made
Stays True to the Film
Not for Anyone Who is Easily Scared
---
---
Review of A Nightmare on Elm Street Slots
If you watched horror movies in the 1980s, Freddy Krueger is a character who probably still triggers panic attacks whenever you think of him. Possessed children singing, "One, two, Freddy's coming for you," is still one of the creepiest refrains ever put into film so only the bravest should venture into this terrifying world.
Anyone over 30 years old knows just how scary the original Nightmare on Elm Street movies were. This was due to both the extremely disturbing character of Freddy and the fact that he attacked you in your sleep so you were powerless to defend yourself. And of course, everyone falls asleep eventually.
I loved these movies as a child and anytime I was hosting a sleepover and we got to rent VHS tapes, my pick was always one of the films in the series. Now even though this slot is technically based on the recent reboot of the film from 2010 and not the classic version, this review is still going to be a little biased because Freddy will always have a special place in my heart…and in my furnace room.
Before you read any further you should know that this is one of the most graphically-violent games we've ever played and it's definitely not for those who are easily scared. No one will blame you if you want to turn around now before it's too late.
Screenshots
There are many disturbing images in this release and even the most grizzled horror movie fan might be taken aback. We are providing you with a few of the tamer ones so you get an idea of what you'll experience if you choose to play. Blood-splattered symbols and frightened faces cover the reels, and scary images are strewn throughout the various areas.
Storyline
The parents in the fictional town of Springwood, Ohio hold a dark secret: several years ago they banded together to kill Freddy Krueger after he was acquitted on a technicality at the conclusion of his trial for murdering young schoolchildren. Now Freddy has returned to get his revenge by murdering the teens of the town in their dreams, which also kills them in real life.
This was the basic plot of one of the most successful horror movie franchises of all time that was eventually rebooted in 2010 with a marginally successful remake. Most fans agree that the worst sin committed by this film was that the producers thought that Freddy could be portrayed by anyone other than Robert Englund, and therefore boycotted it.
This new Nightmare on Elm Street release is based on this latter version of the movie, which didn't resonate well with fans of the original films. The storyline tries to loosely follow the plot of the 2010 version, however, there really isn't much of a narrative to get behind. In an attempt to jog your memory the machine plays select video clips from the movie if you hit certain combinations. However, again be warned: all of these clips are quite violent and frightening but if you were ok with the blood and guts in the movie, you won't be shocked at all with what you'll see here.
Unique Symbols
The unique symbols in A Nightmare on Elm Street are a nice mix of playing card ones of the 10 through to the Ace and the five main characters from the film. If there were any more characters than that and the reels would have definitely been too crowded so it's a nice balance.
It's weird to see Jackie Earle Haley's name beside Freddy instead of Robert England's so lets just quickly move on…
10
J (Jack)
Q (Queen)
K (King)
A (Ace)
Jesse (Thomas Dekker)
Nancy Holbrook (Rooney Mara)
Quentin Smith (Kyle Gallner)
Kris Fowles (Katie Cassidy)
Freddy Krueger (Jackie Earle Haley)
Freddy Silhouette (Wild)
Freddy's Glove (Scatter)
"Never Sleep Again" (Bonus)
You had to know that the Dream Master was going to be the best with 2,500 coins for 5 in a row. Then surprisingly, Kris Fowles beat out Nancy for the #2 position paying 1,000 coins for five across the reels. The next three best ones are Quentin, Nancy, and Jesse with 750x, 500x, and 300x respectively for 5 of a Kind.
Here are some other ways to boost your balance:
3 or more grotesque Freddy faces triggers a scary movie clip and a "Wild x 2".
3 or more Wilds in a row gets you a "Come out and play" bonus of a random amount/multiplier.
5 Wilds on any payline that you've wagered on will pay 10,000 times your bet amount.
Expanding Wild on reel #3 gives you a 2x multiplier.
If you get a Wild on reels #1 and #5 in the same spin they will throb and say "Pick Me" and you have a choice on which you would like to select, with different amounts hidden behind each. They usually don't reveal really large stack of cash and 2x to 4x your bet size is quite common.
Jackpots
There are two jackpots in this machine, "The Nightmare on Elm Street" and "The Freddy Kruger". One is an in-game jackpot with a maximum payout of 10,000 coins and the other is a progressive that's linked across a network of participating online casinos who contribute to it.
The Freddy Kruger Jackpot is simply a random cash amount that can go off at any time but it's dependent on the number of paylines that you are wagering on. So technically in this rare instance, it is true that if you are wagering more money per spin you have a greater chance of hitting it.
The other one is a progressive jackpot that is awarded at random, with no rhyme or reason as to how it is hit. These types of prizes are always both fun and frustrating for obvious reasons.
Bonus Rounds
There is one main feature in A Nightmare on Elm Street called "Never Sleep Again", as well as a "Pick Me" side game, and it's activated by getting 3 bonus symbols in a single spin. The goal is to pick and choose items that will help you stay awake so that Freddy doesn't enter your dreams and murder you, which is nice if you can help it. There are four levels to this area and each one offers larger prizes as you progress.
In a bloody, horror-style font there's an evil message saying, "Freddy's waiting for you in your dreams. A drink might keep you awake." There are five different beverages waiting for you: coffee in a traditional coffee mug, a coffee in a to-go mug like you would get at Starbucks, coffee in a cheap paper cup like the kind you would find in a 1970s police station, a can of energy drink that resembles Red Bull, and a big yellow bottle of something with a red lightning bolt on it.
You click an item and a number is revealed and if you don't select an item that gives you a "game over", you are then taken to a fuse box where you can choose 1 of 5 old switches to turn. Again, 4 of them give you numbers while one of them gives you a "game over" message.
If you get another number you are then taken to an address book with names and phone numbers scribbled in it that is surrounded by an old doll, a few pairs of scissors and a bloody telephone – it's quite the horrific spectacle. You must then pick the correct phone number on the pad without selecting the dreaded game over one. Two of the five will end your bonus round, while 3 have prizes that will be added to the previous two that you revealed.
The final total that you collect will then be multiplied by your bet. For example, if you get a 5 and a 5 to total 10, and you were wagering $7.50, you would receive $75, (10 x $7.50). Once it's all over a scary clip from the movie plays in an effort to further terrify you.
The Pick Me feature is triggered when a Wild shows up on reels #1 and #5 at the same time, with the silhouette of Freddy Krueger. Two Pick Me symbols can appear anywhere on the board and you must click one of them to reveal a prize but sometimes it will give you the chance to pick again depending on what it says.
Free Spins
The free spins for this machine seem plentiful for some reason but the actual math behind it is a mystery. Three or more Freddy's Glove Scatters triggers the event and it seems to fall onto the reels more than normal…perhaps it's just the Dream Master playing tricks on us again.
Here are the free spins you can trigger:
3 scatter cards gives 10.
4 scatter cards gives 20.
5 scatter cards gives 30.
You can also win more gratis games while freerolling so they can really start to pile up if you get on a good winning streak.
Graphics
One of the most disturbing things about the graphics in this title is that Freddy's darkened image is behind the reels the whole time. Sometimes you might find yourself staring into the blackness where his eyes would be, getting lost in the moment, and becoming distracted by his trademark striped sweater. So be careful – you just might find yourself sucked into his twisted world if you stare at him too long.
Seriously though, it's important to note that most of the graphics are blood-soaked. Whether it's the reels, the movie character's faces, Freddy's glove – everything is covered in plasma. Many of you probably aren't into horror and graphic images so feel free to pass on this one and opt for something else.
Audio & Soundtrack
The audios are obviously very scary: wind blowing, distant screaming, heavy metal doors banging shut, (which is probably a reference to the school furnace in which Freddy was murdered by the angry parents), as well as other horror movie sound effects that will leave you feeling generally creeped out and on edge.
Also, when you have two Never Sleep Again symbols fall on the board, the music and sound effects intensify as the other reels stop which helps to build the suspense and anticipation for what's about to come next. The game really does do an excellent job of creating a horrific setting and keeping you on the edge of your seat.
Conclusion
Any fan of the original Freddy films or even the reboots will definitely enjoy this title since the software designers did a great job of staying true to the movies, but also keeping things modern with such things as HD video clips. In terms of the actual features, the steady stream of free spins and fun bonus rounds will have even casual viewers of Freddy enjoying themselves too. Of course, the main highlight is when the Expanding Wilds start dropping and your bankroll starts to gets boosted big time.
Lastly, it needs to be repeated one more time: this release is not for the weak of heart or those who scare easily because it's positively dripping in blood. Horror fans will be ecstatic with this one but everyone else will be running for the exits screaming.
Random Video of A Nightmare on Elm Street
It's amazing that over 30 years later this movie trailer is still frightening and doesn't seem dated at all. Check this clip out before trying A Nightmare on Elm Street Slots to make sure that you have the stomach for it. And whatever you do…Don't. Fall. Asleep.