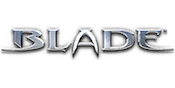 Ever since his mother was ravaged by a vampire he has been roaming the earth hunting the blood-thirsty creatures in an attempt to save the world. Now you can join him in his creepy quest to eradicate the undead predators in Blade Slots and chase cash and jackpots along the way.
Blade Split Feature
Tons of Animated Symbols
Marvel Progressive Jackpot
---
---
Review of Blade Slots
I never read a lot of Blade comic books growing up because none of my friends on my street bought them, and my major source of new comics was trading with them. However, I watched the first movie in 1998 and became an instant fan. The casting for the film was perfect and Wesley Snipes, (or "Wesley Pipes" as I affectionately refer to him), played the cold-hearted, half-vampire to perfection.
To be honest, Blade isn't on my list of Top 10 Marvel Heroes, but I was still very excited to give this game a try. We're talking about a half-dead vampire hunter who kicks butt every time he leaves the house – there's a great story behind this character. Unfortunately, I was pretty disappointed with pretty much every aspect of this game, and I think that most of you will be too.
This review will break down everything you need to know about the bonuses, free games, and features, in an attempt to save your bankroll from the bloodsuckers.
Screenshots
I feel that the screenshots below give you a good idea of what you're in for with Blade Slots. It doesn't have the most interesting design, and the game already feels dated even though it was only released a few years ago. And yes – these images are of the most exciting parts of the game. Trust me, I looked hard for something interesting to show you, and this was all I could come up with.
Storyline
Eric Brooks never knew his mother because during his birth she was eaten by a fake doctor who was really a vampire. The good news is that this encounter gave Eric enzymes that resulted in him being immune to vampire bites. Growing up while fighting in gangs he developed a love of knives – so much so that it earned him the name "Blade".
After saving a strange, old man from a vampire attack as a child, the man took him in and trained him in the art of vampire hunting. It was this man, Jamal Afari, who taught Blade everything he knows about combat. As an adult, Blade battles run-of-the-mill night stalkers, as well as Dracula himself, in a quest to avenge his mother's death and rid the world of the evil ghouls.
This game from Playtech takes you along Blade's journey, and awards you cash as you help him defeat his enemies. Unfortunately there really isn't a storyline in the game other than Blade growling at the screen, and Mercury clawing at the air – and if this is enough of a story for you, you have a better imagination than I do.
Unique Symbols
The game's designers could have spruced up Blade Slots with some interesting unique symbols from the movie, or the graphic novels, and included characters like Federico Valencia, Bitsy, Union Jack, Blackout, Rotwrap, or Stonecold. Instead they chose the easy route of just slapping a Ten, Jack, Queen, King, and Ace into the game. At least they had the decency to add a cool "blood dripping" effect to these symbols if they are used in a payline win.
To be fair, Playtech did add in some traditional items from the comic book like Skyrim, so they do deserve credit for that. Here's the full list of the unique symbols used in the game.
10
J (Jack)
Q (Queen)
K (King)
A (Ace)
Garlic-filled Silver Bullets
Adamantium Darts
Acid-etched Swords (Skyrim)
Machine Gun
Mercury
Blade Split (Bonus)
Blade Logo (Scatter)
Blade (Wild)
I will go into details about this particular game feature in the sections below, but the coolest thing about Blade Slots is that you can actually hit 6 of a Kind if you get the Blade Split symbol. Taking this into account, the Blade Wild symbol is the highest-paying in the game and gives you 2,500 coins for 5 of a kind, and a staggering 25,000 coins for 6 of a kind. The next best symbol is Mercury who gives you 1,000 coins for five on the board, and 4,000 for six.
Jackpots
Like all Marvel-branded online slots games, Blade is linked to the "Marvel Multi-Level Mystery Progressive Jackpot". I find this jackpot to be both frustrating and exciting for the same reason – you never know when it's coming. It can go off during any spin, at any time, and with any bet amount. Marvel claims that the more you wager per spin, the greater your chances are of getting into the jackpot round, although there's not many details available on this.
Once triggered, you are brought to a bonus area where you choose squares until you have matched 3 of the same type of jackpot, and you are then awarded the corresponding jackpot amount. There are four different prizes available, with the best one usually paying a minimum of $25,000.
I guess that since Blade Slots gives you the opportunity to get Six of a Kind during the regular game, we should consider hitting six Blade Wilds and receiving 25,000x your wager as a type of jackpot as well.
Bonus Rounds
In what is easily the game's biggest disappointment, Blade Slots does not have a true bonus round. Instead it relies on its free games to satisfy players who are looking to mix up the action with a good bonus feature. They basically combined a "Free Spins Mode" with a "Bonus Round", since the game gives you free spins that dish out higher prizes thanks to special bonus multipliers.
As touched on above, one aspect of the game that could be considered a bonus is the "Blade Split Symbol Feature". Whenever this symbol lands on the 5th reel of a winning pay line, Blade draws his sword and splits it in two for you making it two of the same symbol. This means that it is possible to hit six of a kind – I'm not sure that I've ever seen that in a game before. Every symbol except for the scatter can be split, but they actually even allow that to be split if the scatter is replacing an extra Wild during Free Games Mode. Not too shabby.
Free Spins
Three Blade logos anywhere on the reels takes you into the Free Spins Mode, and you will be awarded with 15 free games each time. When freerolling the Scatter symbols become an extra wild symbol, which of course increases your chances for big wins.
The free spins round will start you with a 2x, 3x, 4x, or 5x multiplier, with the amount being chosen at random, and I imagine that most players will agree that it's quite frustrating that you can't influence this multiplier amount in any way. Be warned: every time you encounter a losing spin the multiplier drops down one level, so this just adds to the pain of not winning any bonus cash during a spin.
Playtech thankfully allows you to win unlimited extra spins while in free games mode, and it can be re-triggered any number of times.
Graphics
Although the imagery is far from "cutting-edge", the graphics of Blade Slots come together to provide a strangely entertaining game when played in small doses. Some symbols drip with blood when you win, while others spring to life in threatening and menacing ways. So yes, if you are someone who likes your slots games to be aggressive with you, you will probably enjoy this one.
There are many symbols that become animated when used in a payline win, whether it's Blade drawing a sword to cut a Split Symbol in half, or grabbing a gun to shoot you in the face with. Actually, I should make this point clear – in a big win, Blade's hand appears and grabs his machine gun and he turns and points it at you. He then pulls the trigger and an explosive flash goes off. So if you are the kind of person that does not like guns pointed at you, even fake ones, you will not want to play this game.
Audio & Soundtrack
There's not really much to comment on regarding the audios in Blade Slots. They're quite simple but when you hit a winning combination with the Wild symbol, you will hear a heavy rock guitar blare as the animations do their thing. This audio is a vast contrast to the sound that you hear when you land a smaller win, which is the classic slot synth sound of, "doo dee dee dee doo doo durn". You know the melody I'm talking about, it's the one that you hear on every casino floor when you're walking through the slots area.
The one strange thing that I have to mention is that the soundtrack during the free spins mode sounds a lot like the beginning of a Coldplay song. I'm serious. Go play until you enter the free games feature and then tell me that I'm wrong. You can't. It's strangely out of place considering that this game is about the fiendish appetites of the undead.
Conclusion
Although this is not my favorite Marvel Slot game by any means, it is still entertaining to play for short periods of time when you're in the mood. Any diehard Blade fan or Wesley Snipes groupie will certainly enjoy taking the game out for a few spins, so if you fall into one of these categories, fill your boots.
However casual fans of the comic book or movie will probably tire of this game quickly. There's not enough excitement or features to keep the average player entertained, so I think that most of you will want to put on your garlic necklace and drive a stake through the heart of this disappointing day walker.
Don't let this half-ghoul suck your blood – or your bankroll.
Bonus Video of Blade Slots
Well now that I've bashed this game, I might as well ruin the movie too. Here's the guys from CinemaSins doing their take on "Everything Wrong with Blade". Warning: tons of spoilers, and a lot of gore…