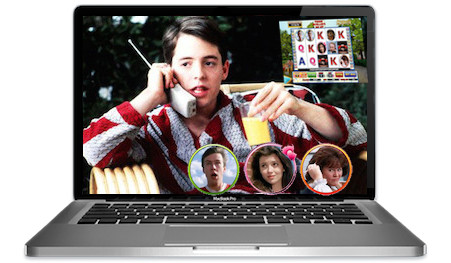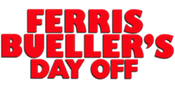 Ferris Bueller's Day Off Slots
Have you ever wanted to skip school but chickened out because you didn't want to get into trouble? Well Ferris Bueller is here to help you cut class, pick up your friends for a day of misadventure, and boost your bankroll.
One of the Greatest Teen Movies Ever
Hilarious Bonus Round
Hollywood Jackpot
---
---
Review of Ferris Bueller's Day Off Slots
For over 30 years fans of Ferris Bueller's Day Off have been devout followers of the film's teachings and quote the script nonstop when talking to others who feel the same way about this timeless classic. In short, the people who like this movie really like it, sometimes to the point of obsession.
Therefore, this release is absolutely going to blow away many players out there, especially those who were around in the 1980s. It's actually quite shocking that it was even created in the first place.
If you're reading this expert review of Ferris Bueller's Day Off Slots I would imagine that the movie was an important part of your childhood, just like it was an important part of mine. It was fantastic to find out that skipping school was actually an art form that could be practiced until perfected. Although most of us never utilized a mannequin or stole a sports car, we did like to skip class just as much as every other red-blooded American youth. So yes, you can expect that this review is going to be quite biased and dripping with nostalgia. (As it should be.)
It's interesting to note that director John Hughes died in 2009 and this title was released in 2010: would he have allowed it to be made if he was still alive? It's probably best not to dwell on that question for too long…we have a fun gambling game to talk about.
Screenshots
The screenshots below show you exactly what this machine has to offer: decent graphics and tons of fun symbols that feature characters from the movie. Yes it's starting to look a little old but given the fact that the original film was made in the 1980s, it kind of looks like it's supposed to be that way, don't you think?
Click on the images to enlarge them and get a nice blast from the past.
Storyline
If you don't know the storyline of Ferris Bueller's Day Off, stop right now and go watch the movie and then come back and continue reading. Seriously. This release is for fans of the film only and it's reasonable to assume that anyone who's never seen it would probably walk away scratching their heads wondering what the heck they just saw.
For those who would like a refresher, here's a quick summary of the plot: a popular high school student is trying to skip school for the day to enjoy everything that life has to offer. He wants to share the experience with his girlfriend Sloane and his best friend Cameron. All three of these characters have their faults but learn valuable life lessons throughout the day that help them to grow as people. They also have tons of fun bopping around Chicago as they hide from high school principal Ed Rooney at every turn.
Their highlights include: performing in a parade, attending a Chicago Cubs game, eating at a fancy restaurant, and enjoying thoughtful strolls through local art galleries. Then after an unfortunate accident with a 1961 Ferrari 250 GT California, Cameron is forced to confront his issues with his father and finally stand up for himself, taking one more step towards becoming an adult.
This title doesn't get into the deeper issues of resentment, isolation, or the existential meaning of life that John Hughes films are famous for, and instead focuses on the characters and the funnier moments from the film. The plot isn't too intricate but it's just enough to keep rabid fans happy.
Unique Symbols
Let's just go ahead and address the elephant in the room right off the bat – there are no Matthew Broderick symbols anywhere in this game. It is a travesty, a shame, and almost downright criminal, but it can be assumed that Matthew didn't want to license his face to this release and we are therefore forced to accept his decision. Although, we obviously can reserve our right to complain about his decision and hold on to our hopes that there's a second version someday that includes him…and Ben Stein as the "Economics Teacher"…Bueller? Bueller?
The software developers try to make up for Matthew's absence by bribing us with a Wild that automatically doubles your cash prizes when used in a payline win but we'll need much more than that to get over the situation. Here's what's included:
Q (Queen)
K (King)
A (Ace)
Red 1961 Ferrari GT California
Family Dog (Rottweiler)
Grace (Edie McClurg)
Cameron Frye (Alan Ruck)
Sloan Peterson (Mia Sara)
Edward R. Rooney (Jeffrey Jones)
Save Ferris Button (Scatter)
Ferris Bueller's Day Off Logo (Wild featuring Lyman Ward as Tom Buller & Cindy Pickett as Katie Bueller)
A strange thing about this machine is that it's one of the only ones in existence that only uses a Queen, King, and Ace without a Jack and/or 10. Another oddity is that Ed Rooney is the most valuable, giving out 5,000 coins for Five of a Kind. It appears as if NYX wanted to put a twist on the fact that Ferris never wanted to see him in the movie but now players want to see him as much as possible in the game.
The next most valuable is Sloan with 500 coins for 5 in a row, and then Cameron and Grace each give you 200 for the same. And as much as we love everything that Edie McClurg has ever done in her career, there's no way that her symbol should be paying out as much as Cameron Frye's. Period.
Jackpots
The Ferris Bueller Slots Jackpot is part of the "Hollywood Jackpot" network that is shared over many machines, spanning numerous online casinos. It's won at random while playing but cannot be triggered during free spins. If you hit it you will be taken to the special area where you will select up to four tiles that will reveal Gold, Silver, or Bronze film reels, which give you 10, 5 or 3 points respectively.
Your points then determine whether or not you move up to a better level, with each tier giving you the opportunity to win larger amounts of free cash. Each time you move up the board is reset and you get four more selections.
Supposedly, the more you wager, the better your chances are of triggering the jackpot, however, it's unknown how this would be calculated or what the details are. There are five different prizes that can be won in this feature, with the average win amounts being around $15,000 each time.
Bonus Rounds
One of the best bonus rounds ever put into an online slot game is here and it's called the "Kick the Car Feature" and every fan of the movie will immediately know exactly what this is about. The scene is taken from the one where Cameron finally loses his cool in his father's glass-walled antique car garage and starts kicking the front of his dad's prized 1961 Ferrari GT California.
Once you click the "Go" button Cameron will unleash on the car, with each boot revving the speedometer higher. You really want him to kick the heck out of it because the final speedometer amount serves as a multiplier on your original wager. The faster the "speed", the more extra cash you'll have in your pocket because instead of MPH the speedometer has multiplier amounts of 2x all the way up to 12x.
You access the Kick the Car Feature by getting the Ferrari GT on reel #2 and Cameron on reel #4 during the same spin, which sadly cannot happen if you're freerolling.
The round of course ends with Cameron's emotional question of, "What did I do?".
Free Spins
You can win yourself some Ferris Bueller free spins by hitting the Fake the Parents Feature via three or more Scatters anywhere on the reels. This one is a little tricky because you actually have to use your mouse and click to push the keys on the virtual synthesizer to increase your potential to win cash.
You find yourself in Ferris' bedroom where you choose which synth keys to press, with each revealing an amount of free spins or multipliers, accompanied with funny clips from the movie. You can't press every key on the synthesizer but you know which one's you can because they light up when you hover over them with your mouse pointer. At the end of the round your total number of spins is then revealed as Ferris hacks into the school computer and reduces the number of absent days on his report card.
In an awesome twist, you are able to re-trigger more gratis games while freerolling and you will receive the same number of spins with the same multiplier amount as you continue on. The maximum number you can get is 18, with a max multiplier of 6x your original wager.
Graphics
Make no mistake: these graphics are by no means going to blow your mind or dazzle you with their brilliance. However, the good news is that they don't have to because they succeed in their only job, which is to transport you back to those wonderful days of cutting class in high school…and of course remind you of the first time you saw the movie.
Another unexpected and cool visual effect is the secondary imagery in the Fake the Parents Feature. Many will feel that they should have included more unique backgrounds like the bleachers at the baseball game or a high school classroom, but ultimately we have to be happy with what we've been given.
Audio & Soundtrack
This title is stuffed with hilarious and unique audios from the original film and they will of course have you smiling. Two that come to mind are a funny video clip of Sloan saying "the Sausage King of Chicago" when her symbols are involved in payline wins, as well as Ed Rooney growling, "Your ass is mine!"
Some of the funniest sounds from the film will be triggered when you click on the various paylines: you will hear the fake sneezes, Cameron coughing, or the Rottweiler barking. Do yourself a favor and click the payline selector in the user controls up and down quickly to hear all of them perform "music". (You'll figure out what this means when you try it for yourself.)
The song that plays during the free spins mode is totally weird and it doesn't sound like it was in the original film. It's an '80s inspired jam that has a repetitive synthesized beat so you '80s kids will surely be nodding along to the tune.
The only other audios of note are the old school NYX sounds of a one-armed bandit lever being pulled each time you press the button and the "horse galloping" sound as the reels fall on the board. Veterans of NYX releases will already be quite familiar with these trademark noises.
Oh, there's a car honking sound when you're in the regular mode and the Ferrari lands, which does get annoying…you start to feel like you're stuck in traffic even though you're sitting in the comfort of your own home.
Conclusion
If you grew up in the 1980s this machine is going to hit you with a ton of nostalgia so you should definitely give it a try – you won't be disappointed. It's amazing that 30 years later Ferris is still the "righteous dude" we remember him as.
Offering a great bonus round and free spins mode, you don't have to be the Sausage King of Chicago to enjoy this game's campy graphics, and the hilarious audios really do elevate it to a high level. It's absolutely one of the best movie-themed slots you'll find out there, even though it's now been many years since it was first put out onto the market.
In closing, we should always try to remember the great advice that Ferris gives at the end of the movie, Life moves pretty fast. If you don't stop and look around once in a while, you could miss it.
Truer words have never been spoken on film. Save Ferris!
Random Video of Ferris Bueller
We all know that there's only one video that this review can end with and that's "Oh Yeah" by Yello. So here's a nice compilation video with scenes from the original movie…chicka chickaaa!