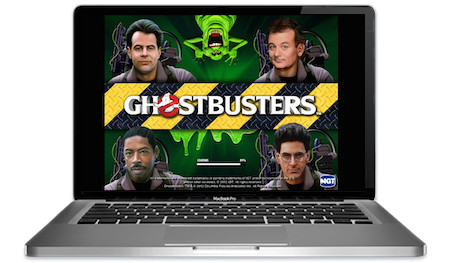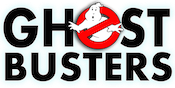 "Who ya gonna call?" was the only question on people's minds in 1984 and now we're asking it again in Ghostbusters Slots by IGT. But be on the lookout for Zuul, Slimer and other ghosts as you grab your cash prizes and bonuses.
One of the Biggest Movies of the '80s
Tons of Special Features
Amazing Graphics and Animations
---
---
Review of Ghostbusters Slots
Nobody really knew what a "summer blockbuster" was before Ghostbusters was released in the summer of 1984. This film had it all: popular movie stars at their peak, a fantastic script, great special effects, and a rocking soundtrack. There's just no way this movie wasn't going to be a smash hit.
Like most parents in North America that year I was bombarded with pleas from my children to take them to the film so I finally gave in – only to be harassed the next day to take them to see it again! After negotiating with them to get some chores done, we went again the following week and it was just as funny the second time around. Saturday Night Live was actually funny in those days so it was nice to see the original stars hamming it up in hilarious roles on the big screen.
After seeing the film in the theater I watched it every time it came on television and I laughed just as hard as I had in the mid '80s when I first saw it. The writing and the acting is just so darn good.
And there you have it – I'm admitting to you right from the beginning that this review is being written by a huge fan of the movie. So let's dive into this professional review of Ghostbusters Slots from IGT while keeping an eye out for Slimer and making sure that we don't cross the streams along the way.
Screenshots
The design of this machine is fantastic and all of the numerous bells and whistles look great. It's impossible to capture everything that it has to offer in just a couple of screenshots but these will give you an idea of how amazing the visuals are throughout.
Storyline
Things in New York City have always been a bit weird, but never stranger than in the summer of 1984 when numerous people started to experience paranormal sightings and unexplained phenomena. After seeing a ghost firsthand at the New York Public Library, Ray Stantz, Egon Spengler, and Peter Venkman decide to put their parapsychology degrees to work and open up a business that helps people get rid of the ghosts that are pestering them.
Once set up in their dilapidated firehouse they start getting more and more calls, one of which is from Dana Barrett. She has a demon in her refrigerator that keeps saying, "Zuul" and she obviously wants him evicted as soon as possible.
During their research into her case the Ghostbusters encounter a possessed Louis Tully, countless other ghosts, and end up concluding that New York City might be in for an "End of Times" scenario via the city's destruction by evil gods. They're so busy they even have to hire Winston Zeddemore and Janine Melnitz to help out with their ghost-busting efforts.
The boys figure out that cult leader Ivo Shandor had decided to eradicate mankind after World War I and therefore created a portal to allow the demigod Gozer access to Earth to wipe out the world. After battling idiotic lawyers like Walter Peck and huge manifest demons like the Stay Puft Marshmallow Man, the Ghostbusters finally save the day and become larger than life heroes.
The storyline of this release stays true to the plot of the film with its imagery, music, and reel features. The software developers made the excellent decision of including the best scene from the movie as a bonus round, which is of course the hotel ballroom scene where they catch Slimer. There are also video clips from the movie that play throughout the action when triggered by certain payline wins and they'll transport you back to the first time you saw the film.
Unique Symbols
Fans are really going to enjoy the unique symbols in this machine because they are the actual actors who portrayed the characters and not some bad caricature that barely passes for their "likeness". Everyone's here – including Rick Moranis!
The designers also get added points for having extra symbols in the form of a Burning Marshmallow Sticky Wild and an extra Wild of that creepy Librarian Ghost from the beginning of the movie. Both of these will give you tons of free cash if you get them in the right place, at the right time.
However, some players will definitely take issue with the fact that Sigourney Weaver's character of Dana Barrett was not included. It's a glaring omission and the only main problem that people should have. It also would have been nice to see Annie Potts as Janine Melnitz but at least her voice is heard when you click the tool icon, "Ghostbusters, whaddya want?!"
P.K.E. Meter (Psychokinetic Energy Meter)
Muon Trap (Ghost Trap)
Proton Pack
Ecto Goggles
Ecto-1 (1959 Cadillac Miller-Meteor Futura Ambulance/Hearse)
Peter Venkman (Bill Murray)
Ray Stantz (Dan Aykroyd)
Egon Spengler (Harold Ramis)
Winston Zeddemore (Ernie Hudson)
Louis Tully (Rick Moranis)
Ghostbusters Logo (Scatter)
Stay Puft Marshmallow Man (Bonus)
Slimer (Wild)
Librarian Ghost (Extra Wild)
Burning Marshmallow (Sticky Wild)
The two Wilds of Slimer and the Librarian Ghost award the highest amounts for Five of a Kind with 500 coins each, which is unfortunately not that big of a prize, but that's because there are so many extra features that you can trigger throughout the action. Next we have the surprising choices of Ray Stantz and Egon Spengler giving out the second-highest with 250 coins for 5 in a row, followed by what most people would have guessed would be the top-paying symbol, Peter Venkman with 200.
Winston Zeddemore also awards 200, with Louis Tully finishing off the characters with 150 coins for hitting five across the board.
Jackpots
There aren't any Ghostbusters Slots jackpots so all of you big prize hunters out there will have to settle for hunting ghosts instead. Since this title has some of the best reel features ever put into an online gambling game, many of you probably won't even notice.
Bonus Rounds
The main special area in the machine is the "Ballroom Busters Bonus" that's basically a super high tech Pick Em' style area triggered by 2 Ghostbusters Logos and a Slimer Wild in a single spin. You fire your proton beam at any of the the highlighted objects in the ballroom and hopefully once it's blasted away it will reveal a ghost that will have a multiplier of 2x to 5x to bump up your balance.
The multipliers are based on your original wager and all of the amounts are added up at the end to give you a total prize. You only get 5 shots but there aren't any "Collect" symbols to worry about so the round will never end prematurely. There are a total of 6 ghosts hiding behind 10 different objects so you'll still have to make your shots count.
You can even look forward to comedic one-liners from Dan Aykroyd during the action such as, "Good thing that wasn't an antique!", or stern commands such as, "Come on!"
In addition to Ballroom Busters there are tons of other extras that they refer to as "Mystery Features" which can hit at any time. There are four different ones in all, with each giving you a unique prize:
Multiplier: Gives you a 2x to 5x boost on all of the line wins.
Wild Reels: 1, 2 or 3 reels are "slimed" and the entire column is transformed into Wilds.
Cash Award: An unpredictable prize of 50x to 1,000x your coin value.
Extra Wilds: 1, 2, 3 or 4 reel positions are turned into extra Wilds, possibly changing adjacent symbols into Wilds as well.
As you can see, there's lots to get excited about in this one.
Free Spins
The free spins action in Ghostbusters gets cranked up a notch as the win combinations go from 30 to 40 paylines, with a different board being used for the duration of the round. This change in environment is great news because if you hit the added symbol of the Burning Marshmallow, it's a Sticky Wild that will remain in place until the mode is over. That is, unless the Win Meter gets hungry and eats your Sticky Marshmallow, in which case it will compensate you with a 50x to 1,000x multiplier on your original wager amount.
This is always a fun occurrence because the reels change to baby blue backgrounds and the symbols themselves morph into other images of the characters from the film. Also, all of the other normal objects such as the Proton Packs become covered with marshmallow goo.
The freeroll is triggered by 2 Ghostbusters Logos and a Stay Puft Bonus together during the regular mode.
Graphics
The graphics are of a super HD quality that look like they come straight from an actual movie or video game. Every spin, special feature, and animation looks fantastic – you really see how the software technology of today is being used to its fullest.
The "Wild Reels" of Slimer sliming the board is hilariously gross as the green slime oozes down the screen. If you're lucky with a big win you'll get a "Slimervision" video clip from the movie that is guaranteed to make you smile.
In short, you'll find some of the best game graphics to date.
Audio & Soundtrack
The main soundtrack of the regular mode is as close to perfect as a movie-themed gambling game can be. It has the title track of the movie performed by Ray Parker Jr. that all players will be expecting to hear. However, IGT made the excellent decision of including the instrumental version of the song, with only a few of Ray's vocals over the top of it from time to time. It basically ensures that you don't get sick of it and it provides a nice background beat that adds to the mood and pace of the action.
This release even has another classic jam from the movie's soundtrack, as well. When you enter the ballroom area you are greeted by the swinging sounds of "Cleanin' Up The Town" by The Bus Boys, (who presumably went back to their old jobs of busing tables sometime in 1985).
The normal sound effects in Ghostbusters are great, whether it's the animated Wild and Bonus symbols, wins racking up on your balance, zapping proton phasers, or quotes like, "We'd like to get a sample of your brain tissue," "Ok."
Lastly, if you are easily grossed out you will want to play this one with the sound effects off since Slimer makes a habit of passing gas on the board every few spins. It will be a little too realistic for some of you. Gross!
Conclusion
After breaking down every aspect of this title it should be easy to see why Ghostbusters is one of the greatest movie-themed slots ever released. It literally has everything that fans will be looking for, (except for Sigourney Weaver), and it will bring a smile to the faces of people of all ages.
It should be noted that those looking to gamble on a budget will be disappointed that the minimum wager per spin is 50 cents, but you have to remember that all of those great special features need to be paid for somehow. Those of you looking for a high Return to Player percentage will also be annoyed since this machine only pays out 93.5%, but to reiterate, it's understandable when you look at all of the random cash prizes that it constantly pumps out due to the high volatility.
For everyone else who's just looking to have fun and relive a classic comedy with a fantastic slot game, bust out your bankroll and get busy. This is one release that you'll be able to go back to time and time again.
Now…who you gonna call?
Random Video of Ghostbusters
So of course there's only one video that this review could possibly end on, right? Of course! Here's Alessi Brothers with "Savin' the Day" – enjoy! Ok, just kidding. Here is Ray Parker Jr.'s smash hit "Ghostbusters", that was proven in court to be a ripoff of Huey Lewis and the News', "I Want a New Drug" but we won't open up that can of worms for now.
We're not giving you the original music video that you've seen hundreds of times. Instead you get Ray's "live" performance of the song on some crazy German television show from the mid '80s. Watch at your own risk though, there are some very lifelike ghosts in this video – don't freak out!