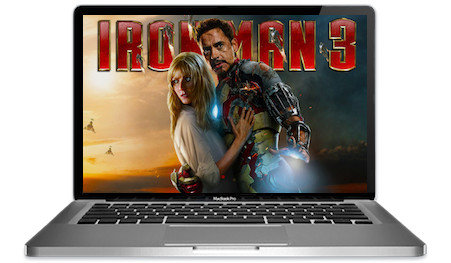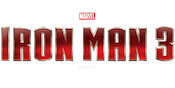 The most sarcastic superhero on the planet is back to dish out justice with a side of backhanded compliments and free spins. Now you can team up with Iron Man one more time to battle the forces of evil and win cash along the way.
Outstanding Graphics
Amazing Free Spin Mode
Marvel Mystery Jackpot
---
---
Review of Iron Man 3 Slots
Ever since the 1980s I have been in love with Robert Downey Jr. and enjoyed everything that he's ever been in, (except of course for his terrible time at Saturday Night Live). But even I was shocked and a little bit worried when he was originally cast as Tony Stark in the Marvel blockbuster, "Iron Man". Oh how wrong I was – he was exactly the right man to play that role and the box office receipts for all of the films clearly prove it.
So I have to say that I'm kind of biased towards this movie franchise and love it's leading man, but I won't let that taint my review of this slot game. The good news is that Playtech did a nice job on this game and it can be almost as entertaining as the film on which it's based. However, this slot won't appeal to all players because it's missing a few key things – allow me to explain…
Screenshots
The screenshots below show just how sharp the colors and images are, and how perfect the design of each of the characters in the game is. This really sets a high bar for future Marvel Slots games from a graphics perspective, and if they have any more like this in the works, sign me up.
Storyline
I am not going to go into great detail about the storyline for Iron Man 3 in case you haven't seen the movie yet because I hate spoilers. The main thing you need to know is that Tony Stark is down in the dumps due to the criticism he receives from the public, and the mental fatigue he's suffering from all of his previous battles. It's hard being a superhero in a world full of people that don't understand you.
This game focuses on Tony Stark getting his mojo back with the help of his special suit, the Iron Patriot, and his buddy War Machine. The armored suits are actually the stars of this slot game and are featured heavily throughout. In fact, these suits are really the only things that provide any semblance of a story, which is one of the main flaws of this slot.
The game's developers could have gone into detail about Iron Man's battle with Aldrich Killian and his Extremis virus, but they chose to almost completely forget about the movie. As a result, fans looking for an in-depth plot are going to be sadly disappointed.
Unique Symbols
The symbols in Iron Man 3 are mostly what you would expect except for one glaring omission – where the heck is Pepper Potts? I find it shocking that the game designers thought that it would be better to include a 9 symbol instead of the girlfriend of the star of the movie. Actually, I find it shocking that any software company would still include a 9 in any new games, but here we are.
To be fair, I'm assuming that Gwyneth Paltrow just didn't want to license her likeness to a gambling game, but that's still no excuse for using a 9. Jon Favreau as Happy Hogan would have been better…anything would have been better.
Finally, not seeing Robert Downey Jr.'s face anywhere in this game was disappointing to say the least. He's the star of the show, for goodness sakes!
9
10
J (Jack)
Q (Queen)
K (King)
A (Ace)
Tony Stark
Trevor Slattery
Iron Patriot
Iron Man Mark 42
War Machine
Iron Man Logo (Scatter)
Arc Reactor (Wild)
Tony Stark needs the Arc Reactor to elevate himself to greatness, and you do too because 5 of these Wild symbols in one spin will give you a cash prize of 10,000 coins. The next most profitable symbols are Iron Man Mark 42, War Machine, and Iron Patriot which give you 500, 300, and 100 coins respectively for five across the reels.
Jackpots
As one of the most popular characters in the Marvel Universe, you just knew that Iron Man 3 Slots was going to be linked to the Marvel Mystery Jackpot Network. This jackpot comes at any time without warning, so you have to be ready to play the special pick em' game if it comes. It's a board of tiles that you flip over one by one, and once you match 3 of the same jackpot symbol the corresponding prize is yours.
This jackpot is very hard to hit, but if you're extremely lucky it's a story that you'll be telling for the rest of your life.
Bonus Rounds
Just like in the executive offices of Stark Industries, things work a little differently in Iron Man 3 Slots and the Free Spins Mode is basically the bonus round. Unfortunately there aren't any fun side games to be transported to, no bonus features to trigger, and no extra cash prizes to be won.
To be honest, the in-game action of this slot is so fast-paced I didn't even notice that there wasn't a bonus round until I had been playing for quite some time. However, once I had noticed the omission I couldn't get it out of my mind. So players looking for a fun break from the regular in-game action are going to be disappointed and probably cash out quicker as a result. I know that I personally don't play this game for long stretches for precisely this reason.
Free Spins
The Free Spins Feature is where this game brings the gusto, and rightfully so considering that it's the only break from the regular game. Three or more Iron Man Logo symbols trigger the "Hall of Armor Free Games" where you can choose from three different game modes by selecting a specific superhero suit.
The Mark 42 gives you freezing Wilds and 10 free games, and he shoots them to lock the Wilds in place for 3 spins. If his symbol lands on reel 3 while free-rolling you get 3 more free spins added to your total.
War Machine gives you random Wilds and 8 free games. Before each spin he selects three spots to be wild for that spin and also gives you 3 more free spins if his symbol lands on reel 3 at any time during the feature.
Iron Patriot gives you a "dynamic multiplier" with 15 free games. The multiplier is anywhere between 2x and 5x your wager and it increases as you hit Iron Patriot symbols across the reels, going up by 1 if his symbol lands, or down by 1 each spin if he doesn't show up. Like the others, if you get his symbol to fall on reel 3 you will get an extra 3 free spins.
This is one of the few slot games that provides you with a choice for free games and I'm always conflicted – I never know which character to pick. I think that I favor the Iron Patriot because I love seeing him blast that multiplier up, and who doesn't love a fat multiplier on their payline wins?
Iron Man 3 also has an "All Systems Go Re-Spin" feature in the regular game that is triggered when Iron Man appears anywhere on reel 1, War Machine appears anywhere on reel 3, and Iron Patriot appears anywhere on reel 5. You get 1 free re-spin and the 3 heroes stay locked in the spot they originally landed in and pay as Scatters as well as on "2 of a kind". Unfortunately you can only hit this game feature in regular mode, and not during Hall of Armor Free Games mode.
Graphics
The graphics in this game were the best available in 2014 when this game was released, and they're still great today. Every symbol looks amazing, and every animation across the reels is fluid and realistic. The player control panel is totally futuristic and the buttons remind me of the controls of a spaceship in a science fiction movie.
One of the coolest animations in the game is the interesting electrical field contraption at the left of the reels that slowly builds an Iron Man suit – it also transports whatever suit of armor you just hit in a payline win and displays it for you to admire. Sometimes the man in the suit even nods his approval of the win and gives you a "thumbs-up" before blasting off back to the stratosphere. Good times.
Audio & Soundtrack
The most annoying thing in Iron Man 3 is the robotic voice commanding you to "spin again", or "click to spin", or "spin to win" if you take a quick break from playing the game. I know how to play online slots buddy, and I don't appreciate being hurried! However, the stuffy British voice is pretty cool when he's announcing whichever set of armor you're hovering over in the Hall of Armor, and he gets you in the mood for justice with his call of, "Armed and ready!".
The soundtrack in the regular game is kind of on the boring side and lulls you into a trance. This trance is then shattered to pieces whenever you have a winning spin because the audios that arrive are loud and aggressive, and definitely uncalled for. It's like playing two games in one, and the soundtrack clashes with the audios terribly. I couldn't find anyway to turn game sounds off in the settings, but maybe I just didn't see it.
Alternatively, the music in Free Games Mode is high-energy and will certainly have you sitting up straight in your chair for the duration of the round.
Conclusion
If you love Robert Downey Jr. and/or the Iron Man series you will want to give this game a try – at least for a few spins. There's a lot going on for true fans, as well as comic book nerds like me who love the various suits from this corner of the Marvel Universe.
Unfortunately the game will get old quickly for anyone looking for exciting bonus areas and cool game features. This slot only has its Free Spins Mode going for it so once you've hit that a few times you'll probably start to get a little board. Which is definitely a shame given that Iron Man is one of Marvel Comics' best superheroes.
The world will always need the Avengers, but some of us are going to want to pass on this particular game. Maybe next time they release an Iron Man slot Pepper Potts will be the extra ingredient that elevates it to the next level.
Sorry for the criticism, Tony – I still love you!
Bonus Video of Iron Man 3
So as much as I love the movie Iron Man 3, I have to admit that there were a few issues with the film. Here's a funny video detailing just where the film's creators went wrong. And with over 7 million views, you know that there's a lot of fans who feel the same way. Enjoy!