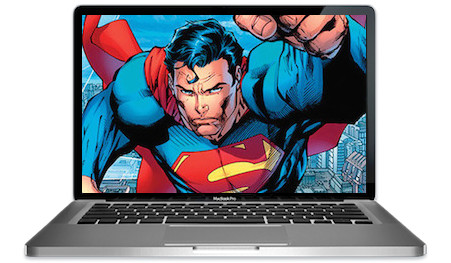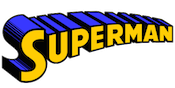 Look up in the sky! It's a bird! It's a plane! No…it's Superman! Straight from the planet of Krypton to the streets of Metropolis, The Man of Steel is here to battle boredom with his action-packed game.
Beloved Superhero
Expanding Wilds
Bonus Bet Feature
---
---
Review of Superman Slots
I'm pretty sure that most young girls who read comic books dreamed of being Lois Lane, I know I did. She's smart, pretty, has a great career, and also gets to fly around the world in the arms of one of the sexiest superheroes of all time. Her only fault is not being able to see past one of the weakest disguises of all time – a pair of reading glasses. I'm still waiting for the issue that properly explains that one.
Regardless, there is no denying that Clark Kent is one of the most wholesome comic book characters of all time. He has manners, charm, humility, and is basically the definition of the man that you want to bring home to meet the parents. I wish my first husband was half the man that he is!
So how does someone review a slot game based on one of the most beloved comic book heroes of all time? Well, perhaps it's by admitting right from the start that Superman can do no wrong in your eyes, and that you've been a fan since childhood. That ought to make your position crystal clear.
Superman is definitely one of my favorite superheroes, and this review is going to be drenched in my bias for him. Luckily this slot game from NextGen produces on almost every level, and is a ton of fun to play. Let's take a closer look…
Screenshots
This particular version of Superman Slots was created in 2011 so it is definitely showing a few signs of age, as you can see from the screenshots below. There's just no denying that it's starting to look a little dated.
However, since this game was based on the comic books and not a movie, I personally feel that the look is somewhat timeless. Some might argue that its age impacts the excitement of the bonus round because there's not a lot of action or crazy visuals but I am not one of those people. Look at the images below and decide for yourself.
Storyline
Before he was Clark Kent on planet Earth, Superman was Kal-El from Krypton. His father, Jor-El, sent him to our planet in an escape pod to save his life before Krypton was destroyed by evildoers. The superhuman baby was then raised by Ma and Pa Kent, the Kansas couple who owned the farm that his pod crashed into. Throughout his childhood Clark realized that he's not like other children, and enjoyed hobbies such as racing trains and boiling water with his laser vision.
When Clark became of age he moved to the city of Metropolis and got a job as a reporter for the Daily Planet, where he met the beautiful Lois Lane. Clark then struggles to balance his identities of bumbling journalist and world's strongest superhero, with an ordinary pair of reading glasses being his only disguise.
This DC Slot game focuses on Superman's battle with Lex Luthor – the rich, intelligent philanthropist who constantly tries to improve the city of Metropolis through strange and controversial methods. Born poor in Metropolis' "Suicide Slum District", Luthor battled through poverty and abuse to get into MIT, and eventually built the hugely successful company, LexCorp.
Lex generally claims that Superman interferes with his efforts to make the city a better place, and should therefore be considered a criminal. The two have battled each other in many of the storylines throughout the years, with neither one striking a decisive blow. Luthor is somewhat unique in the comic book universe as he does not have an alter-ego and does not wear a disguise.
Unique Symbols
I love the fact that these DC Slots games from NextGen do not have symbols of the traditional 10, Jack, Queen, King or Ace. They stayed true to the comic and its legacy, and created symbols that will resonate to anyone familiar with the story. They even snuck a partial image of Doomsday into the game, one of Superman's occasional foes.
Clark Kent's Glasses
Exploding Tank
Lois Lane
Lex Luther
Lex's Smashed Crate
Doomsday
Nugget of Kryptonite
Daily Planet Globe
Superman Flying with a Train Car
Superman's Fist
Superman Logo (Scatter)
Superman (Wild)
Of course the Superman Wild is the highest paying symbol of the game, dishing out the generous amount of 10,000 coins for 5 of a kind. However, the payouts then drop off dramatically with Lex Luthor paying 500 coins for five in one spin, and Lois Lane giving you 250 for five across the reels.
Jackpots
As is the rule with all DC Slots from NextGen, there is no available jackpot in this game. This doesn't offend me whatsoever though because the free spins come often and the bonus round is pretty entertaining, so there are plenty of opportunities to stack up cash and build your bankroll.
Bonus Rounds
Besides NextGen not offering jackpots in their DC Slots, the only other guaranteed wager you can make is that they'll have installed their famous "Bonus Bet" button into the game. This feature costs you an extra 10 coins per spin, but it gives you the opportunity to access the game's bonus features. This also increases the Return to Player (RTP) percentage from 92.36% to 96.75%, so players looking for a gambling advantage should be sure to activate it.
If you've pushed the Bonus Bet button and hit 3 or more Superman Logos, (the scatter symbol), you will enter the "Save the World" feature. This is where the game does an excellent job of disguising traditional Pick Em' bonus rounds as an action-packed mini movie where you are shooting and smashing your way through the universe. You advance through different rounds and have options to choose the exact item that you want to shoot, which are all hiding different prizes.
Part of the bonus round has Superman scrambling through a meteor shower and blowing up asteroids with his laser vision. I find this portion a little hard to do because the meteors fly by you so quickly, but those with better reflexes should shoot just fine. You will then run into Lex Luthor's spaceship where you will have to shoot down missiles to win cash prizes. Each meteor and missile you blow up will reveal a random cash prize that will be added to your total bonus winnings.
Once Superman finally makes it to this crazy planet called Earth, you must help him choose between three lead-lined doors. One door will take you right into a pile of kryptonite, and as you can imagine, this immediately kills both Superman and your bonus round. Another door will take you to a room full of panic-stricken hostages that Superman will free, and then be rewarded with cash prizes. The last option is a door hiding Lex Luthor, who Superman easily captures, earning you 100x your original wager amount. Thanks Lexy!
Even though there is not much extra action during the regular game mode, the bonus round for Superman Slots is definitely exciting. It's basically 3 bonus rounds in 1, and it can be quite lucrative if you get lucky with your picks.
Free Spins
You can win 10 free spins when playing Superman Slots by having the Superman Wild symbol fall on Reels 2, 3, and 4. Once in free games mode Expanding Superman Wilds will drop randomly, and if they trigger any payline wins the free bonus money is multiplied by five.
In addition to the opportunity to win 5x multipliers, you are also transported to Superman's "Fortress of Solitude" ice hideout, which is the background during free spins. It's quite the cool place! (pun intended)
The free games round becomes a flurry of action due to the normal Wild symbols mixing with Expanding Wilds, as this obviously causes the payline wins to increase, and stacks of cash getting added to your balance.
Graphics
The graphics in Superman Slots are very good in general, and especially good considering how long ago the game was released. The Superman Expanding Wild animations are fluid as he flies onto the reels, and they help to build the excitement of entering the bonus round. Also, when Superman Wilds are used in payline wins, the visual of him taking off and going up, up and away will immediately remind you of why you love this superhero in the first place.
During free spins when you hit a big win and Superman flies across the screen, it really gets you pumped up to go and win some cash. There's just something about the visual of The Man of Steel's cape flowing in the wind as gold coins shoot all over your screen like a fountain – this is definitely one of the best graphics in the game.
Other graphical highlights are the classic Superman "S" bonus logos lighting on fire and spinning when they land on the reels to give you extra winnings, and payline wins highlighted by Superman's x-ray vision, which is a perfect laser beam that cuts through the symbols.
Lastly, activating the Bonus Bet takes you from Metropolis to Krypton, and both backgrounds look quite sharp. However, at the end of the day, pickier players might end up feeling like this game could have given them more entertainment from a visual point of view.
Audio & Soundtrack
The song during the Bonus Bet feature has 3 out of the 6 notes of the classic Superman theme – it's quite perplexing. It's like they paid for half of the rights to the original song and then thought, "meh… good enough…no need to pay for the full thing." Needless to say, this lack of a full song is quite frustrating.
As this is an older slot, there's not really much else to discuss regarding the game's audios. I imagine that many Superman fans will probably play this game with all the sounds muted to avoid the disappointment of not hearing his full theme song.
Like all DC Slots from NextGen, the spinning of the reels has the "horse galloping" sound effect, with all of the standard control panel audios.
Conclusion
As far as DC Comics Slots go, Superman is definitely one of the better titles, if only because the game is about one of the most beloved superheroes ever written about.  However, serious slot players who aren't as connected to the story might be turned off by the aging graphics, dated audios, and general excitement level of the game.
However true fans will easily look past the flaws and find a solid game that they will enjoy playing time and time again. Casual Superman fans should get a kick out of the game for at least an hour or two, with many probably finding more fun playing a new slots game that has more features.
That all said, anyone who likes DC superheroes will definitely want to give Superman Slots a spin. Just go in remembering that "age" is this game's kryptonite – manage your expectations accordingly.
Bonus Video of Superman
By now I think you know that I'm addicted to these funny videos from CinemaSins about "Everything that's wrong with a movie." And since you also know that I'm a huge Superman fan, I think that I can post this video without you be offended. It hurts a lot, but it's hard to disagree with many of their criticisms – you have to appreciate their honesty.
So here's everything wrong with the original Superman movie in 5 minutes. Enjoy! (Or not!)