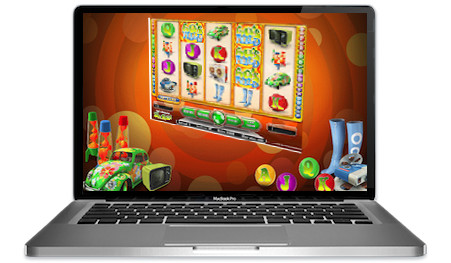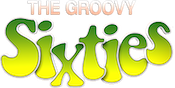 It's time to respect the power of the flower and chase cash prizes to the "beat of the street" in The Groovy Sixties by NetEnt. Just make sure you don't knock over the lava lamp with those swinging hips.
Good Soundtrack
No Bonus Features
Uncontrollable Flashbacks
---
---
Review of The Groovy Sixties Slots
I'm not sure what kind of memories you have of the 1960s, but mine are filled with all kinds of wonderful stuff like "The Summer of Love", flowers in people's hair, and of course the original "manufactured boy band", The Monkees. Times were a lot simpler then, and personal freedoms seemed to explode more and more every day.
The "Swinging Sixties" also brought in more tolerant attitudes towards drug use and sex, with some partaking in this lifestyle a lot more than others. Everyone back then lost at least a few friends to communes, protest groups, or "happenings" that occurred all over the United States and beyond.
For anyone reading this who wasn't fortunate enough to be alive at this time, I'm sorry to tell you that you missed the best decade imaginable and no book or documentary can ever replace being there. So yes, this review is going to be a little biased.
And to those of you who were alive in the '60s, don't forget what they say – if you remember Woodstock, you weren't at Woodstock, man!
Screenshots
The game board is based on the inside of a tangerine dream lava lamp, that's complete with bubbles and swirls of colors. It's a warm design that invites you in to sit crosslegged on it's shag carpet and listen to the Hi-Fi.
Storyline
It was all about a revolution in the hearts and minds of the youth of America, and a few other places in the world that were lucky enough to have the freedom to think for themselves and listen to Rock & Roll music. Although sometimes a violent and turbulent time, "love" and "peace" were the words of the day and the 1960s was a decade like no other before it, or any other in the future could possibly be.
Most who remember the '60s look back on those days fondly because there was such a huge amount of social change and people could finally be themselves. Whether it was growing the hair on your head, growing the hair on your face, burning your draft card, or burning your brassiere, the youth of the country finally started to do what they wanted and rejected the social norms that they were supposed to follow.
This cute game from NetEnt decided not to touch on the inspiring politics of Martin Luther King Jr. or the LSD-fuelled antics of Timothy Leary, and instead aspires to give you flashbacks of the greatest decade in history through simple imagery from the era.
Unique Symbols
The unique symbols in Groovy Sixties were well chosen with many of the iconic objects of the decade being featured. I suppose they couldn't have included any whacky tabaccy or white rabbits, so we're definitely getting the PG version of this turbulent time.
J (Jack)
Q (Queen)
K (King)
A (Ace)
Lava Lamps
Go Go Boots
Old School Movie Camera
Reel to Reel Deck
Vintage Television
Flower Power Volkswagen Bug
60s Wild (Wild)
Hippie Chick (Scatter)
The Wild symbol is the most generous of the bunch paying 1,000 coins for 5 across the reels. The Volkswagen Bug then zooms in with 400 coins for 5 of a Kind, and the Vintage TV, Reel to Reel, and Home Movie Camera pay 400, 250, and 250 coins respectively for five in any payline.
Jackpots
How could you be so greedy as to look for a jackpot in this game – don't you remember that it was all about free love and rejecting material objects? Take that Capitalist attitude elsewhere, man.
Bonus Rounds
I wish I could think of a bonus round that would have been appropriate for a slot about the 1960s. Maybe an afternoon in the park in the Haight-Ashbury district? A student protest at Berkeley? In any event, NetEnt decided to go against the giving spirit of the decade and didn't include any bonus rounds in this game.
However, there is a tiny reel feature when multiple Wilds land across every reel and it triggers a Stacked Wild. Hey! I told you it was tiny. The only other thing that bumps up your balance is the extra 4th row of game symbols, which add to the relatively high Return to Player (RTP) of 96.5%.
Free Spins
You might believe in sharing with others and only taking what you need, but I think that we can all agree that we could have used a little more than 5 free spins for triggering the free games mode. Keep an eye out for 3 Scatter symbols on the reels to punch your ticket for this last train to Clarksville.
However, you do get a little on the flip-side with the game giving you a 2x multiplier on all of your freeroll winnings, so it's not all bad. Outta sight, Daddy-O!
Graphics
What you see is what you get, and Groovy Sixties Slots doesn't give us many moving pieces to get excited about. No bonus rounds or reel features means that there's no animations or cool graphics – it's just as simple as that.
The design and primary colors are actually quite warm and inviting, and they're extremely easy on the eyes. I personally think that they should have gone in more of a psychedelic direction with the colors and really jacked up the "1960s theme" of the slot, but perhaps they didn't want to be accused of promoting drug use.
I guess the effects of the reels spinning looks ok…but what are they really trying to tell us, man? Klunk, klunk, klunk has to have a secret meaning, right? Maybe I'm just being paranoid.
Audio & Soundtrack
The soundtrack in the main game is actually quite a fun song that features a hard-hitting beat that's accentuated by tambourines and a Ray Manzarek-inspired electric organ. There's even a gritty guitar that cuts in with some great riffs towards the end of the jam that always gets my head nodding in agreement.
I'm actually going to go one step further and give the soundtrack one of the highest compliments available: you never get sick of hearing it. That's right – never. I've played this game for over two hours straight before and I've enjoyed that same psychedelic song on loop the entire time. It's really well done.
The tune in free spins mode is kind of silly because it's the same song as the regular game but with an extra electric piano playing over it that goes absolutely crazy. It's less of a "remix" and more of a "live version", if you know what I mean.
The audios for the payline wins are good with drum rolls and organ blasts, but unfortunately they don't play to the beat of the main soundtrack. So instead of sounding "groovy" it sounds like Jerry Garcia falling down a flight of basement stairs. Ouch.
Conclusion
The boys over at NetEnt must have been smoking something good when they decided to release a '60s themed slot with no bonus features, no jackpot, and no bellbottoms. Come on dudes – where's the love? Even though this is an older title now, it still could have been much better.
That said, as is the case with the other cultural games about decades released by NetEnt, I put The Groovy Sixties Slots into the "Palate Cleansing" category as something that you will want to play for 10 minutes now and again when you don't want to think about anything complicated. Just spin the reels to a nice beat and zone out for a while.
So don't expect to be riding on this train for too long because when the music's over you'll want to turn out the lights. There's just not enough going on here to stay awake for.
And don't forget Wavy Gravy's stern warning at Woodstock: stay away from the brown acid!
What a long, strange trip it's been…
Bonus Video of The Groovy Sixties
Well I guess we might as well end with a video that documents the substance that fuelled a generation – here's "Electric Kool Aid" narrated by Kiefer Sutherland. Enjoy responsibly!