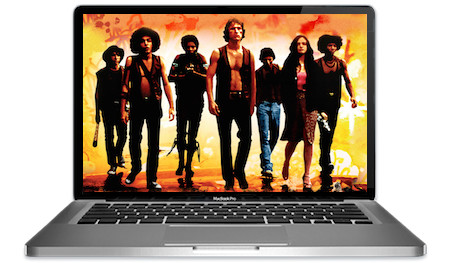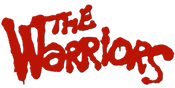 Warriors, come out to play-ayyy! That was the request heard around America in the summer of 1979 as gang violence escalated to dizzying new highs. Now you can travel back to the most violent time in NYC's history with Warriors Slots and fight for the pride of your gang while stacking up the cheddar.
Classic Movie
Great Free Spins Mode
Cool Graphics
---
---
Review of The Warriors Slots
Anyone who's seen The Warriors is going to be very biased with their opinions about this amazing film, and I'm no different. This review is being written by someone who has watched the movie about 25 times, and who will happily watch it another 25 before he dies. I'm a serious Warriors fan, which is why I was pretty disappointed by this game from iSoftBet.
It's hard to explain, but let me try: imagine that you loved iPhones and at Christmas you opened a present and saw a box for an iPhone 7. Then when you opened the box and pulled it out it was really an iPhone 5, and then your mom explains that she bought it second-hand and she just put it in a random box that the store gave her. You wouldn't be totally angry, but you'd still be scratching your head with wonder and disappointment, right? This is exactly what The Warriors Slots is like.
Any fan of the movie is going to be happy just to see that the title exists, but they're probably going to walk away feeling like they could have had something better. It's not a terrible slot by any means, but the game's creators definitely left a lot on the table and it really is confusing why they didn't try harder. Allow me to explain…
Screenshots
I really like how this game looks: cutting edge but with a funky retro vibe to it. The game's designers didn't over-complicate anything with elaborate backgrounds or whatnot, and instead concentrated on the details in the main game area. The color schemes are outstanding and instantly take you back to NYC in 1979.
Storyline
The streets of New York City in the '70s and '80s were very dangerous, with 1981 seeing around 5 murders a day for the entire year. This was a direct result of the city almost going broke, and the steady stream of hard drugs that were flowing into the streets. At it's peak it's said that there were tens of thousands of gang members throughout the "five boroughs", and it was basically a city under siege.
Enter the 1979 film by Walter Hill which served as a news report from the streets, broadcast directly into movie theatres around the U.S.A. This movie was about much more than just a bunch of thugs cracking heads, it was a political and social commentary on the condition of life in the big American city. It literally had become a concrete jungle.
In the midst of this turmoil, during a huge meeting with every other gang in New York City, Cyrus, the leader of the Gramercy Riffs is shot and killed with the blame getting pinned on the Warriors. They are then a group on the run trying to get from the Bronx back to their home turf of Coney Island, getting chased by every other gang that they come across. The movie follows the Warriors' difficult journey back home and the trouble that they encounter along the way.
This slot sticks to the original Warriors plot through images and audios from the film, however, there aren't any clips from the movie to build a proper storyline. The game's creators could have easily added some snippets and built the game around one of the scenes from the movie, (like their brawl with the Baseball Furies in Riverside Park), but they foolishly chose not to. And not including movie clips was a huge error.
I think that the weak storyline in this game is going to turn off some of the diehard fans of the Warriors, just like it did me…which is a shame because it really wouldn't have taken that much to make us happy.
Unique Symbols
I have to complain about the symbol choices in this game because iSoftBet had many things they could have used instead of the playing card symbols of 10 to the Ace. I'm not saying that Paul Greco's character of Sully, leader of The Orphans should have been included, but come on – there's tons of people they could have brought in here.
Let's start with actual members of The Warriors and point out that there were four main characters that should have been in this game: David Harris as Cochise, James Remar as Ajax, Brian Tyler as Snow, and of course everyone's favorite graffiti artist, Rembrandt played by Marcelino Sánchez. Now looking at these four characters, do you think there's a need for a Jack symbol in this game? I don't think so.
The biggest symbol omission has to be Roger Hill as Cyrus, Leader of The Gramercy Riffs. Without his murder and question of "Can you dig it?", the movie has no backbone. He definitely should have been included.
Ok, maybe we could all agree that if they used the above suggestions there would actually have been too many character symbols. Fine. Then they easily could have used gang logos from some of the cooler gangs featured in the movie like the Turnbull AC's, The Baseball Furies, The Boppers, The Hi-Hats, or The Electric Eliminators.
To be fair, I don't think that many fans will really be missing omissions such as The Punks or The Lizzies, though. In any event, It's clear that more unique symbols of some kind should have been used.
10
J (Jack)
Q (Queen)
K (King)
A (Ace)
Cleon – Warlord of the Warriors (Dorsey Wright)
Cowboy (Tom McKitterick)
Swan – War Chief of the Warriors (Michael Beck)
Mercy (Deborah Van Valkenburgh)
Swan & Mercy (Wild)
In the biggest surprise of the game, Mercy is the highest paying symbol giving you 2,000x your wager for 5 of a Kind. She is followed by the symbol that most people would have assumed would pay the most, Swan, with 1,000x your line bet for five in spin. They are followed by Cowboy and Cleon who pay 500 and 400 coins respectively for five across the reels.
Jackpots
There is no Warriors Slots jackpot available, which is unfortunately normal for a 243 payline slot machine. Now can you dig that?
Bonus Rounds
Hold on to your leather vests because you might be shocked to learn that there are no Warriors Slots bonus rounds to be found anywhere in this game. Again, this is sadly the accepted standard for a 243 payline slot, which is why I rarely ever play them.
Ultimately, the lack of a proper bonus feature is the game's main weakness and makes this title a 7/10 instead of the 10/10 it could have easily been. All iSoftBet needed to do was create a unique bonus area, give us a few extra characters from the movie, and issued some prizes with a little storyline to it. I even would have been happy with a simple Pick Em' style bonus that broke up the monotony of the constant spinning – I don't think that I'm asking for too much.
Free Spins
There is a small bonus feature that determines the details of your Free Spins Mode and it's the closest thing this game has to a proper bonus round. It's triggered by Warriors Bonus symbols on reels 1, 3, and 5 in the same spin, and they will then expand to cover the entirety of the reels and give you three options to choose from.
You pick one of the three symbols on reel 1 to reveal the number of free spins you'll have, your pick on reel 3 determines the amount of your multiplier, and reel 5 tells you which symbols will become stacked during the round: low paying, medium paying, or high paying symbols. The most frustrating part of this feature is that the game doesn't reveal what was under the other selections so you never know what you could have picked.
The maximum possible amounts for free games is 50 free spins with a 5x multiplier.
Graphics
Although I complained about the fact that iSoftBet didn't use enough unique symbols from the film, I have to say that the 10, J, Q, K, and Ace were all designed really well and are in the style of graffiti spray paint. They do a nice job of breaking up the character symbols that are in the game and they do make the reels look balanced.
The control board is pretty cool too, and I totally appreciate the fact that they made the "Stop" button a can of spray paint. Also, the background of the regular game is a subway station, but the vantage point is as if you are standing on the tracks looking up – it's a nice subtle touch.
As I already mentioned, they totally should have included some clips from the movie, and this was a huge missed opportunity to add some sweet visual effects. Although in fairness, 243 payline slot machines aren't known for their in-game features and content.
Audio & Soundtrack
The background audios in the regular game are straight from the New York City subway with train cars banging and squeaking, and the murmur of disgruntled commuters. You actually feel like you're doing homework on the train at High Street Station.
The sound effects for The Warriors symbol is pretty cool since it's one of the main synthesizer sounds used in the film that you will immediately recognize. The effect builds as it drops on reel 1 and reel 3, and is joined by a whooshing sound as you wait to see if it will also drop on reel 5 and send you into free games mode.
When characters land to give you a good winning payline the game will play a little clip of a funky song, with the length of the clip being determined by how big the win was. These sounds are well-balanced and add to the overall mood of the game.
The song that kicks in when free games are triggered is a nice original number with record scratches and vocal samples over it. It has a bumping beat that always gets my head nodding and it was really well done.
When in Free Games Mode you're finally rewarded by the main song from the movie written by Barry De Vorzonthat plays whenever The Warriors are running or fighting. The track has been updated slightly and features some modern hip hop scratches over it which make it totally cool. It's awesome that iSoftBet decided to save this track for free games mode because you never get sick of it, and you're always happy to hear it.
Conclusion
Whether or not you'll like this game will probably depend on how much you liked the original movie, and if you enjoy playing 243 payline slot machines. If you're a fan of the film and you're prepared to accept that there are no jackpots, bonus rounds, or video clips in this game, you should like it just it fine.
However, if you were hoping for an over-the-top game that pulled all of the best parts of the movie together in an online slot extravaganza, you're going to be terribly disappointed. This game will tease you in a very cruel way because you're seeing images of the Warriors, the graphics are cool, you're hearing music from the film, but you're always left wanting more.
So if you're protective of your bankroll and don't want to reward software companies that show you cake that you can't eat, you'll want to pass on this game and keep boppin' your way back to Coney Island. However, most fans will find enough here to enjoy themselves for at least a little while – it's The Warriors, after all!
Caaan yoooouuuu diiiiggg iiiitt?
Bonus Video of The Warriors
Anyone who's seen this movie more than five times knew exactly how I was going to end this review – with one of the greatest songs to ever close a film. Here are the end credits of The Warriors with Joe Walsh's fabulous song, "In the City"…