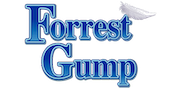 Run, Forrest, run!! Tom Hanks is back to star in Forrest Gump Slots and hand out cash prizes like chocolates, so now you can join him on his epic journey and boost your bankroll while you relive one of the best films of all time.
One of the Greates Films of All Time
Awesome Interactive Bonus Round
Crazy Free Games Mode
---
---
Review of Forrest Gump Slots
Quick question: how would it ever be possible for anyone who has seen Forrest Gump to write an unbiased review of this game? It isn't possible, correct? The movie is so darn great, and you find yourself falling in love with all of the characters right from the very beginning. The entire story is just absolutely heartwarming, and it truly is one of my favorite films of all time.
Does it sound like I might be a little biased? Yes it does, but rightfully so. I believe that most of us could agree that this was Tom Hanks' best movie, correct? At worst, it's definitely Top 3. So if this is one of the best ever American actor's best ever movies, obviously that's going to stir some positive emotions. And it is downright horrific to consider the fact that the creators originally wanted to give the role to John Travolta – thank goodness, he passed on it!
All of this to say that this review is being written by someone who both loves Tom Hanks and the film. If you don't feel the same way, I think that you might just want to stop reading this review now and select a different movie-themed slot game from the top menu. For the rest of us Forrest Gump fanatics, lets start our stroll down memory lane…
Screenshots
The screenshots below clearly illustrate how crazy the character interpretations are from a design standpoint. I don't think that anyone will find that the symbols actually look like the actors from the movie. However, maybe this was done on purpose? It wouldn't surprise me if there was something in their contracts about "not being able to use their likenesses without permission". Feel free to contact me to confirm this Mr. Hanks, and we can go discuss things over a romantic dinner!
Storyline
If you are reading this review and you haven't seen the movie yet, please bookmark this page, turn off your computer, and go watch it with someone you love. Twice. It is a classic piece of American cinema that should be enjoyed and studied for the rest of time.
To refresh those of you who haven't seen the film in a while, this movie follows Forrest from childhood to adulthood, and chronicles all of the lives he touched along the way. Icons such as Elvis and Nixon were among the long list of people who were influenced by Forrest on his journey through life. Our unlikely hero teaches viewers many lessons along the way, none of which is more important than, "Life is like a box of chocolates – you never know what you're going to get."
There is no firm storyline from the movie in Forrest Gump Slots, however the symbols and bonus rounds are all taken directly from the film and everything comes together to bring back some fond memories.
Unique Symbols
So let's address the biggest issue in this game – the unique symbols. Sure all of our favorite characters are there, but doesn't there seem to be something a bit different about them? I'm of course referring to the fact that the character symbols don't look anything like the actors who portrayed them.
This is presumably the result of the game's creators not wanting to pay to license the likenesses of the actors, or perhaps the actors just didn't want to be in the game. Either way, the symbols definitely take a little getting used to.
Lastly, I'm choosing to ignore the omission of a Mykelti Williamson symbol because I don't want to get angry. Let's just say that Benjamin Buford "Bubba" Blue should have definitely made it into this game. And that's all I have to say about that.
Bubba Gump Shrimp Hat
Army Helmet
Ping Pong Paddles
Peace Symbol
Lieutenant Dan Taylor
Jenny Curran (As Flower Child)
Forrest's House
Football (Bonus)
Box of Chocolates (Scatter)
Forrest on a Bench (Wild)
As one could have easily predicted, the Forrest symbol is worth the most, and it gives you 5,000 coins for five of a kind. Next is the beautiful Jenny paying 500, and a smiling Lieutenant Dan dishing out 200 coins for 5 in a row.
Jackpots
As is the case with most movie-themed slots created by nyx, there is a jackpot in Forrest Gump Slots. This comes in the form of their "Hollywood Jackpot" that can go off at any time, and without warning. If triggered, you will be taken to the jackpot area where you will be presented with a Pick Em' style game offering four different jackpots, each with a different value. You keep the prize that you reveal, and the amounts will vary based on your original wager amount.
Bonus Rounds
Amazingly, the bonus round in Forrest Gump is called the "Run Forrest Run Feature", and is awarded when 3 or more Football Bonus symbols hit the reels during one spin. Now in my opinion, this bonus round is a little tricky because it's almost like a video game. You are required to use the arrow keys on your keyboard to direct Forrest on the football field as he avoids tackles from the opposing players, so you have to move him left and right as he runs towards the end zone.
I personally don't like slot games that make you take over the controls and use the keyboard for the bonus rounds, but if you are someone who likes video games and/or being able to control the action, you will definitely enjoy the Run Forrest Run Feature. I just don't like knowing if the outcome is predetermined, or if I'm actually controlling my own bonus fate… because I'm terrible at using the keyboard and video games in general. Those who have a normal level of skill will love this interactive bonus round, and it will be a highlight of the game for sure.
In any event, for every 10 yards that you gain, the more prizes you will win. If you successfully lead Forrest all the way down the field to get a touchdown you will win the game's "Touchdown Bonus", which is usually slightly more than double the amount that you were awarded for your yards gained. (So the Touchdown Bonus is basically like a 2x multiplier on your free cash.)
Free Spins
The Forrest Gump Free Spins mode is a little strange, and it isn't the traditional free games feature that you're used to. Technically a bonus round, this is called the "Box of Chocolate Feature", which of course is triggered by three or more Chocolate Box Scatter symbols anywhere on the reels.
This bonus is a version of a Pick Em' style game where you are first presented with a box of 9 chocolates that you select from, which each revealing different amounts of free spins. You will continue to pick to add to your total until you select the chocolate that hides the "Start" command.
From there, a different looking chocolate box becomes the game board, almost like a "mini set of reels". Your free games then start with different types of chocolates acting as different game symbols. There is a payout table on the left side of the screen that shows you your possible win amounts per symbol, which are of course a multiple of the original wager that you entered the round with.
Once your free spins on the chocolate box reels have been completed you will cash out, and all of the bonus money will be added to your total.
Graphics
Lets be honest, Forrest Gump Slots is not going to win any awards for its graphics, but that doesn't mean that they're terrible. In fact, the dated images add to the overall charm of the game, and like the movie itself, are kind of like a time capsule. This is of course aided by the fact that the character symbols are cartoon versions of the actual actors.
This game deserves credit for having one of the coolest bonus rounds that I've ever seen. Even though I am clumsy when I'm trying to control it, the "Run Forrest Run Feature" is going to appeal to most fans since it is taken directly from one of the best scenes of the movie. Also, I can tell that if you are a player who is able to move Forrest smoothly on the field, it's tons of fun to play.
Audio & Soundtrack
The game pumps out classic quotes from the movie such as, "That's all I have to say about that," but unfortunately it wasn't taken directly from the movie, and it definitely wasn't Tom Hanks' voice. Same with, "My name's Forrest Gump, people call me Forrest Gump", and "Life is like a box of chocolates". Hearing these quotes from anyone other than Hanks himself feels dirty and wrong. Whoever did the voice of Forrest in this game should know that they actually sound more like someone doing a bad impression of Ringo Starr.
Thankfully, the audios are rescued by the fact that the game includes the beautiful score that plays during the end credits of the movie that was composed and conducted by Alan Silvestri. It arrives in the Life is Like a Box of Chocolates bonus round as your candies fall from the sky and into the box.
Other than the above, the in-game audios are pretty much identical to Ferris Bueller's Day Off Slots, (also created by nyx), so you get the "horse galloping" audios as the reels stop and the authentic sound of a slot machine arm being pulled with each spin.
Conclusion
It is absolutely impossible for slots players who are also fans of Forrest Gump to not have fun when playing this game. It gives you almost everything that you could ask for and although there are a few disappointments, they are small when compared to the things that nyx got right. Although there isn't a strong storyline behind it, the game will conjure up tons of memories and definitely put a smile on your face.
When you add the above to the game's decent jackpot, free spins, and bonus rounds, even casual fans of the movie will enjoy playing it for at least a few sessions. This title has more than enough features to keep you interested and its payouts do seem generous. All in all, this is a darn fine online slot game.
And yes – I'm not a smart woman, but I know what a good online slot game is.
Bonus Video of Forrest Gump
After talking about this movie at length, I think that we should take a peek behind the curtain and get a glimpse of how it came to be. So here's an amazing video of the backroom auditions for Forrest Gump, complete with Jenny, Forrest, and Forrest Jr. It's fantastic to see that the chemistry between Tom Hanks and Haley Joel Osment was there from the very beginning. Enjoy!