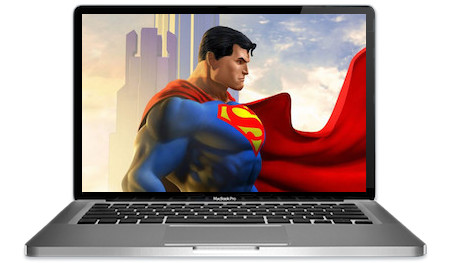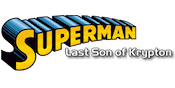 Superman: Last Son of Krypton Slots
Superman is back in the "Last Son of Krypton" to save Metropolis from the evil Lex Luthor and protect Lois Lane. Sadly, you won't want to join him on his boring quest for justice in this absolute yawner from nyx gaming.
Strange Design
Bizarre Free Spins Mode
Very Boring
---
---
Review of Superman: Last Son of Krypton Slots
If you've read our other reviews of Superman gambling games you'll know that we've all loved the "Man of Steel" for decades and believe in everything that he stands for. Therefore, I'm quite sad to report that this title should be totally deleted from the internet and never thought of again – it's an absolute stinker! This is easily one of the worst comic book themed slots that's ever been created and the only reason I played it for longer than an hour was to make sure that it really was as bad as I thought it was.
So if you care to waste your time reading an angry review about a terrible release written by a bitter fan, please continue. Everyone else, please go find another game to learn about – trust me, pretty much everything else out there is better than this steaming pile.
This expert review of Superman: Last Son of Krypton Slots will break down all of its most important details to explain why you should hide your bankroll from it at all costs. For those who are curious as to why it's so horrible, let's proceed.
Screenshots
At first glance this machine looks pretty sharp but as you play you'll soon find out that it gets stale. The bonus rounds and battles look great but there really isn't any action to get excited over.
Below are the flashier parts of what you'll find – click and enlarge them to take a close look at what's on offer. Spoiler alert: it ain't much.
Storyline
There's really nothing new in Last Son of Krypton in regards to the storyline: Superman is good, Lex Luthor is evil, and Lois Lane is a drooling, love-sick fool that can't control her overwhelming feelings for the Man of Steel. It's really just another day in the big city. In all seriousness though, that is the entire storyline of this release.
Unfortunately, the game never explains why Metropolis is trashed in the background and why in the heck Superman would ever let that happen. Perhaps it's a reference to a little-known plot that most haven't heard of from a newer cartoon or something. Regardless, there's zero story in this title so if you like a little bit of substance with your gambling you'll have to go find something else.
Unique Symbols
The number of Clark Kent symbols in this machine will be a little too much for most people but maybe some fans might have an insatiable appetite for the mild-mannered reporter. They easily could have mixed things up a little with some imagery of his enemies or other characters or objects from his part of the DC Universe. Ultimately, it just shows the amount of thought that went into making it. (Not much.)
In fairness, the fact that nyx tried to jazz up the playing card symbols by having the letter as part of a newspaper headline is kind of cool but ultimately it missed the mark. Nevertheless, kudos for at least trying something a little different.
J in a Headline (Jack)
Q in a Headline (Queen)
K in a Headline (King)
A in a Headline (Ace)
Lois Lane
Cluster of Green Kryptonite
Clark Kent in Phone Booth
Superman in Fortress of Solitude
Daily Planet Building
Clark Kent (Morphing Wild)
Superman Logo with Steel (Wild)
Lex Luthor (Bonus)
The updated Superman "S" surrounded by steel and machinery is the main Wild and dishes out the most with 5,000 coins for 5 of a Kind. The next best are Clark Kent, Daily Planet, and Superman in Fortress of Solitude which award 1,000, 700, and 500 coins respectively for five across the board.
Jackpots
The software developers couldn't be bothered to put more than a three second animation on the symbols but you think they they had the gumption to add a jackpot? This is crazy talk – of course there isn't a Son of Krypton Jackpot available. You'll just have to keep your fingers crossed that those Superman Wilds start dropping in bunches.
Bonus Rounds
Ok fine – many online slots don't have a jackpot but expecting a unique bonus round isn't that crazy, right? Well, apparently it is in this dark corner of the DC Universe because there isn't one to be found. NYX must have thought that they had already provided us with more than enough fun and excitement during the regular and free spins modes. Wrong!
A decent special area could have somewhat saved this release from the gutter but instead we're left wondering, "what could have been". Well, actually most won't be wondering that because they'll be too busy trying to figure out how to put the Last Son of Krypton up for adoption.
The only thing here that could be considered a "bonus" is the small reel feature that sees Clark Kent morphing into Wilds when 3 or more land in a result, which will then pay you twice on the same paylines to give your balance a little bump. It's as fun as it sounds.
Free Spins
This free spins mode is dedicated to all you ladies out there…the kind of ladies that sit at your desk for hours and daydream of the hunky man that you lust over. Your heart filled with desire for the hot dude that you just can't get out of your mind. He's all you can think of – just try not to get sick.
Yup, one of the free spins areas in Last Son of Krypton is called "Lois Lane Wilds Hearts" and it's not going to appeal to either gender. The boys will probably think that it's too mushy to be cool and the girls might feel offended with the over-the-top stereotype. It's just a really weird bonus round to include.
It is of course triggered when the animal magnetism between Superman and Lois is too much to bare any longer and he arrives on reel #1 and she then submits to his love by showing up on #5 in the same result. Once activated, you will have to select from one of the five Lois faces to reveal your multiplier, amount of pins, and number of extra Wilds. You're then taken to Lois' office at the Daily Planet where she stares off into the distance longingly, wondering what she has to do to land her man, shooting red heart bubbles over reels #2, #3, #4, and #5 to act as Wilds. Let's hope he notices you now, Lois!
The other area is called "Lex Luthor Frozen Wild" and is triggered by Superman dropping onto reel #1 while Sexy Lexy meets him on #5 for a stare-down. As with the Lois feature, you will have to pick 1 of 5 Lex faces to reveal your multiplier amount and number of free spins. From there, the Big Blue Boy Scout might freeze anywhere from 1 to 3 reels that will change into one big Expanding Wild that will boost your balance…until Lex smashes it apart with a green orb, that is.
A tiny perk in this machine is that either of these areas can be re-triggered while freerolling. However, this is balanced out by a final slap in the face: it doesn't reveal the 4 symbols that you didn't pick in the beginning of the rounds so you never know if you made the best choice or not. Infuriating!
Graphics
The graphics in Last Son of Krypton are definitely for younger players who are more familiar with the recent cartoons than the traditional graphic novels. These versions of Clark, Lois, and Superman are very new and they look nothing like their classic selves. Although the style could have been inspired by Superman: The Animated Series that aired in the late 1990s, they still appear to be updated to almost look 3D.
There are some small, decent animations on the symbols when they're triggered such as Lois snapping a photo with her camera and Superman taking off from his Fortress of Solitude, but most fans will find these graphics extremely underwhelming. Even Clark Kent opening his shirt to reveal the Superman "S" leaves you feeling unfulfilled for some reason.
The graphics are strangely deceptive: at first they look good but then they just get annoying. In a strange way the animations seem old when compared to other superhero titles that were released many years ago – they definitely didn't improve on the design and it almost seems like they regressed.
To give the designers a little credit, the battle scenes during the Lex free spins are cool and the background of a destroyed Metropolis with piles of concrete and twisted steel scattering the street is a nice touch. It's just that there's not very many moving pieces in this game or animations that make you sit up and take notice.
Audio & Soundtrack
The main soundtrack isn't a song from one of the movies so perhaps it's from one of the cartoons or some other shows from over the years. It's a dramatic number played by a full symphony that actually sounds more like "Game of Thrones" than "Man of Steel".
When you hit a larger win you get a mini trumpet solo that was definitely inspired by the original theme of Superman The Movie from 1978. It's one of the few things in the machine that conjures up memories of the traditional story.
The hearts popping as Lois daydreams at her desk are one of the better sound effects that you'll find here, however, it's more suited to a candy crushing game than a slot about one of the greatest superheroes of all time. Also, the harps that ring out as the hearts pop from her thought bubble were a wonderfully condescending touch.
All of the other audios are bland or insignificant.
Conclusion
It's hard to believe how disappointing Son of Krypton Slots is and that it was actually released for public consumption. Many will go into it with high hopes but those will be quickly dashed as they see the bland design and weird animations. Not to mention it feels like it takes forever to trigger the extras and the payouts seem pretty stingy.
How sad is it that the original Superman Slots by NextGen is a thousand times better than this version? It would have absolutely been a home run if Son of Krypton was based on this one and was simply updated graphically with some extra bells and whistles thrown in for fun. Oh, that reminds me – the ultimate insult here is that the older version actually has more special features than this one. What a shame!
When you consider the condescending Lois Lane free spins, the lack of a proper bonus round, and the boring soundtrack and audios, it's hard to believe that anyone could play this machine and actually enjoy themselves. There's just nothing whatsoever to get excited about.
So unfortunately the "Man of Tomorrow" comes off as the "Man of Yesterday" in this monumental letdown.
Avoid it at all costs.
Random Video of Son of Krypton
What video could possibly follow a review about a game this bad? I have no idea. Let's try an anti-smoking public service announcement from Superman and see how it fits. Enjoy?