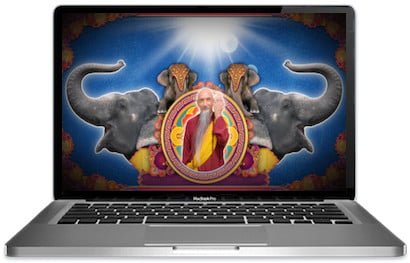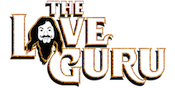 Welcome to the most shocking game release in history. Apparently it's time to go back and search for enlightenment with The Love Guru Slots, which is of course based on the terrible film, however this game might surprise you.
Beautiful Design
Fun Bonus Features
Great Soundtrack
---
---
Review of The Love Guru Slots
Don't worry – you're not the only one who's extremely confused as to why someone decided to make a game based on the 2008 mega-flop, The Love Guru, and we can only imagine what was in the coffee that the folks over at iSoftBet were drinking at the time when they made the decision to do this. I mean, this game came out a full five years after the movie was released in theaters so we can't even excuse it as a "cross-marketing promotion" that went horribly wrong.
Now for the unlucky few of you who actually saw The Love Guru, I'm going to make things even more confusing. I'd like you to close your eyes and think of the first character that pops into your mind. I bet it was Mike Myers, am I right? Yes? Well guess what? He's not featured anywhere in this game. You read that correctly, the star of the movie, who also wrote and produced it, is nowhere to be found. So what does this tell us? I'll let you answer that for yourself. I suppose that Scarborough's Favorite Son might have been busy making the fantastic Austin Power Slots, but come on…how much would he have really needed to do to be in this title? Sign a contract? Probably not much more than that.
However, even after you consider the absence of the main character and the terrible subject matter that it's based on, the crazy thing is that this game is actually a lot of fun and I think that this is one of those rare titles that can be enjoyed by both those who have seen the original film and those who haven't. And in the strangest twist of all, it might be enjoyed more by those who haven't actually seen it.
This title was unnecessary, ill-advised, and shocking to see, but it turned out to be a ton of fun. Here's why…
Screenshots
One minute after loading this game the surprises begin, with its colorful design bursting off of the screen in an explosive palette. It's definitely one of the best-looking slots I've ever seen, as the screenshots below will quickly prove. Click on the images to enlarge them to see just how good a job the designers at iSoftBet did when they created this visual masterpiece.
Storyline
Make no mistake, this movie was absolutely ridiculous in every thing from plot, to dialogue, to humor, and every other facet of its production. Without going into too many details and giving you traumatic flashbacks from this rotten piece of garbage, the loose story is that Guru Pitka is the #2 Guru in the world who wears a chastity belt that dings every time he gets "aroused".
He's hired to help failing hockey player Darren Roanoke mend his marriage, which will hopefully result in him getting out of his scoring slump and leading the miserable Toronto Maple Leafs to finally win another Stanley Cup. Much hijinx happens along the way with Roanoke's wife and mother, as well as his dastardly rival, Jacques "Le Coq" Grandé, with none of the interactions making the viewer crack so much as a smile. Ultimately, Pitka helps Roanoke, meets his idol Deepak Chopra, has two circus elephants make love in the middle of the rink, and then he and the team's owner finally fall in love and move back to India. The end.
Yup – I just saved you 90 minutes of your life.
Before its official release many Hindus were worried about The Love Guru portraying Hinduism in a negative light, but most who saw the film felt that it simply portrayed comedy in a negative light. Many people who were misfortunate enough to see the movie in the theater left wondering if they would ever laugh again – this thing was an absolute bomb. I suppose that's why iSoftBet didn't inject any of the plot of the film whatsoever into the game, wisely deciding that it could only take away from any fun that was to be had.
Unique Symbols
So I've already broken your heart by informing you that Mike Myers was too busy playing hockey and guzzling maple syrup to show up for this slot that's based on a movie he wrote, but he's not the only omission that will have your flowers drooping. The wonderful and finicky Jessica Alba also decided to take a pass, so the character of Jane Bullard is nowhere to be found. This is a huge loss because it ensured that there are no female characters whatsoever in this game…with the possible exception of the circus elephant in the bonus round.
Most of the other major stars in The Love Guru didn't want to remind anyone that they were in this stinker either, so we are without the fabulous Justin Timberlake as Jacques "Le Coq" Grandé and Stephen Colbert as Jay Kell. None of the celebrities who made cameos in the movie wanted to come back for a bow either, so Jessica Simpson, Val Kilmer and Kanye West are MIA.
On the bright side, Sir Ben Kingsley has never looked sillier and I'm shocked that he approved his likeness to be used for this game, but I'm very happy that he did because we get to benefit from his ridiculous facial expression and outfit. Although, it would have been interesting to see if Romany Malco could have carried an entire online slot game by himself.
9
10
J (Jack)
Q (Queen)
K (King)
A (Ace)
Coach Punch Cherkov (Verne Troyer)
Dick Pants (John Oliver)
Darren Roanoke (Romany Malco)
Guru Tugginmypudha (Ben Kingsley)
Guru Pitka Ashram Logo
Elephant (Wild)
Enlightenment (Scatter)
The Love Guru Logo (Bonus)
The ultimate goal is always enlightenment so the Guru Pitka Ashram Logo is the highest paying in the game with 1,000 coins for five across the reels. This is then followed by Guru Tugginmypudha, Darren Roanoke, Dick Pants, and Coach Punch Cherkov who pay 800, 500, 300, and 300 coins respectively for 5 of a Kind.
Jackpots
You are here to find inner peace, not big cash prizes. As such, there isn't a Love Guru Slots Jackpot anywhere to be found in this quaint little village.
Bonus Rounds
The Love Guru bonus round is triggered by 3 Bonus symbols anywhere on the reels and starts off with an elephant roar that'll make you sit up straight in your chair and focus on the task at hand – picking beautiful Indian boxes that are hiding instant cash prizes. The amount of picks you get is random so you'll never know how many you get going in, which is frustrating for control freaks like me.
This area gives you a cash boost and also sets you up for the Free Spins Mode that you will enter afterwards. The first row of boxes reveals prize amounts anywhere between 5 and 100 coins which will be based on multiples of your triggering wager. The next row hides free spin amounts between 5 and 20, the next row gives you a multiplier for your free games between 1x and 5x, and then a horizontal reel spins at the top of the screen to determine your extra Wild symbol for the duration of the freeroll. All in all, it's not a bad little bonus package.
In addition, keep your eyes peeled for The Love Guru logo during the regular game because 3 of them anywhere will trigger a reel feature of an instant bonus that'll dish out some free cash. Once activated, the logos will multiply and roll out to cover the reels that they landed on and give you a bunch of symbols to choose from. You will then have an amount of choices that are the same as the number of symbols that first triggered the feature: 3 Bonuses gets you 3 picks, 4 gets you 4, etc. The cash prizes range from 2 to 20 coins that will be multiplied by your bet amount, so there's definitely a bit of money to be made. Ya baby! (Ooops wrong movie.)
Free Spins
As I explained above, The Love Guru free spins arrives by way of the bonus round and the Pick Em' game that it presents. Once you have selected all of your boxes and are ready to freeroll, the game will display your prize amount, number of free spins, and multiplier amount, which will all be tallied from each box, as well as the symbol that was chosen as the extra Wild. It's a pretty nice prize pack for only a few seconds of work rummaging through boxes.
While in free games mode, not only does a Wild symbol on the middle of any reel expand, it also locks into place for the duration of your freeroll. So for those of you keeping score at home, this is technically an Expanding Sticky Bonus Wild, and I'm not sure that I've ever seen one of these before.
Graphics
I can't believe that I'm saying this, but Love Guru Slots is hands-down one of the most beautiful games ever created. The wild and exotic colors jump off of the screen, and the pastel swirls and psychedelic imagery will make you feel like your laying on Timothy Leary's couch with a handful of sugar cubes in the summer of '65. I'm serious – they are that good.
This game also has a fantastic animation that allows you to click on any of the symbols on the game board and the paytable for that specific one will appear and show you what you will win for 3, 4, and 5 of them across the reels. The symbol becomes surrounded by a beautiful graphic of mystical flowers blooming which makes the entire experience even better. I feel like this should have become a standard feature for all new releases and I'm not sure why we haven't see it since.
The animations on the symbols used in payline wins are fine, with the 9 through A pulsating with tons of beautiful colors and the Bonus symbols getting a little special pizzazz each time. There's nothing too busy or annoying and the graphics strike a perfect balance of alerting you to their presence while not distracting you from the tasks at hand. Another amazing victory for the iSoftBet design crew.
Finally, depending on your views of the original film, it's either "fortunate" or "unfortunate" that the game doesn't play any video clips from the movie, although I think that most will be glad that we were spared from the low-brow toilet humor that plagued the film.
Audio & Soundtrack
The main soundtrack is a relaxing Indian tune that's sitar-driven with a luxurious beat provided by a variety of drums and it will have you thinking that you're laying on a massage table waiting for someone called "Helga" to come in and take care of your sore neck. I believe that it's a portion of the original score by George S. Clinton that was featured throughout the film.
However, the standout tune from the game's soundtrack is the sassy number that pumps out during free spins mode that's led by a smoking sitar with a sexy string arrangement in the background to keep it company. It's a fantastic song so you'd better be ready to rock out in your seat as you freeroll. Yes – I'm aware that I'm bestowing "best design" and "best soundtrack" awards to a game that was based on a movie that most people walked out of. Crazy!
In regards to the general sound effects in the regular game, when 2 Bonus symbols drop onto the reels it goes into an absolute conniption fit and sounds like it's getting ready to blast off into space. The explosive and rushing audio does it's best to summon a 3rd Bonus symbol to trigger the feature, but more often than not it just scares you and gets your heart pounding. You've been warned.
Conclusion
Many players are going to be running for the exits when they hear that Mike Myers couldn't even be bothered to be in this game as a measly symbol or bonus feature cameo, but those who are still interested in trying it will be rewarded. The Love Guru succeeds even without its leading actor and visionary…sorry, Mike – this game is so good you really weren't needed.
With one of the most gorgeous game boards ever created and a relaxing soundtrack that will have your stress melting away, this title from iSoftBet definitely deserves a little taste of your bankroll. It's an absolute shame that many players will never get to enjoy it because they'll just scroll right on by when they see the title in a game list. Luckily, you guys have me to bring it to your attention!
Seriously though, I don't blame anyone who is still skeptical of this game, even after my glowing review. The film was that bad and I can't imagine that anyone has fond memories of it at all. It's ok to have low expectations but if you give it just 2 minutes of your time you won't be disappointed.
Don't fly to Harenmahkeester for a bit of spiritual enlightenment, just work Love Guru into your slots rotation as a "pallet-cleansing game" and enjoy the spa-like atmosphere. You won't regret it.
Bonus Video of The Love Guru
When celebrities are out promoting new movies they always get overtired and cranky, but for some reason Justin Timberlake seemed above all that. I was wrong. Here's the most awkward interview that happened on The Love Guru promo tour. Enjoy?