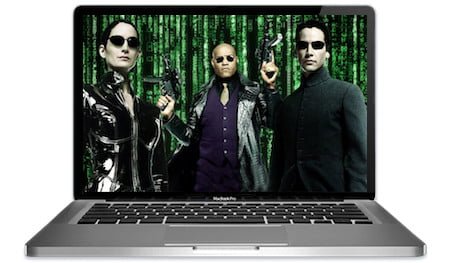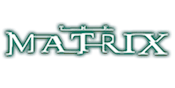 Whether you take the red pill or the blue pill, The Matrix Slots is going to have you writhing around in ecstasy like you're dodging bullets on a rooftop. Just make sure the Sentinel doesn't swoop in and bust your bankroll.
Amazing Graphics
Original Characters
Cool Free Spins Modes
---
---
Review of The Matrix Slots
The world had never seen anything like it before when The Matrix burst onto screens in 1999 to wow audiences and stack up box office receipts. Many established critics even praised the movie, which was rare for an action film to receive at the time. Its enduring legacy will of course be as the pioneer of "bullet time", which mixes slow motion and regular speed action into the same shot, creating amazing visual effects, with the technique still being parodied today more than 20 years later.
Even though there are millions of fans of the franchise around the world, it was still a little surprising that this title was even released in the first place. It didn't seem like it would ever happen, especially since 19 years had passed since the film first came out. The biggest challenges had probably been getting consent to use the main actors' likenesses, (which actually kind of happened as you will read below), and creating graphics in a way that honored the original material without looking cheesy. Well, it looks like things have finally aligned to make it happen.
This honest review of The Matrix Slots will break down the machine's many victories but also its glaring errors so you'll know exactly whether or not you want to give it any of your hard-earned money. It's time to take our pills and go on a little trip to another dimension.
Screenshots
It really does feel like this release is the future of movie-themed slots with it's massive budget, special effects, and crystal-clear reels. Just look at the screenshots below to see the amazing colors and details that are waiting for you here – click them to enlarge and see the future, today.
Storyline
Thomas Anderson is a computer programmer who also happens to be a hacker that goes by the moniker of "Neo". During his work he is confused by encounters with the phrase "The Matrix" and is contacted by a woman named Trinity who tells him someone called Morpheus can explain it to him. In parallel, "the Agents", led by Agent Smith are trying to apprehend the "terrorist" Morpheus, creating the constant juxtaposition of storylines that made the film a massive hit.
Neo finds Morpheus who offers him the choice between a red pill and a blue pill: the red pill will teach him the truth about The Matrix while the blue pill will return him to his normal life. Neo chooses the red pill and soon awakens naked and hairless in a pod filled with liquid connected by cables to an electrical system surrounded by countless others. Morpheus arrives and rescues Neo and explains that in the 21st century Man was overtaken by the machines they had created.
War ensued when humans prevented them from accessing solar energy and in response the machines created The Matrix: a simulation of the world where humans are pacified and trapped while their bioelectric power is harvested. Morpheus and his crew of rebels live in the one remaining area of the real world "Zion" where they've been able to acquire some very interesting abilities. They use these powers to save the trapped humans and recruit them to help in the fight to save humanity. Morpheus comes to believe that Neo is "The One" prophesied by the Oracle and is the key to saving humans and ending the war with the machines. An epic battle ensues.
Sadly, this release from Playtech doesn't dive into the complex storyline at all and instead relies on imagery and characters from the film to rekindle old memories. Sure it would have been difficult to do but we all know that they could have tired a little harder and incorporated some of the general plot lines – there was certainly more than enough source material to work with.
Unique Symbols
The software designers did something a little tricky that we're probably going to see a lot more of in future games that are based on movies. It would appear that Keanu didn't want his "exact" likeness used as either Thomas Anderson or Neo.
That's cool, because Playtech just went ahead and did a "cyborg-style rendering" of Keanu that looks juuuuust enough like him that people will assume it's him, and it looks juuuuust enough not like him that Playtech won't get sued. Everyone wins! (Although he's clearly visible in the reflection of Morpheus' sunglasses in the video intro to the free spins modes.)
Most will agree that 3 (or 3.5) characters from the film satisfies the appetite and actually the Sentinel should technically be considered a cast member too. Of course there will be some players who would argue that Joe Pantoliano as Cypher should have made it in, as well as Gloria Foster as The Oracle. And for the record, these people are not wrong – it would have been great to have seen a few more familiar faces, especially Ada Nicodemou as The White Rabbit Girl.
Yes, we're greedy and we'll always take more unique symbols if they want to give them to us but let's just move on and take a look at what we did get…
Japanese Hiragana Character
Japanese Hiragana Character #2
Japanese Katakana Character
Japanese Kanji Character
Blue Sunglasses
Black Rotary Telephone
Red Agent Smith (Hugo Weaving)
Purple Morpheus (Laurence Fishburne)
Blue Trinity (Carrie-Anne Moss)
Sentinel Wild (Wild)
Computer Generated Neo (Keanu Reeves) (Wild)
Black Cat (Wild)
Blue and Red Pills Free Games (Scatter)
The Wilds will give you the biggest bankroll boost with both Neo and the Black Cat dispensing 500 coins for five of them at a time. Agent Smith is the next-best giving you 250 coins for 5 of a Kind, with Morpheus shooting out 200 coins for the same, and Trinity tossing you 150. The Sunglasses and Rotary Telephone will each get you 125 coins for five.
Jackpots
There must be a glitch in Playtech's Matrix because they chose not to include a jackpot in this machine. Take whichever pill you'd like because you won't find any big cash prizes to hunt down and trap. This omission really does make one question the reality around them… There is no spoon.
Bonus Rounds
Here's where diehard fans are going to be disappointed and feel a little cheated. Yup, you guessed it: there isn't a proper Matrix Slots bonus round so all we get are constantly whirling reels with no breaks. This omission is fairly egregious because if you think about what Playtech could have done for a special feature with the "bullet time" from the movie, you'll realize how awesome it could have been.
They could have created a scenario that gave you cash for successfully dodging bullets and staying on your feet, or numerous other fun stuff inspired directly from the movie. It's an absolute crime that they didn't add anything extra.
However, we do get a small nugget of fun courtesy of the Déjà Vu Shuffle, which is triggered when the Black Cat Wild falls in every position on reel #1. The angry kitty hisses and scares all of the other symbols on the board, causing them to leave their original positions and shuffle around to new ones, hopefully forming new payline wins once they've settled. It's not much, but it looks cool when it happens and it's better than nothing so we'll take it.
Free Spins
So what do we need? Besides a miracle? Free Spins. Lots of Free Spins.
When the blue and red pills falls on reels #1, #3, and #5 at the same time it will trigger a choice of two unique rounds: 8 Free Games With More Agent Smith or Unlimited Free Games with Sentinel Wilds. The first one will give you a straight 8 spins with Agent Smith storming onto the board to create numerous winning combinations but sadly it cannot be retriggered so it ends pretty quickly.
The second option will obviously come with Sticky Sentinel Wilds that will attack the reels and lock into place for the duration of the freeroll. Keep an eye out for the glowing blue Matrix-y orb because if it arrives it will wipe all of the Sentinels off the board and therefore keep the feature going. Eventually your luck will run out and 6 or more Sentinels will arrive to end the action and return you to the regular mode.
Although both of these are fun for different reasons, they certainly don't make up for the lack of a proper bonus round.
Graphics
This machine is one of the most visually-pleasing releases to date, with the beautiful colors, sharp details, and glowing effects making the whole thing "come alive" with a vibrant pulse. It really does feel different than other games out there.
One of the best graphics occurs when you get a big win and the gold coins that shoot out onto the screen slow down like the "bullet time" effect from the movie. It's one of the few nods to the ground-breaking special effect and this will definitely win the hearts of a few fans. Oh, each coin is even stamped with a Japanese character from the iconic green code that falls behind the movie's title card.
There are a decent amount of HD video clips from the movie included, like the one of Morpheus introducing the free spins mode when he turns in his trench coat and says, "At last". It's basically like watching the original movie. Also, when the other feature is triggered Agent Smith grits his teeth and groans out "No": you can see every drop of rain that's falling on his aggressive face.
Audio & Soundtrack
The audio effects in this release sound like they were taken directly from a space ship, especially the balance total as payline wins get added on to it. It's technically a synthesizer blasting out climbing notes as it goes, which is sure to please every high school music teacher who's stuck in the mid '80s.
The main soundtrack is basically a galloping techno beat with pulsing synthesizer notes every few seconds so it's very "futuristic", which of course perfectly matches the theme at hand. It loops nicely without jumps or awkward cuts, although they could have mixed up the melodies slightly to keep things fresh.
There are tons of sound clips from the original movie that everyone will immediately recognize. For example, Deja Vu is usually a glitch in The Matrix, followed by a cat's meow will trigger strong memories of the film. There are numerous other soundbites that you'll enjoy but you'll have to find those for yourself.
Conclusion
Millions of people around the world still worship this film and The Matrix Slots should make the vast majority of them very happy. Diehard fans will argue that there could have been a few more characters included, while diehard players will argue that Playtech should have included a proper bonus round, no matter how small. However, we got "all" of the main characters (wink, wink) and both of the free spins modes are super fun so complaints should really be kept to a minimum.
If you're a veteran of online gambling games you'll immediately notice a difference in the look and feel of this one. It's impossible to put it into words but the actions, movements, and fluidity of every part of it just comes together to make it feel like it's the next generation of betting machines. Therefore, you should be warned that once you play even one spin, there is no going back: you cannot "un-see" this release. Are you sure you're ready to step into the future?
This is your last chance. After this, there is no turning back.
You take the blue pill – the story ends, you wake up in your bed and believe whatever you want to believe.
You take the red pill – you stay in Wonderland and I show you how deep the rabbit-hole goes.
Random Video of The Matrix
Here's an awesome documentary on the making of The Matrix, complete with tons of interviews with the cast and crew during the filming. It goes into great detail about the special effects and behind-the-scenes action so it's definitely a "must watch" if you're a fan. Enjoy!