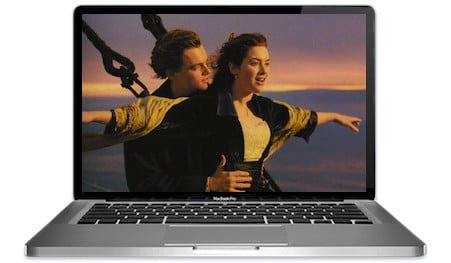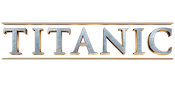 One of the most romantic films of all time is back with Titanic Slots and the characters are just as wonderful as you remember them. Packed with tons of bonus rounds and jackpots, this game ensures that your heart will go on…
Tons of Special Features
Numerous Characters from the Film
Great Soundtrack
---
---
Review of Titanic Slots
Welcome to one of the most beautiful and whimsical tales ever to be shown on the silver screen, which also broke numerous records on its way to winning over the hearts of viewers around the world. The Hollywood blockbuster Titanic has finally been immortalized as an online gambling game by Bally and this is one of the biggest and best you'll ever play in your life.
The original story from the film centers around Class systems, which was the focal point of British society for centuries and some might argue that it still is today. So it's appropriate that when boarding this machine you'll have to first choose which part of society you want to be in. This is because you're forced to buy a 3rd, 2nd, or 1st Class ticket, with each allowing you to access different special features and jackpots: the better your ticket, the more prizes you can trigger.
It's just a harsh reality of life – those who have more money have more access, and Bally wanted you to remember this right from the very beginning. Of course, the cruel irony and ultimate lesson of the Titanic's tale is that it didn't matter which Class of ticket you had for the voyage because you still entered the cold ocean one way or another, shoulder to shoulder with everyone else.
This immense review of Titanic Slots will leave nothing untouched and every part of the ship will be thoroughly examined to explain why it's one of the best releases of all time. It's honestly amazing in almost every conceivable way – it's one for the ages.
Screenshots
There were no shortage of screenshots to choose from so here is just a sampling of the gorgeous design that's waiting for you on the Titanic. The details are flawless and the amount of characters and objects is almost overwhelming. Click on any of the images below to pop them out and enlarge so you can marvel at the excellent imagery.
Storyline
Anyone reading this in-depth review will already know the storyline for the movie but just in case someone's landed on this page who hasn't seen it, here's a brief recap. It's 1996 and treasure hunters are looking for the remains of the Titanic on the ocean floor. No, their goal is not to raise it or study it, they want what they believe to be in the safe: The Heart of the Ocean: a rare blue diamond that went down with the ship.
Rose Dawson Calvert then recounts the days leading up to history's greatest peacetime naval disaster to the search crew, leaving every detail imaginable in the story. She was 17 when she boarded the Titanic with her mother Ruth DeWitt Bukater and fiancé Cal Hockley – a marriage that Ruth was desperate for in order to keep their bank accounts full and therefore, their social status elite. Rose is suicidal at the thought of spending the rest of her life with Cal and meets the wonderful Jack Dawson at just the right time.
A bitter love triangle is then formed while Rose mingles with the wretched 3rd Class passengers far below deck, with Cal doing anything he can to extract revenge on Jack for stealing his girlfriend…and his diamond necklace. As the drama reaches a fever-pitch, the Titanic "runs into a problem" that has its passengers scrambling wildly.
This release from Bally does an amazing job of transporting you back to the original film to relive all of the drama and emotion through its tons of symbols, bonus rounds, and soundtrack. Even though the machine doesn't have a specific plot, everything comes together perfectly to celebrate the movie in a majestic way.
Unique Symbols
Usually this is the section of the review where we complain about so-and-so not making it into the game and stomp our feet in anger. Well not today, friends. You see, Titanic has the most original characters for a movie-themed slot that you'll have ever seen – everyone is here.
For example, in certain areas you'll get wonderful glimpses of Billy Zane as Cal Hockley, the incomparable Kathy Bates as Molly Brown, Bernard Hill as Captain E.J. Smith, Frances Fisher as Ruth Dewitt Bukater, David Warner as Spicer Lovejoy, and many more. Oh there's also three unique sets of reels to enjoy depending on what area you're in, allowing us to have multiple symbols of our favorite characters.
To help keep things clear we've put the Heart of Ocean ones in blue and the Make it Count ones in purple. Even with that it's hard to keep track of everything.
Pocket Watch
White Gloves
Trunk
Barrel and Supplies
1912 Renault
Ruth Dewitt Bukater (Frances Fisher)
Calderon Hockley (Billy Zane)
Rose Dewitt Bukater (Kate Winslet)
Jack Dawson (Leonardo DiCaprio)
Titanic Postcard
Titanic Logo

Silver Serving Tray

Tea Cup and Saucer

Plate with Cutlery

Snifter of Brandy

Violin

Heart of the Ocean

Fabrizio De Rossi (Danny Nucci)

Tommy Ryan (Jason Barry)

Classy Rose Dewitt Bukater (Kate Winslet)

Classy Cal Hockley (Billy Zane)

Classy Molly Brown (Kathy Bates)

Bowlback Italian Mandolin

Irish Bodhrán

Peaked Cap

Wooden Spoons

Bottle of IPA Beer with Glass

Violin

Sassy Rose Dewitt Bukater (Kate Winslet)

Silly Tommy Ryan (Jason Barry)

Fabrizio De Rossi with Cap (Danny Nucci)

Jack Dawson with Open Shirt (Leonardo DiCaprio)

Classic Clock
That is by far the longest list of symbols ever to be included in a gambling game so you might want to take a break and catch your breath after reading that list.
The payout numbers fluctuate slightly depending on your ticket, as one would expect for a machine based on a movie about class systems. Therefore the average Returns to Player (RTP) are as follows:
1st Class Ticket gives you 96.05%
2nd Class Ticket gives you 96.01%
3rd Class Ticket gives you 95.95%
Please remember that all of those numbers are the average payout that you will receive after a long period of time and they aren't necessarily the actual percentages that you will encounter during your session.
Jackpots
Class was always very important in these days and the more funds you had the better you were treated, so the Titanic Slots Jackpots reflect this system perfectly. If you only have a 3rd Class ticket you won't be able to trigger any of the big cash prizes and you'll have to settle for only being able to access the unique areas.
If you're willing to purchase a 2nd Class ticket you'll have access to all of the features plus Mini and Maxi Titanic Jackpots which can certainly be a nice bump in the balance if you hit them. However, if you go full-out and buy a 1st Class ticket you'll of course be able to access everything onboard, including the Top Jackpot which is the biggest available.
Once you have your ticket in hand you'll want to keep your eyes peeled for the Scatter that will bring the loot home to you.
2 Scatters = 2x total wager
3 Scatters = 10x total wager
4 Scatters = 100x total wager
5 Scatters = 500x total wager
In addition to the massive 500x your bet, 5 Scatters will also award you with the Top Jackpot, (again, only if you have a 1st Class ticket). How much will you win? A massive amount of 100,000x your line wager and yes, that's definitely a "life-changing" sum of money.
If all of this wasn't enough, you can also randomly trigger the Mystery Jackpots that can come at any time in the regular mode at the end of any spin. It will present you with 3 options to choose from that could be hiding the Mini or Maxi one, with the prizes ranging from 50x to 400x your line bet. This particular one is only offered to those who have bought a 1st or 2nd class ticket.
Bonus Rounds
This machine is absolutely stuffed with extras that will keep you entertained for hours. First off, we have the Mystery Double Wilds that can be randomly triggered during the regular mode to give you Wilds on reels #2, #3, #4, or #5 to boost up your payline wins. If they land on a Ship or a Jackrose they will transform them into higher-paying ones that increase the payouts with each one doubling your winnings every time it appears on the board.
Next we have the Mystery Wild Reels which is very similar to the one above, however as the name suggests, this time 2 entire reels will become wild at random. Again, the Ship and Jackrose play an important role if they fall and will award you bigger payouts.
The goodies keep on flowing with Jack's Drawing Mystery which can come at the end of any regular spin, (as long as something else wasn't triggered), and this one can really be a super-boost to your bankroll. Once in the prize area you'll select from the 10 tiles until you've matched 3 of Jack's beautiful drawings that will award the following:
Drawing #1 = 150x to 250x your line wager
Drawing #2 = 400x to 700x your line wager
Drawing #3 = 1000x to 2000x your line wager
Leave it to Bally Software to include Wilds in a bonus round so you'll sometimes find "Drawing Wilds" that will count towards multiple prizes if you've already revealed 2 Drawings for 2 or more. When it's all said and done this one can award anywhere between 150x to 2,950x your line wager, which is one of the bigger paydays you'll find out there today.
If all this wasn't enough, you can also trigger the Wheel Feature by landing 3 Ship, Ship Wild, or Ship Double Wilds on reels #1, #3, and #5. You'll be brought to a vintage ship's throttle that you crank on to get cash, free spins, or gain access to other areas…yes there are even more fun things to discover here. You can get on a roll and stack up some money but the maximum amount of Wheel spins is 9 and as soon as you trigger something you'll move on. Ultimately, you'll have had a chance to win anywhere between 60x and 200x your line bet in the process.
From the Wheel you can trigger the Pick Up Feature that will have you choosing images to flip over to reveal either a cash amount (that will be based on your wager per line) or a multiplier between 2x and 10x that will end the round. As long as you reveal prizes you will continue to pick but as soon as a multiplier is revealed it will be applied to the winnings and the action ends.
Another area that the Wheel can send you to is the Safe Feature which will present you with 10 different safes in a Pick Em' style type of board. You will select one to unveil an amount of money and then you will choose 1 of the 5 items in the lavish suite to earn a multiplier that will be applied to the total. This can all boost you up by anywhere between 150x and 800x your bet so choose wisely.
The safe is obviously a very important item on the vessel because it's where a certain drawing was found, instead of the gem that investigators were hoping to find.
Free Spins
If you're not already drowning in wonderful diversions, there's also some free spins to be won, with two unique types available. First we have the Heart of the Ocean area that will immediately start you off with a cash prize of 100x your line wager just for triggering them. You're then in control of your own destiny because you're allowed to choose the parameters of the action yourself:
6 with 5x Multiplier
10 with 3x Multiplier
15 with 2x Multiplier
30 with 1x Multiplier
There's no science or math behind which option you should choose and it really just comes down to the type of player that you are. Many will probably go with 10 since that's the standard number that machines usually give you, so it doesn't feel out of the ordinary.
There are a unique set of reels for the mode that come with a special Wild of a Heart. If it lands while you roll the love can spread to adjacent reels on the left and right, and normal symbols will transform into more Heart Wilds to boost your wins. Sadly, this cannot be retriggered.
The other option the Wheel might steer you into is Make it Count which will give you a fixed 10 spins each time, but just like the other one it dishes out 100x your bet just for trigging them. Again there will be a unique set of reels for this, however, this time there will be an award at the top of each one.
Then each time the Clock falls on the board it will act as a Wild and you'll receive the corresponding prize at the top of that reel, which will then be replaced by another random amount. It could be between 50 and 250 that will be multiplied by your triggering bet or a Make it Count Wild that will freeze into place for the duration of the action. You could also win extra spins if you hit the +1 Free Game symbol hiding on the board.
Ultimately, when that final clock falls on the board it's just like the inn keeper turning off the beer taps and shutting the party down at the end of the night. Your fun is over. You don't have to go home but you can't stay here.
Graphics
This was a gargantuan undertaking by Bally because they knew that they had to get everything right or else the legions of loyal Titanic fans would have made them walk the plank, and boy did they do a fantastic job. Every character image is a high-definition one straight from the movie and everything has been painstakingly recreated to match the quality look of the cast.
The settings are mostly regal and elegant to glamorize the 1st Class passengers and their enviable wealth, with the oriental carpets and gold finishings looking so real you feel like you could touch them. The parchment of the tickets to get on board is perfectly aged and the brass light fixtures throughout the doomed ship shine as if they were just polished by a stuffy butler or cabin attendant.
There aren't any video clips from the original movie but the software developers found some intelligent ways to get around this so you shouldn't even notice the omission. There are lots of moving pieces that ensure you are constantly entertained.
Audio & Soundtrack
With all of the effort that Bally put into making this machine it would have been ridiculous for them not to make the soundtrack just as fantastic as the graphics, and their audio specialists hit it out of the park. It's packed with different music, all of which comes directly from the original film and you'll be able to feel the salty mist on your face as soon as you open up this beauty.
To begin with, neither "elegant" nor "refined" comes close to describing the exquisite music in the regular mode. This part of the soundtrack is strictly for the upper crust so you'll want to make sure you're wearing your finest pearls before pushing any buttons. Sadly, the prim and proper song is a little clunky when it loops due to the fact that there's an obvious cut and jump in the sound. This was Bally's one error in the audio department but sadly it was a big one.
Once you begin to trigger things you'll find other gems like the glorious upbeat song in the Pick Up Bonus that's led by a whimsical string section and accentuated by restrained horn blasts. This is another sample from the film's fabulous score.
An East Coast shanty blasts for the Mystery Feature that will have you thinking that you're on the piers of Lunenburg, Nova Scotia "tying one on" and just like a "Bluenoser" with a freshly-opened bottle of dark rum entering a kitchen party, every time you hear that bouncing beat the party is about to get loose. The song is an extension of the symbols and wooden spoons can be heard throughout the entire jam.
Now to answer the question that everyone reading this review must have: Yes! You will hear Celine Dion's amazing voice belt out, "My Heart Will Go On", with the only catch being that you'll have to trigger a specific bonus round and get a nice-sized reward to have it play. Bally simply couldn't have put this onto the market without the classic written by James Horner and Will Jennings and you'll be ecstatic when you finally hear it.
There are tons of other amazing audios throughout, with the best of them being Jack Dawson bombastically exclaiming, "I'm the king of the world!" Although, there aren't too many other soundbites taken directly from the movie which is kind of disappointing.
The other audios are fairly benign with a simple "bing" for wins in the regular mode and the reels don't have any annoying bells or whistles ensuring that the whole experience is calm and relaxing…which is exactly what someone who purchased a 1st Class ticket to a voyage would expect.
Conclusion
After finally making it to the end of this enormous review you should now easily understand why Titanic must be considered as one of the greatest real money online slots ever to be released. It literally has everything that a true fan of the film would want and it has non-stop action throughout.
There are so many bonus rounds that it's hard to keep track of them and then Bally even threw in two unique free spins modes to look forward to. Not to mention, as you're chasing the special features and big paydays it constantly dishes out extra smaller cash prizes as you go – it seems like your balance is always getting a little boost no matter what area you're playing in.
If you're a traditionalist who believes that a movie-themed gambling games should always have lots of the original characters in it, your discriminating tastes will finally be rewarded because everyone is here – even the charming and elusive Leonardo DiCaprio. Some might argue that the Titanic is the "true star" of this show so it's great that she's never looked better thanks to the amazing graphics and details that were included throughout.
This title is absolutely fantastic from beginning to end so settle into your most comfortable chair and try it out today.
You will be swept overboard away all over again…
You're here, there's nothing i fear, and i know that my heart will go on…
Random Video of Titanic
Lets take a trip back to the 70th Annual Academy Awards and watch Titanic win the Oscar for Best Picture. The cast and crew truly deserved the honor after putting in so much work to create one of the greatest films of all time.