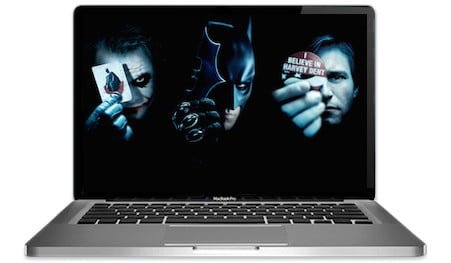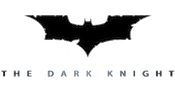 Batman returns to battle The Joker and Two-Face in The Dark Knight Slots to help save Gotham from ruin and now you can cash in on the action, but be careful: the lines that separate heroes from villains are easily blurred.
Amazing Graphics
Tons of Free Spins
Heath Freakin' Ledger
---
---
Review of Dark Knight Slots
Most movie fans over the age of 40 automatically think of two sequels that were better than the originals: The Empire Strikes Back and Star Trek II: The Wrath of Khan. Although in fairness to the latter, a 120 minute documentary about paint drying would have been better than the original Star Trek movie.
The 2008 blockbuster, The Dark Knight, is definitely one of the Top 5 sequels ever made and one of my favorite movies of the last 30 years. It has everything comic book fans could ever want, including an amazing cast that pushed their characters to levels they had never been before, (thanks, Heath).
You just knew that a slot based on the film would have to be amazing and Playtech did not disappoint. Sure there are some areas for improvement that should have tackles before releasing it but they aren't the end of the world.
This expert review of The Dark Knight Slots will tell you everything you need to know before taking your first spin.
Screenshots
This game is absolutely beautiful from head to toe and has some of the most vivid colors ever put into an internet gambling machine. Click on the screenshots below to make them bigger so you can really appreciate the detail that's in there – everything looks fantastic.
Storyline
There's a super villain running amuck in Gotham again and this time his name is Joker – he has green hair, a purple suit, and he'll do anything to add chaos to people's lives. Even if those lives belong to big time mobsters that run the city, they're still in his crosshairs too.
It's now up to Batman and the city's greatest legal minds to save the day: police Lieutenant Jim Gordon, District Attorney Harvey Dent, and the love of Bruce Wayne's life, Assistant District Attorney Rachel Dawes. Together they battle the Joker and his never-ending gang of thugs while turmoil between the "good guys" threatens to have them implode at any time.
This is ultimately a story about how easily a hero can be viewed as a villain when public sentiment turns. Will the Bat-Signal be turned off forever or will the Caped Crusader be able to prove himself to the citizens of Gotham? Only time will tell.
The storyline of Dark Knight Slots touches on all of these elements, however, it unfortunately doesn't do a deep dive into the plot from the movie and only gives you imagery from certain scenes in the hopes of rekindling your memories.
Unique Symbols
Most of the characters that you'd want to see from the movie made it into this release and Playtech's Partnership Team ensured that most fans would be happy. Even though the wonderful Micheal Caine as Alfred Pennyworth and Morgan Freeman as Lucius Fox are sadly missing, diehards won't miss them too much. Why? Because they were able to secure Heath Ledger as The Joker, which is most people's favorite character from any of the 3 rebooted masterpieces.
In addition, Rachel Dawes made it into this instalment with Maggie Gyllenhaal taking the check in exchange for her likeness. Too bad Katie Holmes didn't do the same a few years earlier for the previous release.
Here's what's on tap:
Q (Queen)
K (King)
A (Ace)
Commissioner Gordon (Gary Oldman)
Two-Face (Aaron Eckhart)
Rachel Dawes (Maggie Gyllenhaal)
Bruce Wayne (Christian Bale)
The Joker (Heath Ledger)
Batman (Christian Bale)
Batman Symbol (Wild)
The Joker Symbol (Wild)
Batman Symbol (Bonus)
Hahahaha Symbol (Bonus)
Most people playing this game will already want to see tons of Batman but the game's creators took that desire to the next level thanks to the Caped Crusader paying 1,500x your line bet for 6 of a Kind. The Joker is of course the next-highest paying with 700x, followed by Wayne, Rachel, Two-Face, and Commissioner Gordon giving you 250x, 200x, 100x, and 90x respectively.
The only criticism of the symbols is that they should have made the Batman Bonus and Batman Wild look much different from each other. They appear identical and the only way to distinguish between the two of them is that one says "wild" on it. Come on guys – try harder next time.
When selecting your bet size remember that this is a fixed 50 payline machine so every spin will be a minimum wager of 50x your line bet.
Jackpots
Fans of DC Comics who already play slots online will know that every one of their new releases has the DC Super Heroes Jackpot which is a progressive prize with multiple levels. Every game that has this progressive contributes to the prize amounts at a rate of 0.99% of the wager of each spin. There are 4 different jackpots of Mini, Minor, Major, and Grand, with that last one being seeded at €200,000 every time some lucky player grabs it.
You will enter the jackpot area randomly after any completed spin and be presented with 20 tiles for you to flip over one by one. Different colored balls of green, blue, yellow, and red will be revealed one by one to determine which prize you win and if you're too slow the game will auto-reveal your balls after 30 seconds.
And since you're probably wondering, the Grand prize is triggered if you're able to hit 5 red balls – good luck!
Bonus Rounds
Just like it's predecessor, Batman Begins Slots, this game doesn't have a true bonus round that gives you a break from the spinning. Therefore, we can only highlight the reel features in this section, which to be fair, are pretty damn cool.
In the movies The Dark Knight tosses out Batarangs when he's confronted by bad guys doing bad things but in this machine he tosses out respins when his Stacked symbol fills up every space on Reel #1. During this "Batman Respins Feature" all Wilds and Batmans will freeze into place and a coin is then flipped to reveal either Batman or The Joker.
If you get Batman you will respin again with all the special symbols continuing to be frozen for each spin you win. Of course, the Joker turning up on the coin will immediately end your round and send you back to Gotham with your bonus cash.
Then there's also "The Joker Respins Feature" which arrives when his symbols stack on Reel #6. It is exactly the same as Batman's Feature above, however, this time you'll be cheering for The Joker to show up on the coin flip as he's the one who will keep the reels rolling.
If you're lucky enough to land stacked symbols that entirely cover Reels #1 and #6, the first coin flip will choose if either Batman or The Joker who will be freezing on the reels during the freeroll and thus be the "hero" of the round. In both features you can only win a maximum of 8 spins, which does seem a little low for a game about superheroes.
Free Spins
In addition to the respins there are tons of other free games up for grabs thanks to the 3 distinct free spins modes that are all special in their own unique way.
A Batman Bonus symbol landing in a spin on both Reels #2 and #3 will trigger The Dark Knight Free Games and give you 7 free spins to enjoy. During the round normal Batman symbols transform into Batman Wilds which will freeze into place and payout the amounts that the Wilds do, which are of course higher.
Next we have the Agent of Chaos Free Games, brought to you by a Joker symbol on Reels #4 and #5 in the same spin. You'll again get 7 free spins but this time you'll have the opportunity to nail enlarged Joker symbols on every reel which will also bring enlarged winnings with them.
The final mode is usually the most profitable so it's of course the hardest to get. The insane Gotham City Free Games round is triggered by two Batman Bonus symbols on Reels #2 and #3 and two Joker Bonus symbols on reels #4 and #5 in a spin. Then things get crazy as the two characters battle for supremacy across the reels.
All Batmans turn into Sticky Wilds and when The Joker lands in the same position he becomes a Wild as well making it a "Combined Wild" that unfreezes the Batman Wild and pays you out the extra cash you've won. Oh, during all this you might have symbols fall onto the reels in a cluster to create a "Super Symbol" covering multiple squares, which will of course boost your balance big time.
Graphics
Grim, gray, and crumbling Gotham at dusk is the background for this game, setting the tone perfectly for the chaos that ensues. Playtech definitely put lots of thought into every image in this release and included some awesome little touches that fans will appreciate, like having the background for the Agent of Chaos Free Games be a huge pile of money lit on fire: an excellent choice.
The details on the symbols themselves are absolutely flawless with Two-Face being almost too perfect. Anyone with a weak stomach won't want to take a close a look at him – his burns, scabs, and scars are enough to put you off your dinner.
In regards to game controls, this title saw Playtech revolutionize their Play button to allow ultra-fast starting and stopping, as well as the ability to access auto-spin simply by holding the button down. And yes, this functionality works on both desktop computers and mobile devices.
Audio & Soundtrack
Purists of the comic book slot genre will be ecstatic to know that the main game uses a track from the original score of the film composed by Hans Zimmer and most readers will probably be able to guess that it's the infamous, "Why So Serious?". Sadly there aren't any Harvey Dent-inspired songs that were written by James Newton Howard but if you're hell-bent on playing a game that's scored by Howard, Kong 8th Wonder of the World Slots will be able to scratch that itch.
Many will be very disappointed when they finally notice that there aren't any audio clips from the movie in this game. How in the heck didn't they include Batman's famous "Why are you trying to kill me?!!" rant from the interrogation room scene? It would have been awesome. They also could have easily found 100 amazing lines from the Joker to incorporate so it's a huge letdown that there's no dialogue whatsoever to enjoy.
For the most part, the game sound were all really well done and fit with the general theme of the movie. However, Playtech again decided to include their insanely loud win effect that excitedly drills into your brain with even the most minuscule of win amounts. Please tone this down in the future, guys.
Conclusion
It's only fitting that the darkest movie in the Batman universe has inspired the darkest machine on the market today. The mood in The Dark Knight Slots is never light and the Joker constantly sneering at you from the screen begins to creep you out after a while – but the craziest villain in the world is supposed to do that.
There aren't unique bonus rounds to break up the action but the respin features are enough of a diversion to keep you interested when you're playing for long sessions. In addition, the mountains of free spins that this game spits out should stretch your bankroll a little further than the norm.
Any fan of the Dark Knight Trilogy will want to spend at least a few minutes playing this game if only to see the awesome graphics and imagery, which are some of the best ever to be released by Playtech. The haunting soundtrack completes the scene perfectly and will easily transport you to the crime-filled streets of Gotham.
Just try to remember which side you're on.
You either die a hero or you live long enough to see yourself become the villain.
Ain't that the truth…
Bonus Video of The Dark Knight
It's only right to end this review with a clip from the star of the show, Heath Ledger, in one of his first major American television interviews. Here he is on the Late Show with talkshow king David Letterman in 2000. Check out the hair…