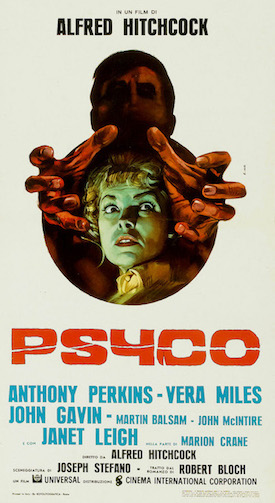 For over a hundred years people have loved watching scary movies that frighten them or make them scream. Even before the invention of audio in film, studios were making horror movies about Dracula, mummies, and a whole host of other creepy things that go bump in the night. Then they added sound and then they added color, and from that point on horror movies just got darker and darker, to a point where many of them are simply too gruesome for a lot of people to watch, (including me).
It's obviously going to be a lot harder for an online slot game to scare you than a film, but there are some rare exceptions that really do a good job of building the suspense and making you feel uncomfortable. One of the first examples that comes to mind is A Nightmare On Elm Street Slots because the reels are blood-soaked and the star of the game is one of the most frightening slashers ever to hit the silver screen. However, as my son Harry mentions in his review of this game, it's what we would call "extremely violent" and it's not for the faint of heart – only players who love gore should even consider giving it a spin.
Then we have the kind of online slot machines that are based on classic horror films such as The Invisible Man and The Creature from the Black Lagoon, which are definitely more my cup of tea. These are much softer in tone and aren't going to be upsetting anyone…unless you really have an aversion to horror. Even though games based on older movies aren't that scary as you play them they can still do a great job of setting the weird tones from the original films and creep you out.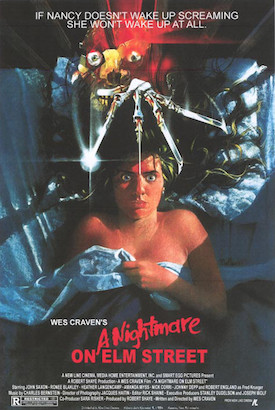 Players who don't like to see bloodshed should always read the introductions of my reviews because that's where I tell you how graphic the violence in the game is, and where I would personally put the level of gore at. As a mother, I am a firm believer in clear warnings before showing any type of imagery that could possibly be traumatic to someone. If after reading the first few paragraphs of a review you still can't decide if the game will be too violent for your tastes, you can simply click on any of the screenshots to enlarge the image so you can take a good look at it for yourself.
I personally feel that horror movies have been terrible over the last few decades and that's why we're seeing Hollywood do so many remakes of classics like Friday the 13th and Texas Chainsaw Massacre. Based on the latest releases it's clear that the screenwriters have been out of ideas for quite some time, so this is obviously going to reduce the options that are available to casino software companies when they're searching for new scary movies to turn into an online slot.
Anyway, I guess for the next little while we'll mainly be seeing titles based on older horror movies, and that's absolutely fine with me. Classics such as Frankenstein Slots and Psycho Slots will never go out of style, so I hope that game creators will always look as far back as possible when deciding on their next horror movie to make into an online slot.