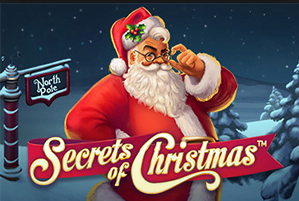 Now, I admit that it might be a little early for this, but with the American Thanksgiving weekend upon us, Christmas is really only around the corner. This means Christmas music, eggnog, and perhaps some fun with Christmas-themed slots.
Before we even get to any games however, we are a bit more interested in the bonuses that are out there.  We expect there are probably many to come but having not even hit December yet, we are pretty intrigued by Mr. Green's Christmas offer of 25 free spins. This promo started a few days ago, but you have until December 31st, 2017 to cash in.  Too bad for us, this is directed to new players but if you are new to Mr. Green Casino, this great opportunity is for you. Aside from the usual 100% match bonus and 200 free spins, if you sign up between now and the December deadline you are eligible for 25 extra spins in NetEnt's Secrets of Christmas Slots which is a nice little stocking-stuffer.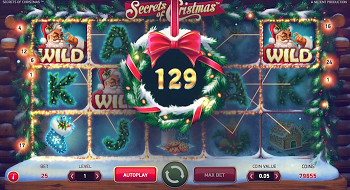 This "secret" game is set in a wintery window of a log cabin surrounded by snow, colorful lights and boughs of holly, with the frosty panes of the window being the reels. The winning combinations are comprised of Christmas-themed symbols including wreaths, gingerbread houses, stockings full of treats, and Mr. Claus himself. This game features 25 paylines, scatter symbols, a Father Christmas wild symbol, and multiple ways to achieve more free spins and potential wins.
We know there are many of you out there who are probably already putting your Christmas trees and light shows set up, but for those of you who aren't, these games are sure to get you in the holiday spirit. And if they don't, you are clearly a Grinch with a heart that's five sizes too small! So come back soon because there will be many more Christmas bonuses to grow your bankroll in the month of December…and some games to grow your heart.