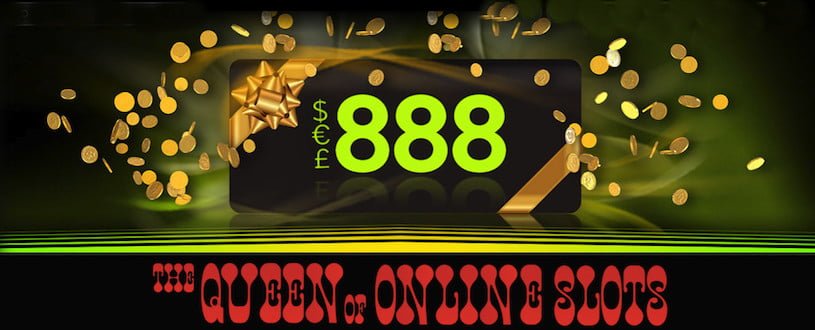 We're always on the hunt for the best online slots bonuses and promotions and now there's an absolutely crazy offer that those living in Canada, the United Kingdom, and other select countries will want to take notice of. Usually free cash is linked to your deposit amount and is a matched percentage based on the number, however, this time it's a whole lot easier to get rewarded.
Don't let the obnoxious title fool you, the "Pinch, Punch, it's the 1st of the month" promotion that's currently running at 888 is one the best ones out there this summer since you have to do very little to qualify for it. In fact, this offer has the simplest terms of anything we've seen in years – just log in to your account. Yup, that's it. Sign in to your player account on the 1st of every month and you'll be entered into a draw to win a share of the $888 prize pool that's up for grabs:
2 people will receive $188
4 people will receive $88
20 people will receive $8
Sure an $8 bonus isn't that much but when you consider what you had to do to get it, no one should be complaining. We've long since published our expert review of the 888 Casino that explained why they're one of the top gambling websites in existence today but this offer definitely pushes them up to another level. The only fine print to worry about is that you will have had to have made at least 2 real money deposits with them to be entered into the draw and any unused bonus money will expire after 90 days.
They haven't announced an end date for this yet so get in while the getting is good. Go register at 888 now, make 2 deposits, and then login on the 1st of the month to hopefully get a little bump in your balance.