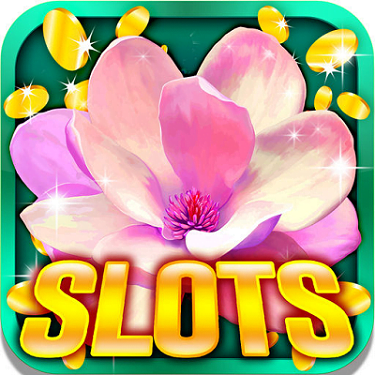 It finally feels like spring and thoughts of sunshine, dewy leaves, and buds poking up in the soil abound. So to celebrate its arrival, here are the best seasonally themed one-armed bandits for 2018.
Enchanted Garden Slots is a flowery release by Realtime Gaming sporting 5 reels, 20 lines, excellent graphics, and a host of great imagery to warm up hearts and minds. The Enchanted Garden is a place to explore and walk among butterflies, fairies, unicorns, and other magical creatures. Wilds are fairy princesses, which can result in doubling win amounts and a special round of complimentary credits that might triple them.
Next is NetEnt creation, Flowers Slots has 30 lines, beautifully blooming blossoms, and a wide range of extras. Symbols and Wilds may be paired along with free spins, a 10x multiplier, and other hidden perks.
Spring often brings new animals, which is the focus of Baby Bloomers Slots, released by Booming Games. This 5 reel, 10 line machine contains the cutest baby animals including lambs, bunny rabbits, and chicks, mixed in with gratis tugs, expanding symbols, and a plethora of Wilds.
On a less wholesome note, spring is also a time when students break from studies and sometimes go a bit crazy. Spring Break Slots is a take on this crazy week, where university students party, let their hair down and behave a little badly before getting back to their inevitable school commitments. This Microgaming release boasts freerolls, 9 lines, and a potential 500x multiplier.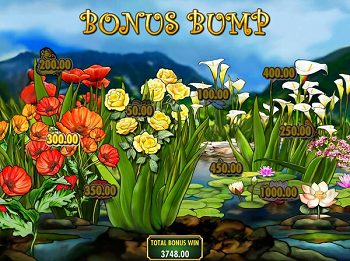 On to something completely different, 4 Seasons Slots by Betsoft takes users to far and distant lands as the Asian landscape transforms through all four seasons. This title features a 750,000 coin jackpot and other perks of Multi-Reel Block Combos, Golden Cat Wilds, and Yin & Yang Spins.
Finally, In Bloom Slots, sadly not to be confused with the Nirvana hit from the '90s, will certainly be enjoyed for the particularly interesting addition of a Symbol Burst occurring when a line of matching flowers falls and transforms to reveal excellent winnings. Alternatively, get two or more butterflies to unlock a lucrative Garden Bonus to bloat financial returns.