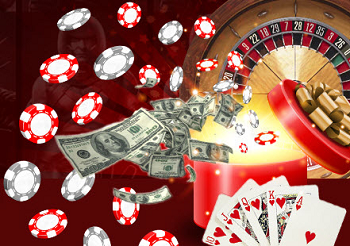 Big wins at online casinos kept rolling in during the month of May and there were some real juicy cash prizes awarded that have definitely changed peoples lives forever. Although it is very rare to win a jackpot, we all know that someone out there is winning them every day, so why not take a stab at it ourselves?
Earlier in the month a player on Bitcoincasino.us won almost $61k on one round of Safari Slots, a 5 reel Endorphina title that many players are raving about. A few days later a player at Bovada Casino won an $180k progressive jackpot playing >A Night With Cleo, one of the more "adult themed" games to be released in the last few years. This player had a jackpot payout of $179,643 USD and then hit a $16,000 USD jackpot only a couple of days later – not bad for one week's work.
On the topic of multiple wins, yet another player beat the odds with two wins in one month, this time at BGO Casino. She first won a massive jackpot of £1.13 million and three and a half weeks later followed that up with a jackpot of £627,000 on the same game. The odds of her winning this much were 625 million to 1, which are absolutely astronomical, if not unbelievable.
At Ignition Casino another player put down $2.25 and his spin resulted in three wild 5x symbols, which triggered the progressive jackpot of $158,000. The slots may not have been giving out big payouts at Bodog, but the table games were hot. Just a couple of days ago someone at Bodog walked away with a whopping $397,879 after landing a royal flush on Let 'Em Ride. Not too shabby.
All of the best online casinos always offer numerous games with jackpots and people win them all the time. For anyone wanting to try their luck, head on over to the aptly named Jackpot Capital Casino today and see what's currently on offer. Yes, they do accept U.S. players.