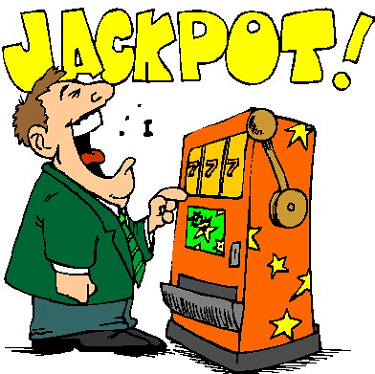 A number of notable jackpots have gone off over the last few weeks at various operators, so it's time to take a look at some of the remarkable success stories. To start, LeoVegas has been receiving a lot of press and one player on their mobile app shockingly turned €10 into €6.7 million on Hall of Gods Slots.
This man is merely 37 years old and is now set for life beyond his wildest imagination, his amount €800 000 higher than the average listed, making it one of their largest payouts ever. Their Operations Director was quoted as saying, We are delighted with the latest massive Jackpot winner, while reminding folks that 60 of these machines are presented such as Mega Fortune Dreams and Mega Fortune.
A Night With Cleo Slots also paid out big time recently, this time at Ignition Casino, when a Florida man staked $200, the maximum possible, only to see it dish out a massive progressive win of $103,659. The prize figure is of course now reset, but it will be making its way back up with every dollar risked by participants.
At BitStarz, whose motto is Dream Big, Win Bigger, a member recently finished a session of Greedy Goblin Slots with an extra 19.995 Bitcoin in their pocket, which works out to over $180,000 USD. A truly excellent reward while enjoying a game starring creepy trolls and a little bit of magic. A smaller purse of note happened at BetRally recently when someone won €5,656 on True Sheriff Slots after a few €6 punts while bucking around the Wild West. This isn't the first significant story from BetRally this year, as another individual walked away with €1,229.89 after placing a €2 wager on Big Bad Wolf.
Our congratulations go out to everyone involved and if residing in Europe, Canada, USA, or the United Kingdom, great destinations such as the above are easily found across the internet.