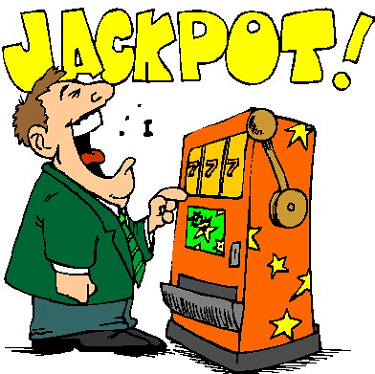 Every now and then, it's nice to take a look and see who's been getting the big wins and where, even just as a reminder that they are out there. We all want to see that account balance increasing, and there have been a number of notable jackpots over the last few weeks, from various Casinos.
To start, there has been a lot of press about one particular win at LeoVegas. Playing on the mobile app, one shocked player turned a €10 stake into €6.7 million when playing Hall of Gods Slots. This man is 37 years old and already set for quite some time, talk about wow.
His win was €800 000 higher than the average jackpot at this casino, making this one of their highest jackpot payouts. The Casino Director of LeoVegas was quoted as saying "We are delighted with the latest massive Jackpot winner." With over 60 jackpot games at this Casino, in addition to Hall of Gods and others like Mega Fortune Dreams and Mega Fortune, trying our luck should be fun.
A Night With Cleo Slots has also paid out a large jackpot recently, at Ignition Casino. This Florida winner had placed a $200 wager, the maximum wager possible on this title, and it paid out big with a progressive jackpot win of $103,659. That sets this jackpot down to the minimum, and it should be making it's way back up with every spin of the reels it gets.
At BitStarz, whose motto is "Dream Big, Win Bigger", a player recently finished a session of Greedy Goblin Slots with a win of 19.995 in BTC, which should work out to over $180,000 in USD. In our books, a pretty excellent win, while playing a game that offers creepy trolls and a little bit of magic.
A smaller win of note, but still a great takeaway, a player at BetRally recently won €5,656 on True Sheriff Slots, after a few average wagers of under €6 while bucking his way around the Wild West. This isn't the first significant win at BetRally this year, as another player came away with €1,229.89 after placing an average wager of less than €2 on Big Bad Wolf .
Our congratulations go out to all of the winners. If you are playing from Europe, Canada, the United States or the United Kingdom, you can find yourself a great online slots casino with Jackpots on offer, with very little digging. We've got a few reviews on offer here, so check them out if you aren't sure where to start.