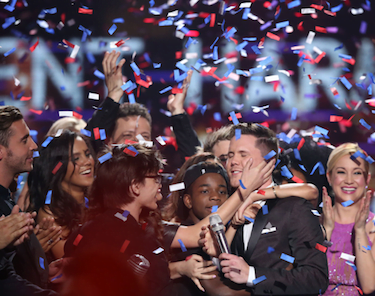 Tons of people like playing casino games like blackjack and roulette, but us slots players know that there's just not enough action in those types of games to quench our thirst for excitement. We crave the big wins, the huge jackpots, and the life-changing cash prizes that we seem to hear about all the time. So far in the autumn of 2017 two lucky gamblers have won financial independence by playing online slots and winning big, however, one person's life was changed much more than the other.
First we have the tale of Jason from Wales who won a whopping £163,244 with one push of the Stop button on Leprechaun's Luck Slots from Ash Gaming. As you will immediately assume, this payday came in the form of a progressive jackpot that hadn't been won in quite some time and the prize was bigger than normal. Jason was playing the 5 reel, 20 payline slot at Betfred Casino, which certainly isn't known in the industry for having many big cash payouts. In any event, it's just good to know that sometimes these games filled with "Leprechaun guarding gold stereotypes" pay off now and again.
However, this is nothing compared to the lucky son of a gun playing at the Unibet Casino who had their life turned upside-down in the most wonderful way imaginable. Although they are not releasing the person's name, we know that someone there playing Mega Moolah from Microgaming has won an astounding €7,742,015 jackpot.
This big cash prize was courtesy of Microgaming's progressive jackpot network which has dished out over €780 million in prizes since it's inception. The win was the second largest so far in 2017, and it's actually one of their biggest payouts of all time. "This is our fifth-largest jackpot win to date! Many congratulations to our Quickfire operator Unibet and their lucky player on this amazing win," exclaimed David Reynolds of Microgaming.
So any players living in the United Kingdom or Canada who want to get in on the action should open a new Unibet account today and try out some of their slot games, (especially since they are one of the few online casinos that we recommend here on QueenOfOnlineSlots.com). You just never know when the next jackpot is going to be won. Good luck to all!