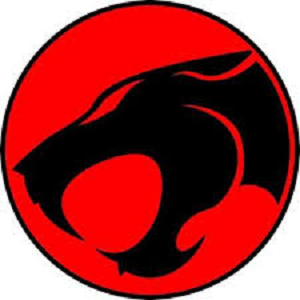 Who doesn't miss the 80's? Cartoons were excessively popular, and for people of all ages, it was an era that is hard to forget. Not to mention, it seems like every day something from the 80's is making it's way back in some form or another. A ThunderCats return is one of the perks from our perspective, a slot game based on an animated cartoon that had a style reminiscent of He-Man and She-rah.
This animated series featured alien creatures that looked slightly human, but slightly cat-like at the same time. This slot features the characters that people will remember from the television series, but this time we can also spin some reels and if we are lucky, win some cash. They bring back everyone's favorite character Snarf, who will be welcomed both for the nostalgia, and the Thunder Wheel bonus that comes along with him.
This is a slot offers 30 paylines, 5 reels, as well as multipliers and five different types of free spins.  With sticky wilds, super spins, and the Hot Zone feature, this game will keep you excited for what is coming next.
Although it has not yet been formally announced, we hear you might be able to find this game at LeoVegas. One thing is for sure, we are going to be checking back for regularly for this title, if we don't first get distracted by the many other new slots games they already offer.