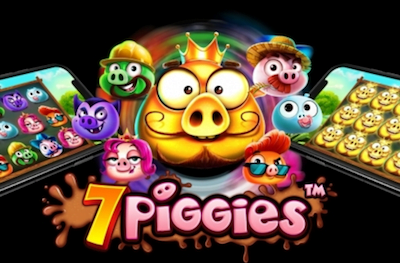 Online casino software companies must all be drinking the same tea these days because the original new slots games released lately are ridiculously cute. None of them make any sense story-wise, but who cares about that when adorable make-believe characters are bouncing off the screen. Here are the new titles that will be tugging at heart strings throughout  November 2017.
First off we have 7 Piggies Slots from smaller software company Pragmatic, who specialize in unbranded releases tackling the usual themes of Cleopatra, Leprechauns, and fantasy goddesses. At first glance some might expect a unique 7 reel affair, but these piggies came to market in the classic 5×3 layout everyone is accustomed to. It stars the cutest pigs since Angry Birds, which was definitely the inspiration for the design, however, Pragmatic were able to put their own touch on things with beautiful backgrounds and ridiculous sound effects. Participants can look forward to a highly volatile experience that dishes out tons of free spins, with an overall Return to Player (RTP) percentage of 97.02%.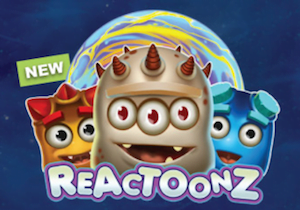 Next we have a title that could pass as a close cousin of 7 Piggies due to its wild colors and adorable collection of cartoon characters… and it has a 7×7 grid of symbols. Released by Play'n Go software, Reactoonz Slots is out of this world with an intergalactic theme of cute aliens dishing out bundles of loot if matching groups of symbols together. Successful paylines are therefore very hard to keep track of because sometimes it seems like entire corners of the board are exploding and disappearing thanks to the cascading feature.
Reactoonz unfolds at an insane pace due to these clusters of lucrative symbols and its five Quantum Leap Charge Meters triggering random advantages like transforming or removing losing symbols on the reels. If able to fully charge all five, the Gargantoon adds a 3×3 wild symbol to the board that slowly breaks down into smaller wilds throughout the action. This new release is strictly for those craving a full-on visual and audio assault, as well as a bit of volatility since it dishes out a paltry 96.5% RTP.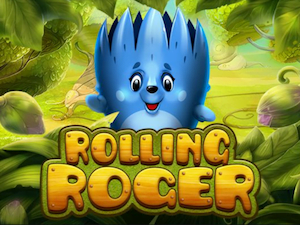 The final title in this frenzy of cartoon-themed titles is Rolling Roger Slots which stars a jolly hedgehog who rolls his way through the reels to gather acorns and accentuate paylines. Once free spins mode is initialized, users must pay back the acorns for spins and high-paying symbols, and a shy snail, a smug frog, and a dozy bumble bee help stack up bonus wins. This is from little-known software developer, Habanero, and is definitely a 10/10 on the "Cuteness Scale", ensuring it's tremendously easy to fall in love with this cast of sweet characters frolicking in gorgeous autumn and winter backgrounds.
All three of these titles are available to Canadian and U.K. players at Videoslots, currently extending a fantastic welcome package to all new customers. Those in the USA and Australia should head directly to BetOnline Casino to check out their huge selection of fun machines alongside traditional yet exciting table games.