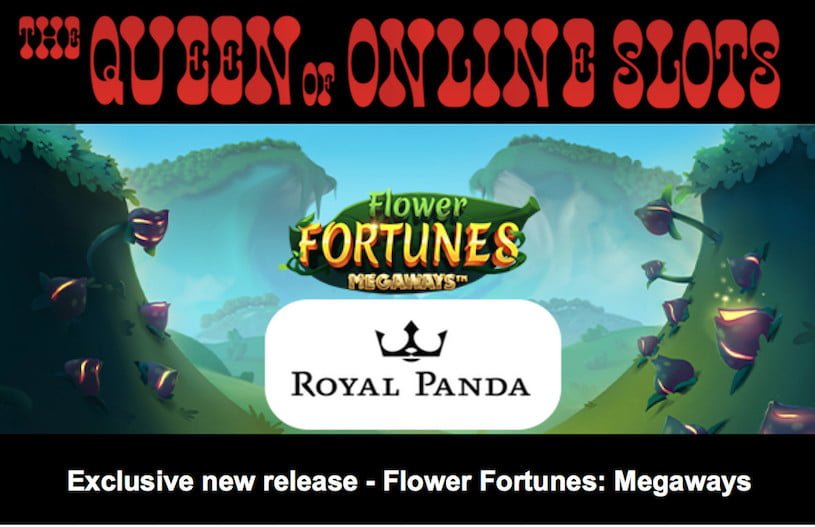 We all like to get a sneak peak at new releases in the slot world and if you live in Canada, the United Kingdom, New Zealand, or select countries in Europe you can check out Flower Fortunes Megaways from today until June 25th. This early access is courtesy of the Royal Panda Casino who have really been making a name for themselves over the past few months in the online gambling world with a steady stream of fun promotions.
This exclusive look is going to be of particular interest to anyone who likes lots of paylines because Flower Fortunes has a whopping 531,441 ways to win using the patented Megaways technology. The furious floral action is constant in this release as you'll see magical colours of sapphire and ruby as the natural beauty rains down over the reels.
A special feature of this new online slot machine is that you can climb up the flower meter throughout the action to give yourself bigger and better payouts the higher you go through the five levels. As you rise you'll get to experience Topaz Wilds, Expanding Wilds, Respin Scatters, Mystery Flower Bonus Games and finally an Avalanche in Level 5 that will trigger a shocking nine reels. Then you'll see the beautiful petals around the board open to welcome you into its breathtaking meadow – go ahead and take your shoes off first.
So if you want to get the first look at this wonderful new creation, go sign up at the Royal Panda Casino today and take a walk through the gorgeous world that's waiting for you. Make sure to bring your allergy medicine!