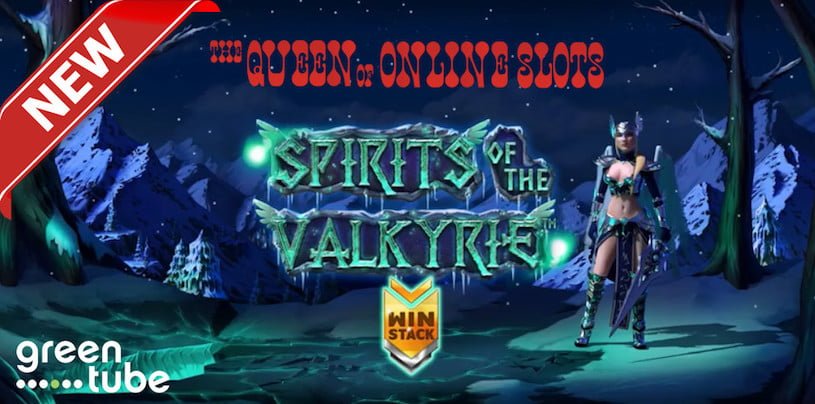 Most industry experts, including those of us here at Queen of Online Slots, agree that there is a full-fledged war going on between casino software companies as to who can release the most new games in 2019. It seems like every single day there's another release to check out and report on, and you probably already guessed that today is no different.
This time it's the folks over at Greentube who have put their personal touches on a classic genre with Spirits of the Valkyrie Slots, which of course pays homage to the fierce female warrior of Norse mythology. The setting is a gorgeous "ice-desert" at night that has glowing green embers and snow-covered mountains, and most will agree that the design is definitely one of its strong suits.
Spirits of the Valkyrie is a 20 payline online slot that has five reels and tons of special random modifiers that initiate different bonus features such as colossal symbols and extra Wilds, courtesy of the game's four unique Scatter symbols. In addition, there's a crazy free spins round that will put you directly in a blizzard of payline wins that is both profitable and fun to watch unfold. They even included their trademark "Win Stack Bonus" which is a meter at the side of the screen that will unlock bigger wins once all of it's sections are filled.
Anyone wanting to see this new release in action can register at Casino Cruise today to go on an ancient icy adventure with one of history's strongest women. Just make sure to bring her a sweater – she must be pretty cold in that revealing outfit.
If you'd want a sneak peek at Greentube's latest creation, check out the promotional video below that shows some of the aggressive graphics and beautiful settings. Make sure to play it with the sound on so you can hear the grunts of Valkyrie as she slashes at the reels with her massive sword.