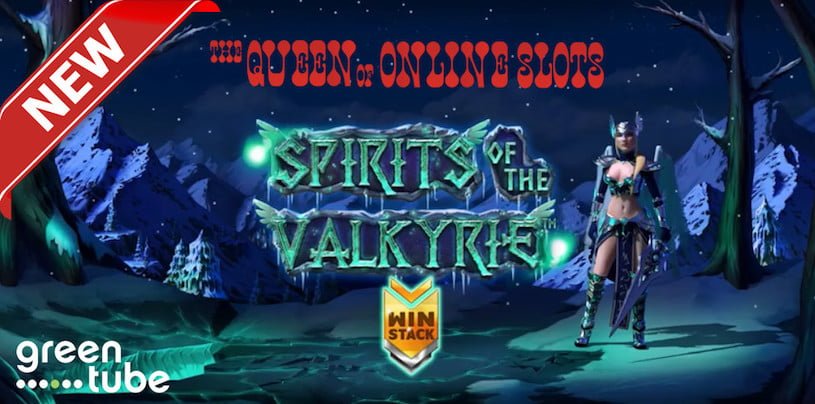 Most industry experts, including us here at Queen of Online Slots, agree that a full-fledged war is being waged between casino software companies to determine who can release the most new games in 2019. It seems like every single day another release arrives and obviously today is no different.
This time it's Greentube putting their personal touches on a classic genre with Spirits of the Valkyrie Slots, paying homage to the fierce female warrior of Norse mythology. Set in a gorgeous "ice-desert" at night with glowing green embers and snow-covered mountains, the design is indisputably its apex.
Spirits of the Valkyrie boasts 20 lines, five reels, and tons of special random modifiers triggering features such as Colossal Symbols or extra Wilds, via its four unique Scatters. In addition, a crazy free spins round puts users directly in a blizzard of wins that's both profitable and exhilarating, even including their trademark Win Stack Bonus, a meter unlocking more credits once all of its sections are filled.
To catch a sneak peek at Greentube's latest creation, check out the promotional video below highlighting some of the aggressive graphics and beautiful settings. Make sure to play it with the sound on to hear the grunts of Valkyrie as she slashes at the reels with her massive sword.