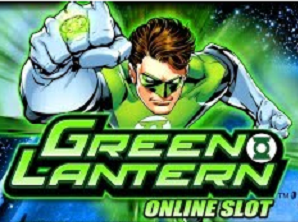 It has been a challenge to stay on top of all of the new slot releases in June, not all of which have been as summery as the ones from earlier this month. That aside, there are a few new online casino titles that we've really been enjoying.
To start, for fans of early or modern Nintendo systems there is a new Zelda slot game out. The Legend of Zelda: Breath of the Wild has a lot of features, including Master Mode which involves a survival-type game play in which the player must defeat enemies without any weapons or armor. This is referred to as Trial of the Sword, where the sword is earned as a reward, and the sword power "awakened".
This slot also offers a Heroes Path Mode, where your steps are tracked across Hyrule, in order to get a better understanding of the areas where you have and haven't been yet. Additionally, this slot offers other fun game options including the Korok Mask feature, which will shake to let you know when you are close to one of the 900 Koroks available in the game.
For another exciting, yet completely different game, check out WinADay's new Trip to Japan slot game.  Featuring Japanese lanterns, origami, geisha girls, all surrounded by beautiful cherry blossoms, you can immerse yourself into an enchanting experience. This game uses the new user interface offered by WinADay, along with a two-phase bonus round, Wild as well as Double Wilds (doubling your win potential), and a bet maximum of $8.00.
Finally, circling back to the topic of "fandom," NextGen is doing some great work this month. They are releasing some made-over DC comic themed slot games, including the Green Lantern, Batman, and The Flash. These all contain improved graphics, wild multipliers, and features that vary considerably between the three. Some of the predecessor games like Batman Slots and Green Lantern Slots are pretty darn great, so you should be in for a treat.
If these games don't peak your interest, we'll have more for you in the coming days.  Stay tuned!