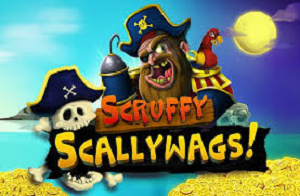 September is here and whether you are getting used to having the kids back in school, trying to cope with the end of summer or just want to have a little fun, another batch of games has arrived! There are many online slots to choose from, but there are a few in particular that we wanted to highlight.
For something a little more on the athletic side, we've been checking out Primetime Combat Kings. This great title is an mixed martial arts (MMA) themed slot, where each spin involves a new cage match. Featuring the cage as a backdrop for the spinning wheels, one of the perks is the Ring Wheel feature, which involves fighting an opponent with the chances of winning various bonuses.
For something completely different, Booming Games has just released Booming Bananas. This game involves an orangutan, a 7x multiplier, and you guessed it – bananas. It's a pretty silly game with an even more ridiculous name, but we like the double or nothing round. Select the right banana, and you have a chance of doubling your winnings.
On the topic of silly names, we also stumbled across Habanero's Scruffy Scallywags slot game this week. This game is pirate themed, full of buried treasure, and as you'd expect, bottles of rum. With a great soundtrack, various ways to get more bonus rounds, and a web-based interface. No download needed!
In addition to these fun slots, you may remember that in May we announced the Panda Pow Slot was being released by Lightning box games. We have have word that it has now launched officially at various Casinos, so it gets even better. Let the fun begin.