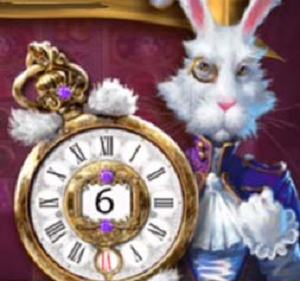 We've looked at some of the titles already released for September in a recent article, but the new slots games just keep on coming. There is a bit of a theme going right now, and we are enjoying a number of games for either the mystical vibe they give off, or their take on classic fantasy tales.
Let's start off with a new slot from Microgaming called Gnome Wood. Set in a fantasy forest, it's full of colorful characters, giant mushrooms, beautiful graphics, and lots of fun ways for potential wins. This slot offers a Wandering Wild symbol, a Free Spin Scatter Symbol, multipliers, and an opportunity to double your winnings through the Cauldron Gamble game.
Rumple Thrill Spins is a new, very cartoonish looking slot from Genesis Gaming, based on the Brothers Grimm story Rumpelstiltskin. This casino game features 25 paylines, a classical soundtrack, and potential wins of 1000 times betting potential. It couldn't get any better, being set in a castle and with a story line is about saving a princess.
White Rabbit is another new slot based on a fantasy tale loved by many. However, this one caught us a little off guard. Although it portrays characters from the Alice in Wonderland story, the realistic nature of the images in the slot game are a little creepy. There are many other Alice themed games out there, but this one is definitely unique in its visual imagery. It features the unforgettable, smoking caterpillar, the Mad Hatter, and expandable wilds. Imagery aside, we still found it enticing.
Although White Rabbit is one of the most memorable for us from this batch, there is one that has yet to be released that we are really looking forward to. Wizard Shop is set to be released in the coming month, and with 50 paylines, Wizard Wilds and progressive multipliers, it looks like it will be pretty fun. It features a unique bonus option where you earn magic coins as you spin. These magic coins can then be used to increase the power in the spells you cast. We look forward to figuring out what exactly casting spells means here, so hopefully we get to try it out soon.
More weird and wonderful games just keep on coming, so stay tuned for more reviews. Or, head on over to the 888 Casino and start playing today.