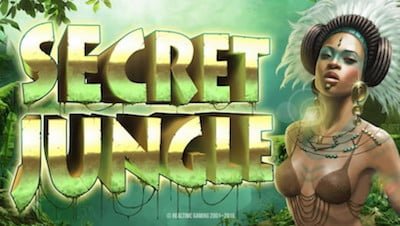 The summer heat is hitting record highs and the number of new slot games that are being released are on pace to do the same. Leading casino software developers from around the world have been pumping out new releases in the hopes that one will grab the public's attention and become the "Slot of the Summer" and increase their standing in the industry.
The biggest and brightest new release is Secret Jungle by Real Time Gaming which pays tribute to an often-covered slot topic: the ancient civilization of Maya. This is a true monster because it has an aggressive soundtrack, 50 paylines, and the opportunity to win tons of free spins. If the Scatter Symbols start falling you'll start freerolling, with 3 giving you 8 free games, 4 giving you 18 free games, and 5 giving you an insane 88 free games. This title can be found at many U.S.A. online casinos, however, we recommend visiting the MyBookie Slots Parlor to try it for free. If you like what you see there you can sign up for a player account with them in minutes and cash in on their fantastic Welcome Package that will boost your bankroll to the max.
Now we move from the jungle to the forrest with Madame Destiny, the new mystical machine from Pragmatic Play. This game has wonderful graphics with the symbols falling onto the reels like magic dust clouds that then swirl into shapes. You can honestly play for hours on end without getting tired of the beautiful visuals…or the gorgeous, wild colors that decorate every corner of the game. "We are delighted to announce the launch of Madame Destiny, a game with intuitive features and highly-attuned mathematics to please both new video slots players and long-time fans," exclaimed Melissa Summerfield, Chief Commercial Officer at Pragmatic Play. "The game's soundtrack reacts to every spin, and combined with our innovative CRM tooling it is sure to be a big hit." It's clear that new releases like these are getting more and more technologically-advanced so it will be exciting to see what the future holds.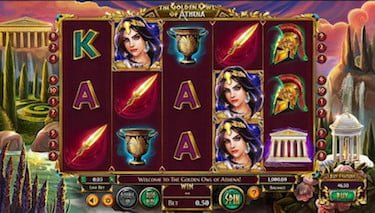 The last one for today covers a topic that seasoned players will be quite familiar with: Ancient Greece. It's Betsoft Gaming's turn to take a whack at the genre with The Golden Owl of Athena, which will put you right in the heart of a beautiful Olympian garden. The background is absolutely lovely with waterfalls, puffy pink clouds, and perfectly-trimmed hedge mazes. The symbols pop off of the screen with the Greek Goddess Athena looking stunning, and just wait until that saucy golden owl lands on the reels and starts bobbing his around – it's fantastic. The game allows you to double up your win amounts so daring gamblers will be able to find lots of action here – and when you win big, just wait for the visual of gold coins shooting all over the place. This is definitely one of the better releases of 2018 so far.
If you're looking for someplace to play this game you can head on over to the BetOnline Casino and try it for free without signing up for an account or releasing any personal information. You can also play it for real money by taking 2 minutes to open up a new account with them and claim their big welcome bonus. Those of you who are just too excited and absolutely must see this beautiful machine right now can take a sneak peek at Golden Owl by playing the video below. Enjoy!