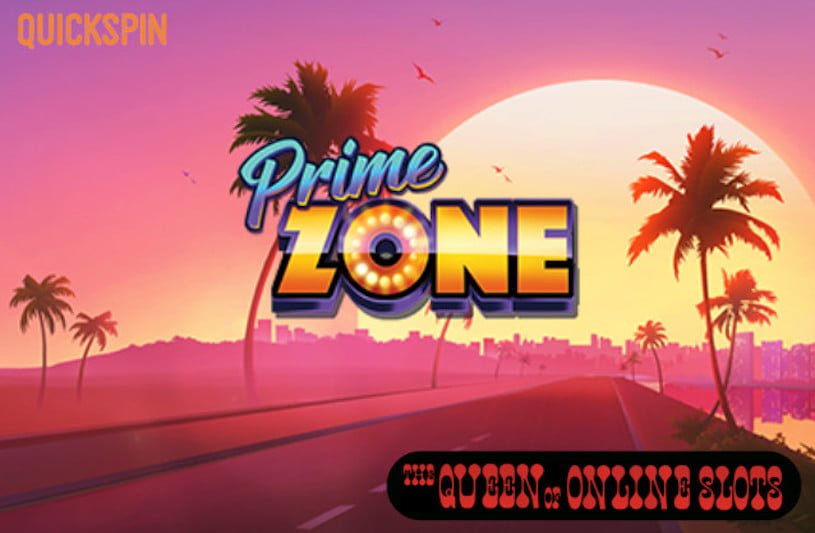 These days anything retro is back in fashion, especially when it comes to remaking movies, music, and television shows – it seems like the entire world has simply run out of creativity. However, those who remember and appreciate the "good ol' days" occasionally come across something that's the perfect mixture of "nostalgia" with "innovation".
Case in point is new Prime Zone Slots from Quickspin, blasting into top online casinos last week to bring a classic branding of one-armed bandits. It has traditional images of hearts, clubs, diamonds, and beautiful red 7s, all intertwined into a 1980s neon dream of Miami Beach at sunset that will have younger players reminiscing about time wasted on Grand Theft Auto as teenagers. It's a very strange mix of concepts but it certainly comes together to offer something unique.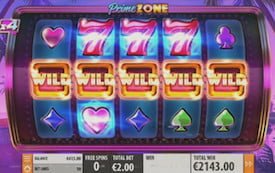 In terms of features, this machine boasts Multiplier Wilds arriving at random to amplify wins up to a maximum of 5x, or if two drop on the same line, even more coins are earned. Some may find this 10 line slot slightly off-putting since the board is quite bare, however, minimalists will squeal with delight at the simplicity, as new 10 line games are quite hard to find these days.
In addition, Prime Zone extends an interesting Free Spins Bonus Picker allowing volatility selection when starting a freeroll, or hitting random to let the software decide. Its moniker also relates to the "zone" on the reels that can be triggered to cover multiple sections and deliver Wilds with All Win-Multipliers to boost balances big time.
Regarding the soundtrack, be ready for a high-energy, synth-heavy banger that doesn't stop at any point in the action. Those keen of ear will immediately recognize the incomparable Andreas Hedlund's signature beats and expert touches on all the jams. For the few reading who've never heard of him, Hedlund is the sound designer at Quickspin, well-known in the industry for his bold choices of melody, trademark scruffy beard, and tuft of unkempt chest hair straight out of the edgy New York City discotheques of the 1970s. No wonder this retro release feels so "real".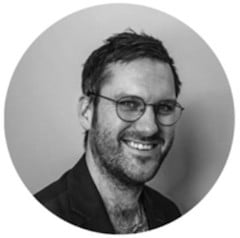 Hedlund's musical genius has long been praised in the iGaming community, in fact so much so, a certain iPublication recently sat down with him at a luxurious Maltese hotel in an attempt to extract some of his secret techniques. Draped in a bathrobe and sipping a fruity cocktail, he stared out over the pool and began to open up about his craft, My work process usually begins with the music, to set the mood first. Once that's been semi-established, the sound effects tend to fall into place – I typically record snippets of the various game events, like wins and bonus symbols for example, into screen dumped video files.
After lighting a cigarette and silencing some of the giggling entourage behind him he finished with, It will often take a couple of attempts inside the game before I've found the perfect sound for each event. Things that work inside the music software don't always work inside the game straight away. He then reportedly threw away his butt, downed his drink, and aggressively jumped in the pool with a "cannonball", providing a very abrupt end to the interview whilst also startling a group of elderly Bavarian tourists at the same time.
Anyone wanting to see the excellent promotional propaganda from Quickspin beforehand can play the video below. Don't adjust your device. The video has been intentionally aged to give it a genuine 1980s feel. Totally radical.